On Tuesday, the February issue of Shueisha's Bessatsu Margaret magazine will be released with an announcement that Io Sakisaka's (Strobe Edge, Ore Ride!!) drama and romantic-comedy shoujo manga, Ao Haru Ride, will end in the following issue which will be released on February 13, 2015, a day before Valentine's day. Along with the last chapter, the magazine will include an exclusive clear file folder with a new manga illustration. On November 2014, it was announced in the December issue of the magazine that the series is about to reach the climax soon.
Sakisaka began publishing the manga under Shueisha's Margaret Comics label on January 13, 2011. As of December 12, 2014, there are currently 12 compiled manga volumes published. The tenth compiled volume of the manga includes a Drama CD bundle. Volumes 11 and 12 have an original anime DVD included.
The manga received a light novel adaptation where Sakisaka served as an illustrator while Akiko Abe served as the writer. The novel began publishing on December 27, 2011. There are currently five compiled light novel volumes and the latest volume was shipped on November 29, 2014.
The manga has also a live-action movie adaptation that was premiered on December 13, 2014. It was shown on 295 nationwide movie screens and has achieved 210,497 viewers for the first two days of release.
Movie Visual: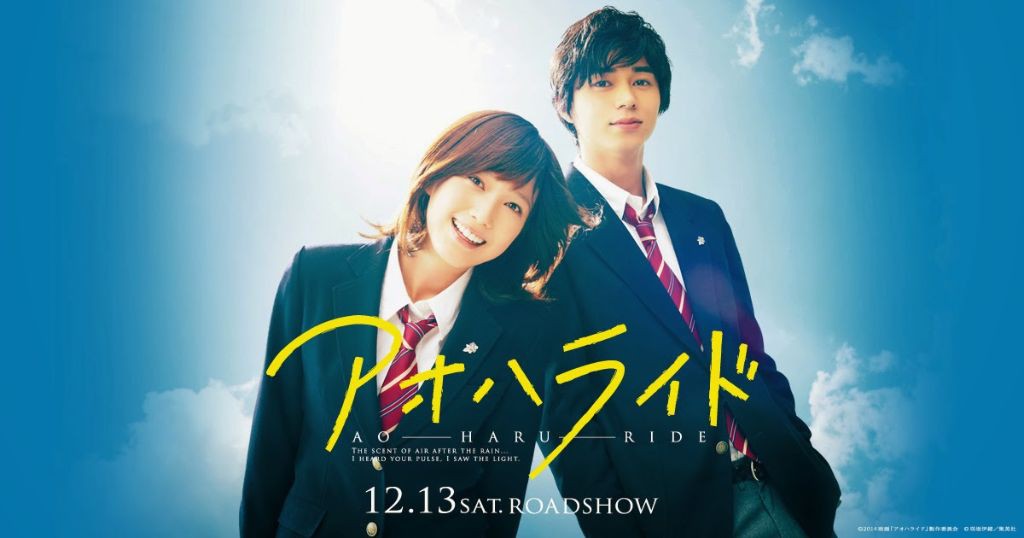 Trailer:
Ao Haru Ride received a 12-episode anime adaptation and it was produced by Production I.G. (Usagi Drop, Kimi ni Todoke) and was directed by Ai Yoshimura (Yahari Ore no Seishun Love Comedy wa Machigatteiru., assistant director for Danshi Koukousei no Nichijou). The anime aired on July 8, 2014 to September 23, 2014. The 2 OADs included in the 11th and 12th volume served as an adaptation for the prologue of the manga (Chapter 0) and the continuation for the last episode.
Anime Cast:
Yuki Kaji (Sukitte Ii na yo's Kakeru Hayakawa, Yozakura Quartet: Hana no Uta's Akina Hiizumi) as Kou Mabuchi
Maaya Uchida (Gatchaman Crowds's Hajime Ichinose, Sankarea's Rea Sanka) as Futaba Yoshioka
Yoshitsugu Matsuoka (Tsubasa to Hotaru's Aki Hidaka, Love Lab's Masaomi Ikezawa) as Touma Kikuchi
KENN (Brothers Conflict's Futo Asahina, Kyoukai no Kanata's Akihito Kanbara) as Aya Kominato
Ai Kayano (Ano Hi Mita Hana no Namae wo Bokutachi wa Mada Shiranai.'s Meiko Honma, Kanojo ga Flag wo Oraretara's Akane Mahousagawa) as Yuuri Makita
Mikako Komatsu (Nagi no Asukara's Miuna Shiodome, Ookami Shoujo to Kuro Ouji's Aki Tezuka) as Shuuko Murao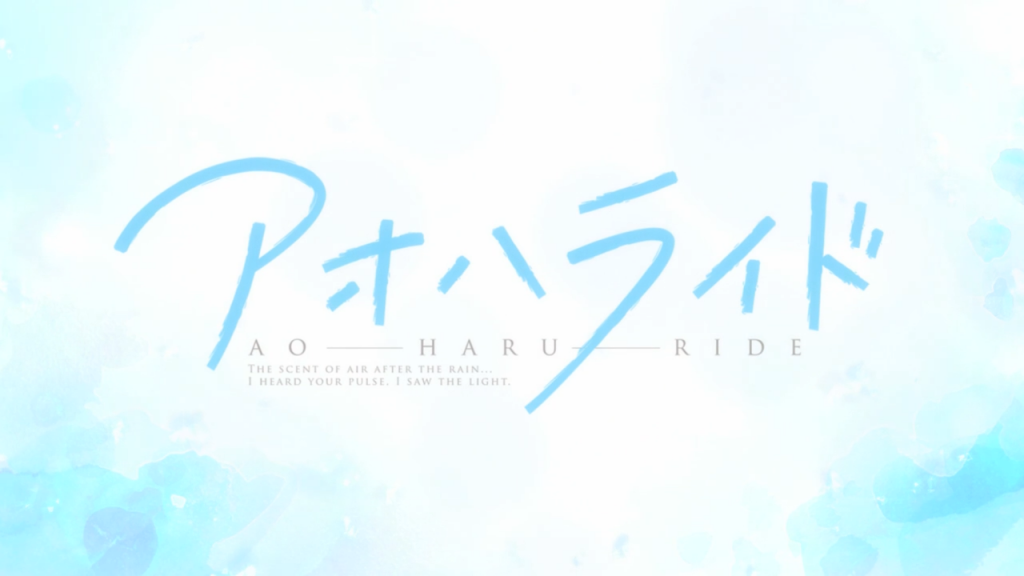 Anime Visual: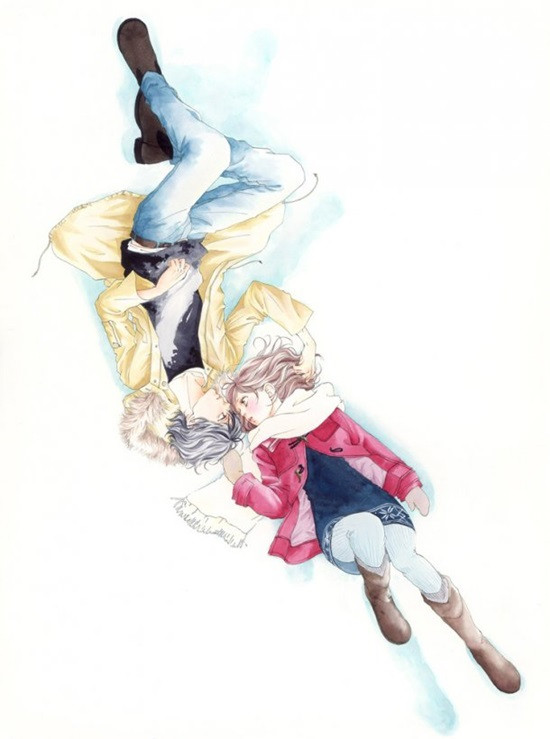 Synopsis of Ao Haru Ride from Haruhichan:
Yoshioka Futaba has a few reasons why she wants to "reset" her image and life as a new high school student. Because she's cute, she was ostracized by her female friends in junior high, and because of a misunderstanding, she couldn't get her feeling across to the one boy she has ever liked, Tanaka-kun.

Now in high school, she is determined to be as unladylike as possible so that her friends won't be jealous of her. While living her life this way contentedly, she meets Tanaka-kun again, but he now goes under the name of Mabuchi Kou. He tells her that he felt the same way as she did when they were younger, but now things can never be the same again. Will Futaba be able to continue her love that never even started from three years ago?
Visit Ao Haru Ride's official anime website here, official manga website here or the official movie website here.
Source – ANN