With the 16th volume of Reki Kawahara's Sword Art Online light novel series scheduled to be released on August 8, he is back on social media and has revealed the cover art for the upcoming second volume in the War of the Underworld sub-arc of the Alicization arc. He previously mentioned that Asuna's "Final Form" would be revealed, and he's now offering a look at the cover from his sample copy.
SHURABA継続中ですが見本届いたのでこれだけはツイーらねばっ… SAO16巻、8月8日発売です! abecさん渾身の表紙もすばらしいですが口絵もモノクロイラストもギガ・ワンダフルなのでぜひお手に取ってみてくださいませ! pic.twitter.com/zvrUFjfhXQ

— 川原礫;SAOP7巻3月発売 (@kunori) August 3, 2015
Here's a better look at the cover: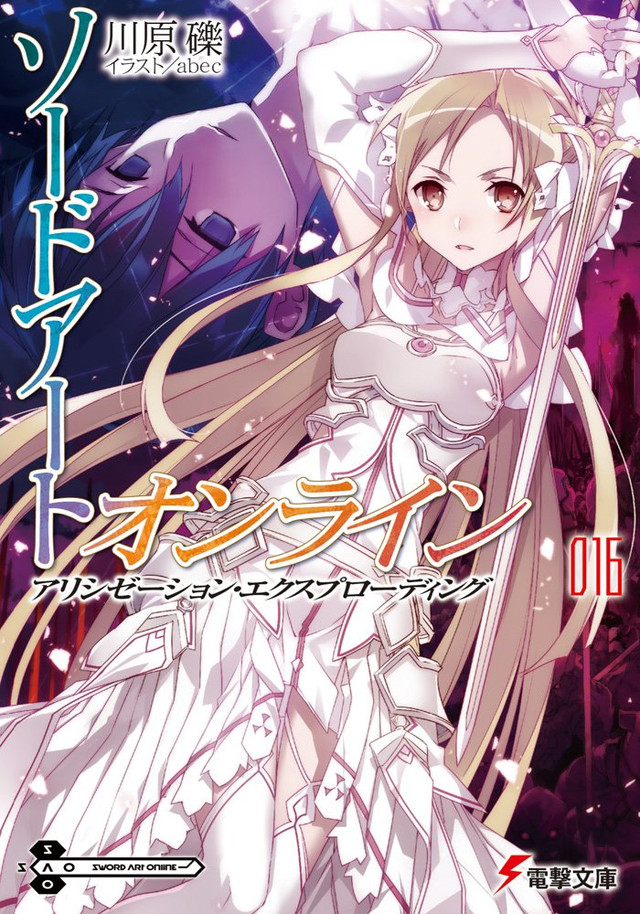 Volume 4 of Kiseki Himura's Sword Art Online: Progressive manga is out on August 7th.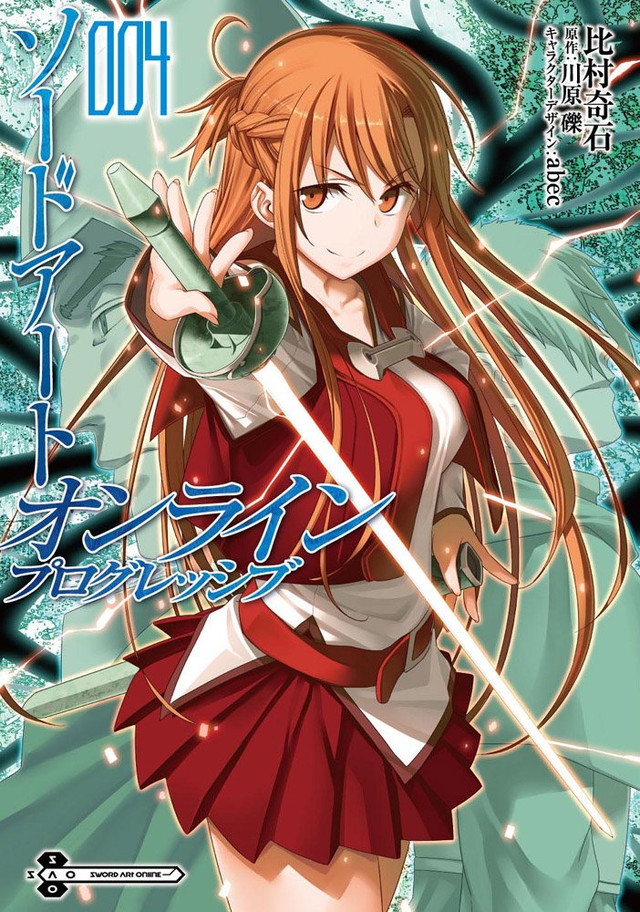 Volume 1 of Shii Kiya's Sword Art Online: Calibur is also scheduled to release on August 7th.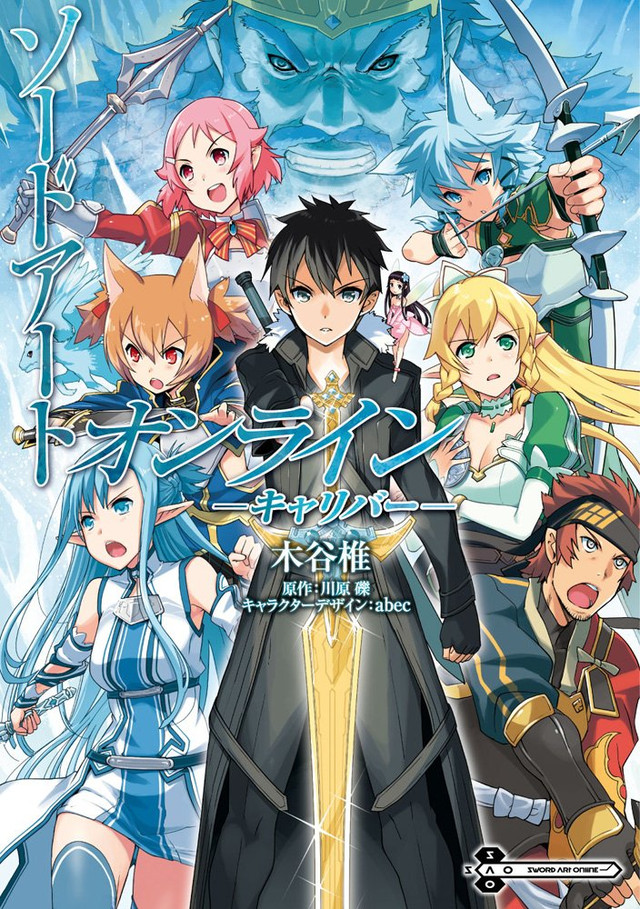 In other Sword Art Online related news, during the A-1 Pictures panel at Anime Expo 2015 event this year, President Tomonori Ochikoshi has revealed that the studio has no plans to slow down the production for future seasons of the Sword Art Online anime, as long as Sword Art Online's author Reki Kawahara continues to write and produce more light novels.
Tomonori Ochikoshi stated at the panel that they will continue to produce the Sword Art Online anime as long as more light novels are being published. The ending of the second season of the anime covered the Mother's Rosario arc from the light novels, which covered the 7th volume of the light novel series. The next major arc will be the Alicization arc, covering volumes 9 through to the most recent volume, 15.
In addition to this, Reki Kawahara has been busy finalizing Sword Art Online Volume 16: Alicization Exploding and recently revealed that we'll soon get to see Asuna's "Final form".
Anime visual: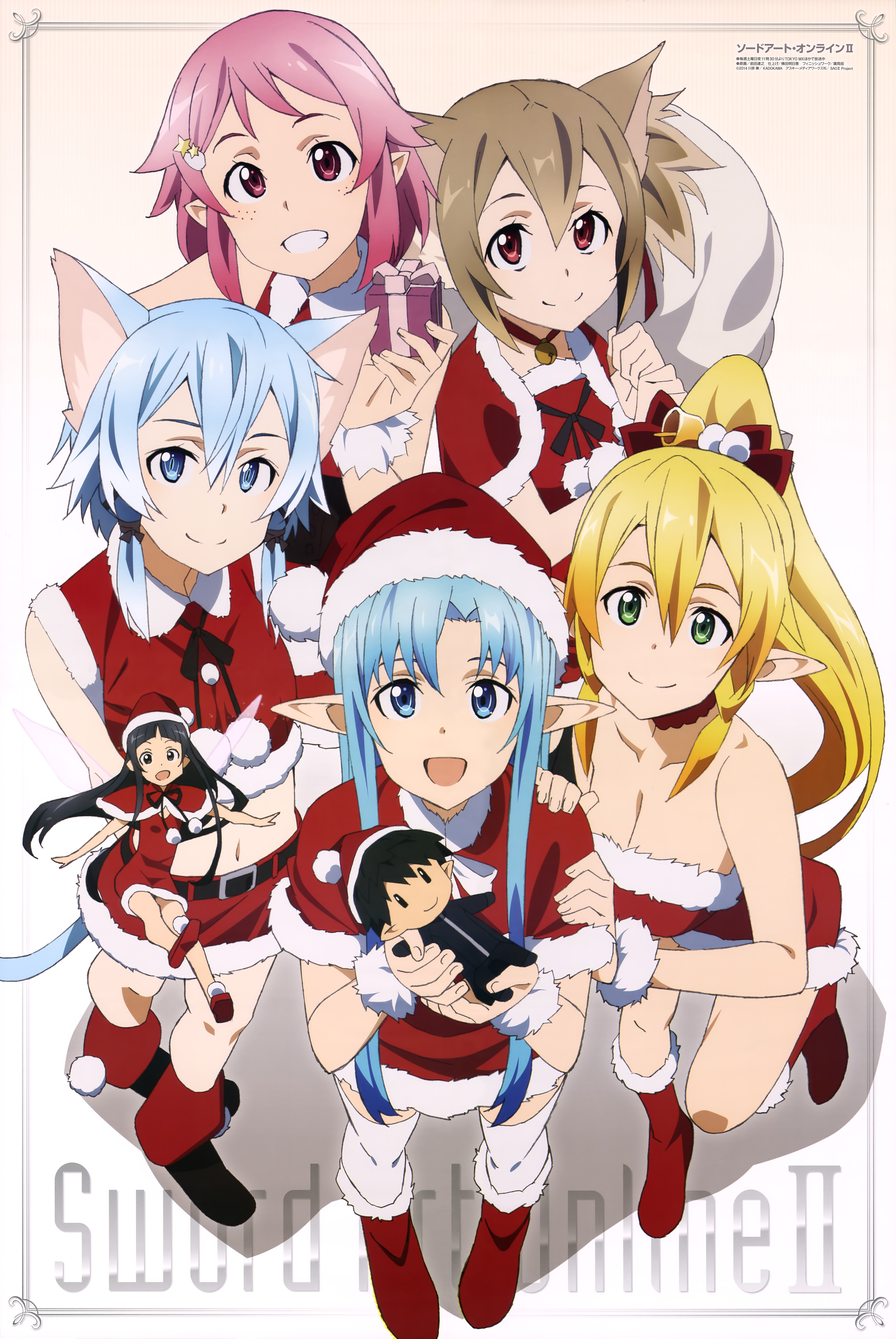 Sword Art Online is a Japanese light novel series written by Reki Kawahara and illustrated by abec. The series takes place in the near-future and focuses on various virtual reality MMORPG worlds. The light novels began publication on ASCII Media Works' Dengeki Bunko imprint from April 10, 2009, with a spin-off series launching in October 2012. The series has spawned eight manga adaptations published by ASCII Media Works and Kadokawa. The novels and four of the manga adaptations have been licensed for release in North America by Yen Press.
An anime television series produced by A-1 Pictures aired in Japan between July and December 2012. An Extra Edition episode aired on December 31, 2013, and a second anime series, titled Sword Art Online II, aired between July and December 2014. A video game based on the series, Sword Art Online: Infinity Moment, was released on PlayStation Portable in March 2013, with a second game, Sword Art Online: Hollow Fragment for PlayStation Vita (PS Vita) released in April 2014. A third game, Sword Art Online: Lost Song, was released on PlayStation 3 and PS Vita in March 2015.
Sword Art Online synopsis from Haruhichan:
In the near future, a Virtual Reality Massive Multiplayer Online Role-Playing Game (VRMMORPG) called Sword Art Online has been released where players can control their avatars through brain waves using technology called "NerveGear." When players enter the game, they discover they cannot log out, as the game creator is holding them captive. To escape, players must beat the game by defeating each boss on all 100 floors; however, if they die in the game, they die in real life too. Their struggle for survival starts now…
Source: Kunori