Fans of the Atelier JRPG series will be pleased to hear that Atelier Shallie: Alchemists of the Dusk Sea is slated for Western release on the Playstation 3 next year. The news was confirmed in a recent Twitter update by Koei Tecmo Europe as seen below.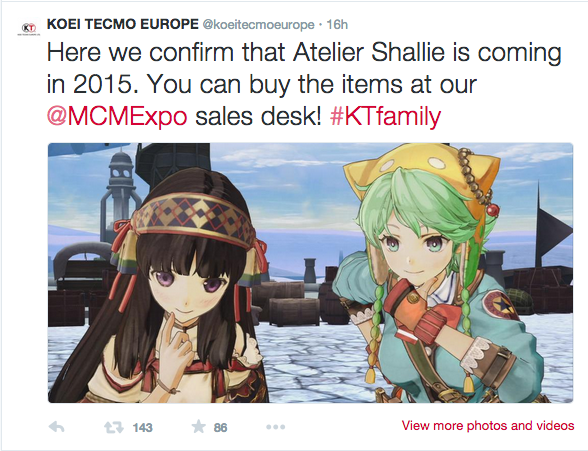 In the game, players will be able to play as one of two protagonists (among a slew of other party members); Shallistera or Shallote (voiced by Kotori Koiwai and Sumire Uesaka respectively). The story follows these young alchemists as their world dries up of its water and thus plants begin to die. Seeing as alchemy relies largely on herbs and plants as ingredients, we don't expect them to be too impressed with this development so they of course try to stop it!
The Japanese version of the game received a generally positive reception and fans of the series are sure to enjoy this one. A JRPG known to be more challenging than most, it's a satisfying experience with a great story. Look forward to a precise date and pre-order as soon as it's announced!
Source: Koei Tecmo Europe's Twitter page