The promotional video for the upcoming sequel of Buddy Complex titled Buddy Complex Finale: In The Future When We Return To Those Skies (Buddy Complex: Kanketsu-hen – Ano Sora ni Kaeru Mirai de) has been uploaded on the official Bandai Channel on YouTube.
The 2-episode special will air this October, during the fall 2014 anime season.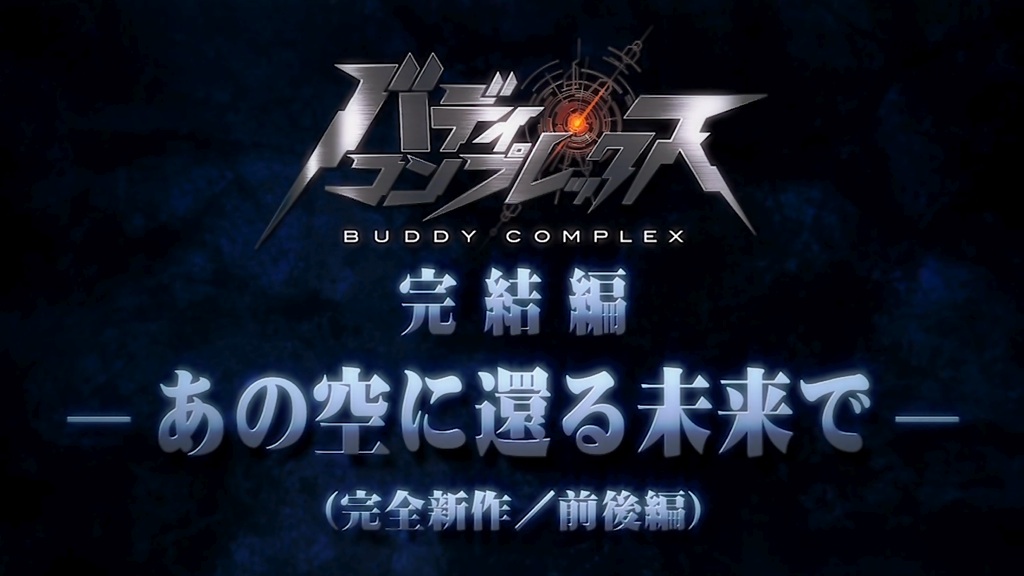 Buddy Complex is a Japanese mecha anime television series produced by Sunrise. The series aired between January 5, 2014 and March 30, 2014. The first episode was pre-aired on December 29, 2013. A manga adaptation began serialization in ASCII Media Works' Dengeki Daioh from January 27, 2014. On June 1, 2014 the sequel was announced which will air in October, during the fall season of 2014.
Buddy Complex synopsis from Haruhichan:
On the first day back after summer break, high-school student Aoba is attacked by a giant robot that appears out of the sky. As he's pursued through the city, his classmate Hina appears in a robot of her own. She rescues him, and tells him cryptically that "Dio is waiting for you", before she disappears. This begins Aoba's new life as the pilot of the Free Treaty Alliance against the Great Zogiria Republic.