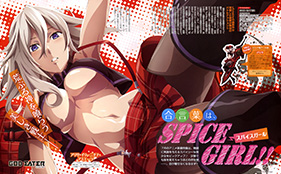 A brand new visual of ufotable's upcoming anime adaptation of Bandai Namco's God Eater series has been featured in the August 2015 issue of Dengeki G's Magazine. The new visual features a very busty Alisa Iriinchina Amieera. This issue of Dengeki G's Magazine can be purchased here.
Recently a new visual featuring the the main characters Renka Utsugi and Alisa Iriinchina Amieera was also revealed: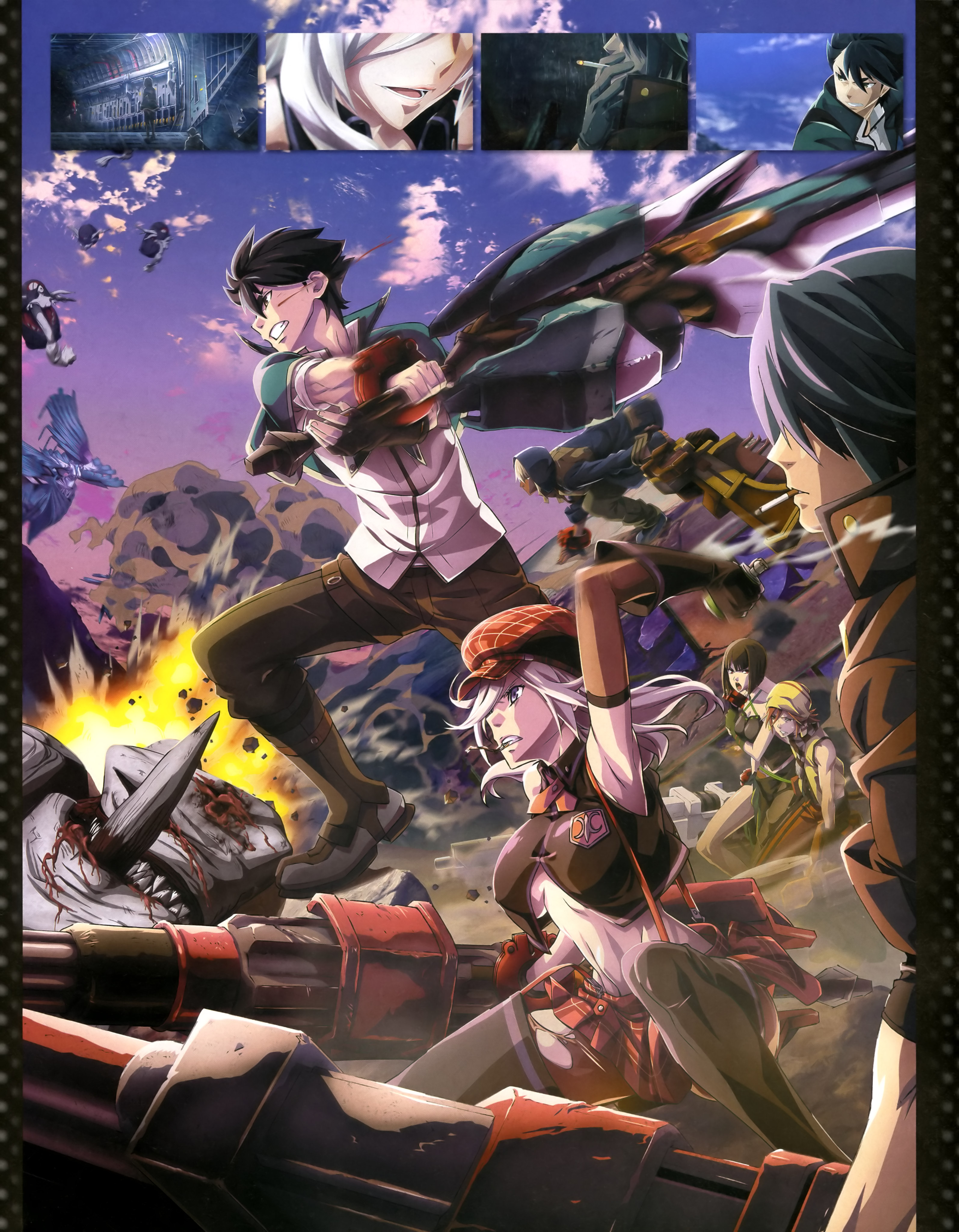 They were also both featured in the July issue of the Japanese anime magazine Animage earlier this month. You can purchase the Animage magazine here.
Anime visual:
The first main members of the anime's cast has also been revealed. The majority of the cast from the games will return to voice their characters in the anime, with one new original character.
Ryuuichi Kijima (Argyllo in Beast Saga) will lead as original character Renka Utsugi (in Visual)
Maaya Sakamoto (Motoko Kusanagi in Ghost in the Shell) as Alisa Ilinichina Amiella (in Visual)
Hiroaki Hirata (Sanji from One Piece) returns to voice Lindow Amamiya
Kazuya Nakai (Roronoa Zoro from One Piece) will voice Soma Schicksal
Daisuke Sakaguchi (Shinpachi Shimura in Gintama) is back as Kota Fujiki
Sayaka Ohara (Erza Scarlet from Fairy Tail) will be voicing Sakuya
Additional members of the main staff of the God Eater anime has also been revealed and includes:
It was also revealed that the duo OLDCODEX (Free! OP, Kuroko's Basketball ED2) will be performing the Opening theme song for God Eater.
The first full promotional video for the anime was also released and previews some of the series' animation from ufotable.
Here is the anime's announcement video that was released earlier in the year:
God Eater is an Action Role Playing, Hack n Slash game developed by Shift and published by Bandai Namco Games. The games are set in a dystopian future Japan, where large monsters called Aragami have destroyed most of mankind. In the games you play as a God Eater, a small group of soldiers whose sole purpose is to defeat the Aragami using weapons made from the Aragami's cells. A total of 3 games have been released since its start in 2010. The first game in the series released in Japan in February 2010 for the PlayStation Portable with an updated release titled Gods Eater Burst later in the year, where it also released internationally. A direct sequel to the game was published last year in Japan on the PlayStation Portable and PlayStation Vita. The game has been announced to be localised, but no date has been given yet. An anime adaptation by ufotable was announced earlier this year, the released date of the anime is still unknown.
God Eater synopsis from Haruhichan:
Anime adaptation of Bandai Namco's PSP action game series "God Eater."
You can visit the anime's website: http://anime.godeater.jp/
And follow them on Twitter: @god_eater_anime