The official website for the recently announced Charlotte anime has revealed a new key visual. The anime will be airing this July during the Summer 2015 anime season.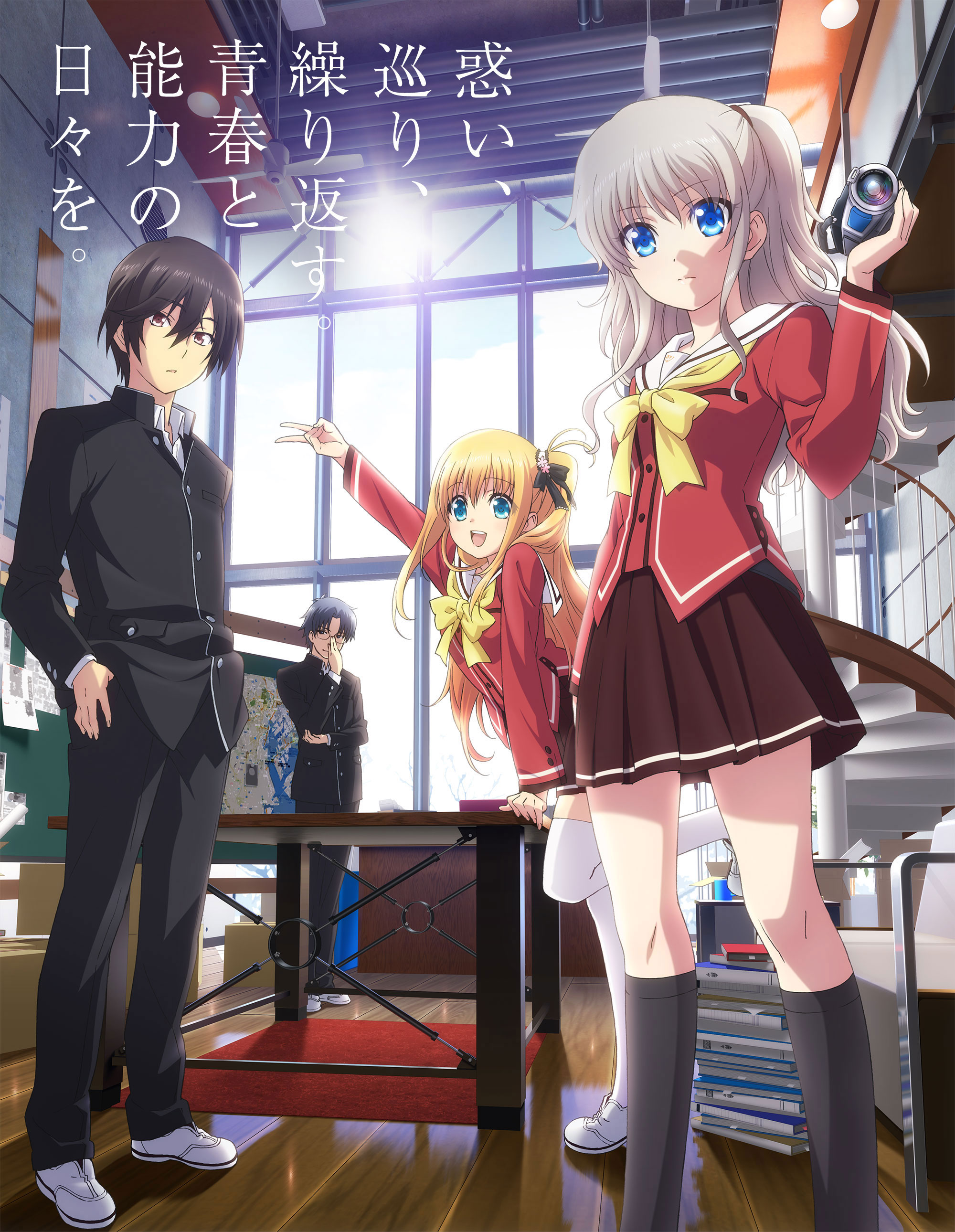 This key visual was also featured in upcoming issue of Dengeki G's magazine which revealed additional members of the staff.
The latest issue of Dengeki G's has revealed further members of the anime's staff and the full list includes:
The anime's website has also revealed the synopsis of the story of Charlotte:
Set in a word in which a small percent of children manifest super powers upon reaching puberty, the series follows the Nouryokusha mono, power bearer, members of the "Hoshi No Umi" Academy student council as they help peers with problems arising from their abilities.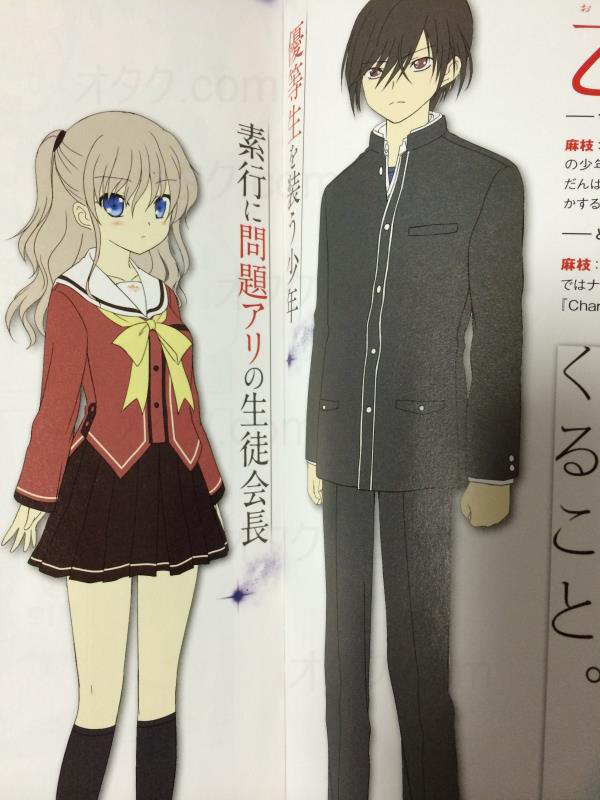 The previous Dengeki G's Magazine issue has revealed the first details of the anime in an interview with Jun Maeda.
He describes the plot of the anime as a typical Key story. He further compares the series to Angel Beats! where that series was unable to flesh out all the characters. This series will be different as their main focus will be on the characters.
The main characters of the series will revolve around the student council, where one of them are in a band. There will be two stage performances by the band.
The anime's Opening and Ending themes, and the insert songs, will be written and composed by Jun Maeda (Angel Beats! Music & Creator, Clannad Music and Writer).
The genre of the songs will be rock focusing on women vocals where the voice actresses will be singing.
The first half of the anime will be more slow paced than Angel Beats! before picking up speed for the second half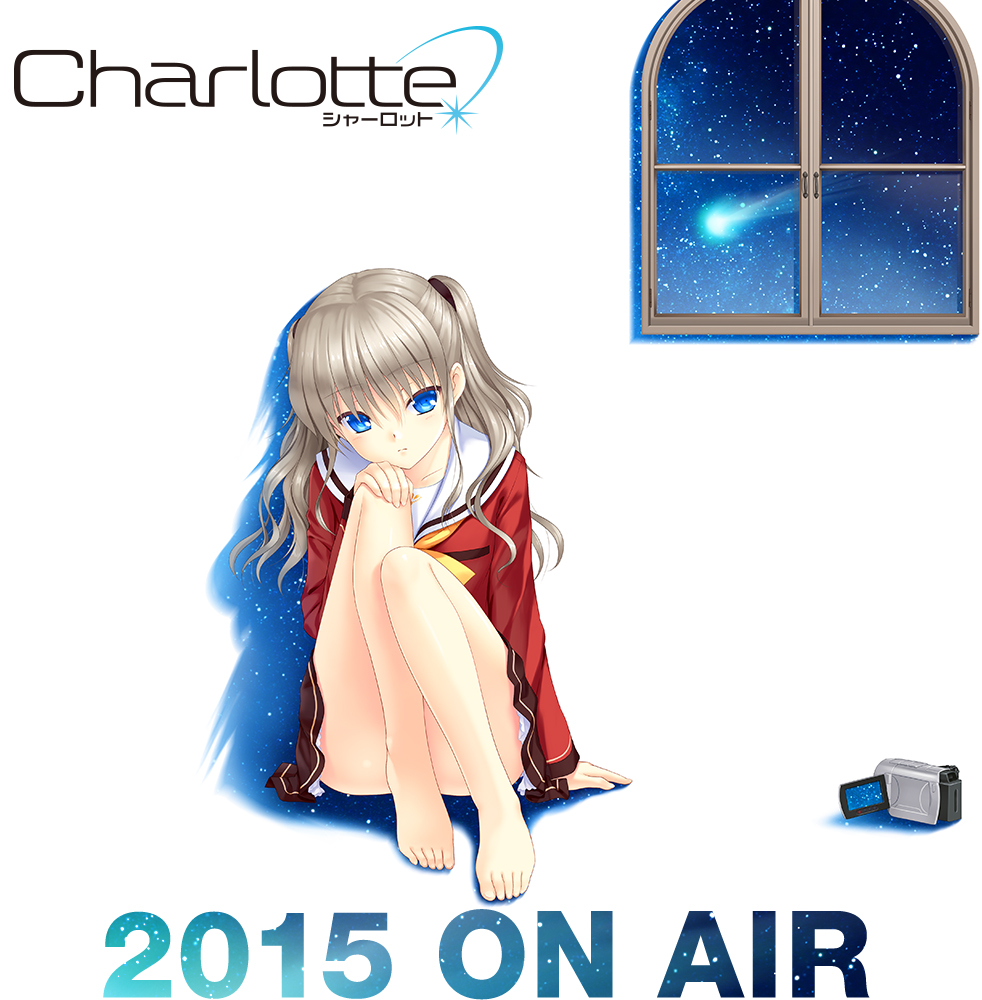 Here is the announcement video for Charlotte:
http://www.dailymotion.com/video/x2d49by_aniplexxkey-presents-%E6%96%B0%E3%83%97%E3%83%AD%E3%82%B8%E3%82%A7%E3%82%AF%E3%83%88-angel-beats-%E6%96%B0%E6%83%85%E5%A0%B1%E7%99%BA%E8%A1%A8%E4%BC%9Apv_shortfilms
The Charlotte anime will be airing this July during the Summer 2015 anime season. More information will be revealed in the upcoming months in Dengeki G's Magazine and on the anime's website.
You can visit the anime's website here: http://charlotte-anime.jp/
And follow the new Angel Beats! & Charlotte Twitter: @Charlotte_AB_