The official website for the second season of the anime adaptation of Yui Hara's Kiniro Mosaic manga has revealed that the second season will be delayed until further notice due to a production error. This error has caused all girls of the show to turn golden-blonde, which resulted in all of KINMOZA!'s girls the living up to the series' "golden" name.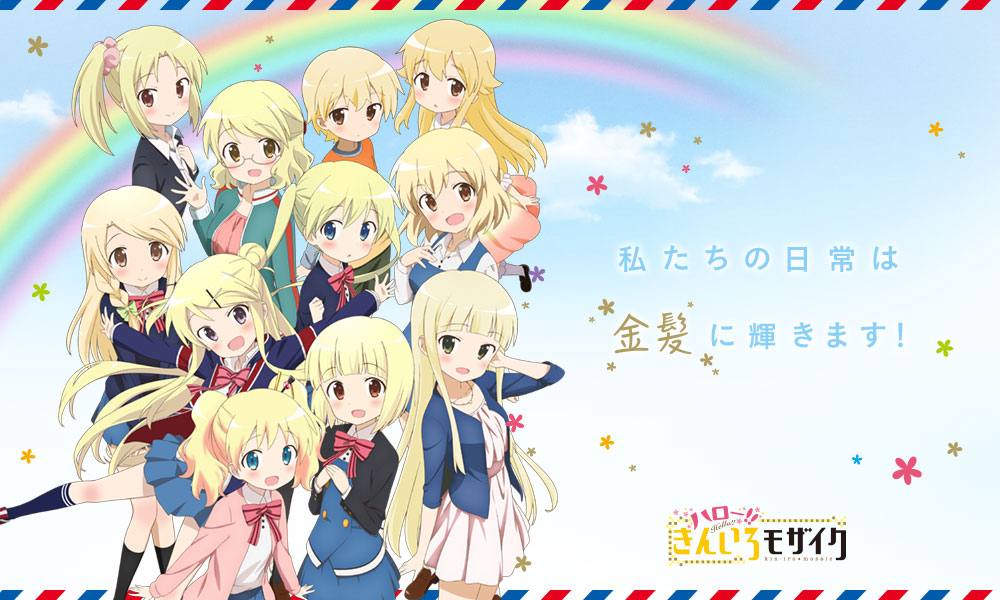 In addition to this, the third PV was recently streamed and features the opening theme song "Yumeiro Parade!" by Rhodan is also previewed in the latest video. Hello!! Kiniro Mosaic will be airing from April this year, during the Spring 2015 anime season.
The second promotional video was streamed last December:
The first promotional video was streamed last August:
Hello!! Kiniro Mosaic visual: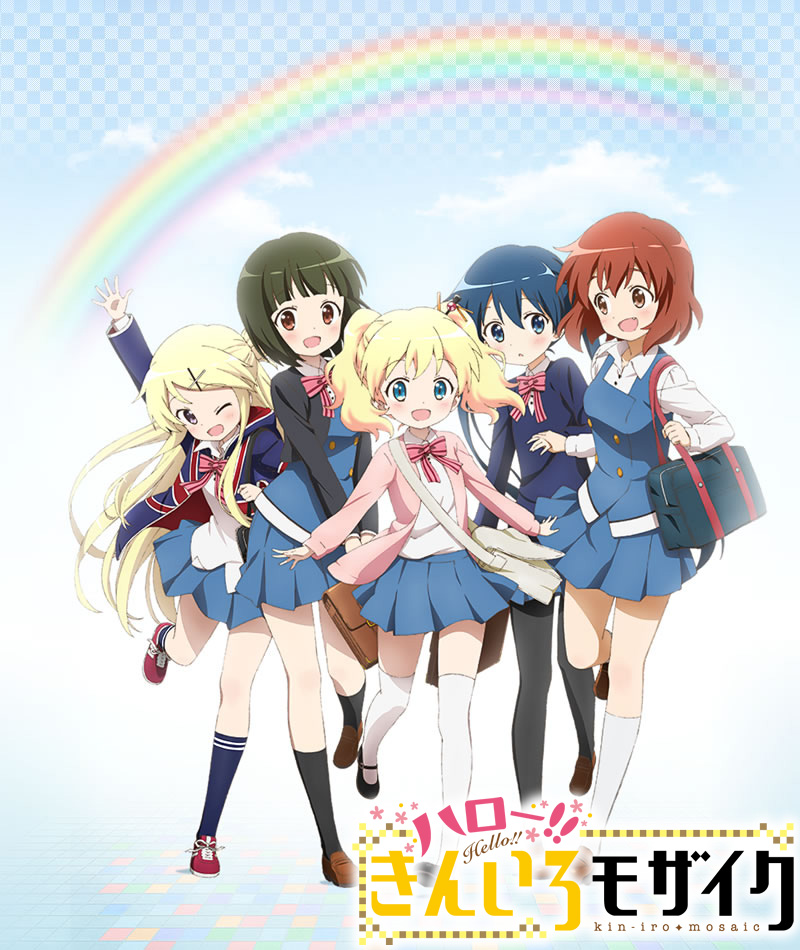 Kiniro Mosaic synopsis from Haruhichan:
The story begins with Oomiya Shinobu, a 15-year-old, seemingly pure Japanese girl who actually did a homestay in Great Britain. Even after coming back to Japan, she still misses her time overseas. One day, an airmail letter arrives from Alice, the girl in Shinobu's host family in Great Britain. The letter reads: Shinobu, I'm coming to Japan! The Japanese/British girls' mixed comedy follows the lives of Shinobu, Alice, and other girls from both Japan and Great Britain.
You can visit the anime's website here: http://www.kinmosa.com/
And follow their Twitter here: @kinmosa_anime