A new visual for the Code Geass: Akito the Exiled series has been featured in the March 2016 issue of NewType as a poster. You can purchase this issue here (get 5% off with coupon code MOE-N3Y-4YW0QK).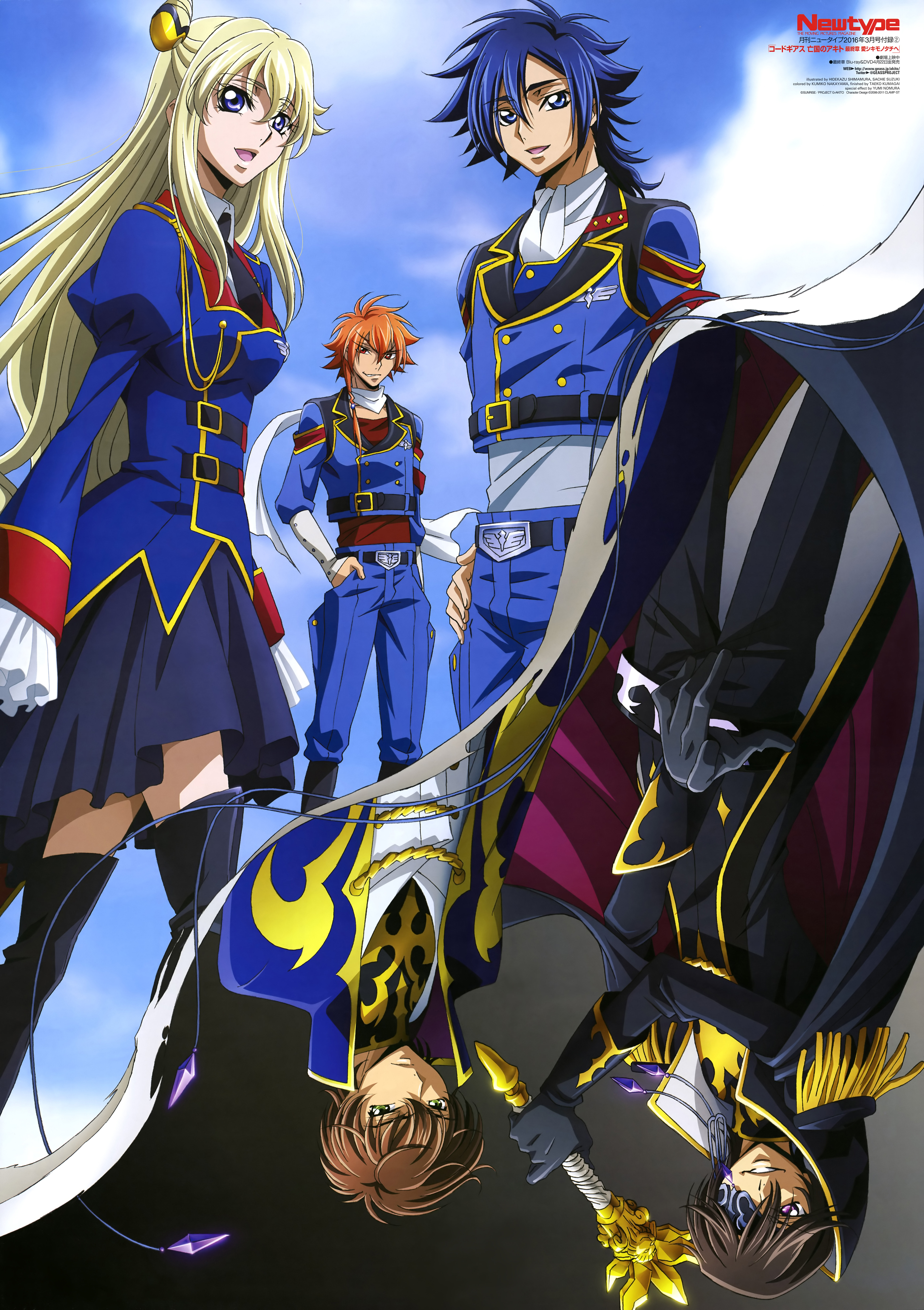 Bandai Visual began streaming the first 10-minutes of the fifth and final episode of the Code Geass: Akito the Exiled series earlier this month:
The last episode opened in Japan in 36 theaters in Japan on Saturday, February 6, after being delayed from its original fall 2015 release window.
Here's the trailer:
In addition to this, last December the website also unveiled a new visual for the episode. The tagline reads, "To live in this world, I'll keep on fighting."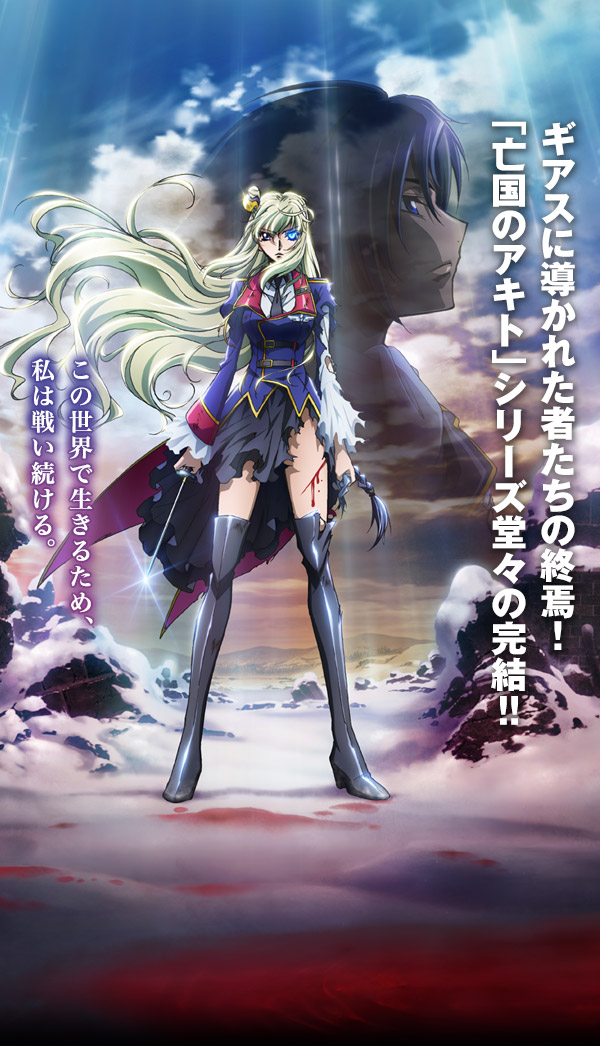 Code Geass: Akito the Exiled is a theatrical OVA. It was officially announced in the bonus materials of Code Geass: The Miraculous Birthday. The new theatrical OVA is directed by Kazuki Akane (of Vision of Escaflowne and Noein: Mou Hitori no Kimi e fame) and once again features original character designs by CLAMP. It is a side-story that occurs between seasons one and two of Code Geass.
Code Geass: Akito the Exiled 3 – The Brightness Falls synopsis from Haruhichan:
Third episode of Code Geass: Boukoku no Akito.