A "new age of kai" is coming. That is, Dragon Ball Z Kai. In the upcoming issue of V Jump, it has been revealed that a new series of Kai will be airing this Spring, on April 6th. This new series will feature the fourth major Saga in Akira Toriyama's manga, the Majin Buu saga. It is expected that the new series will continue on to the end of the original story.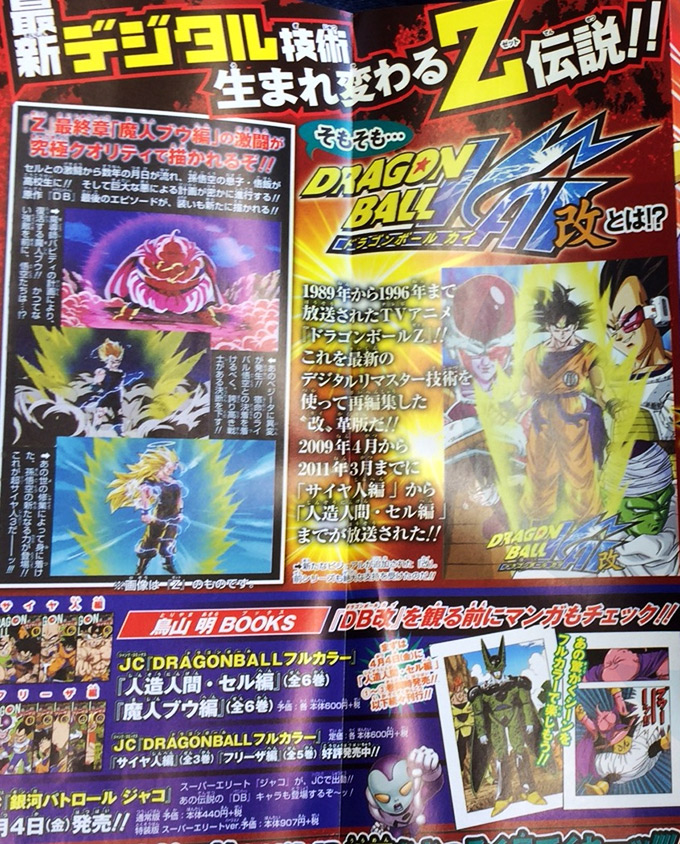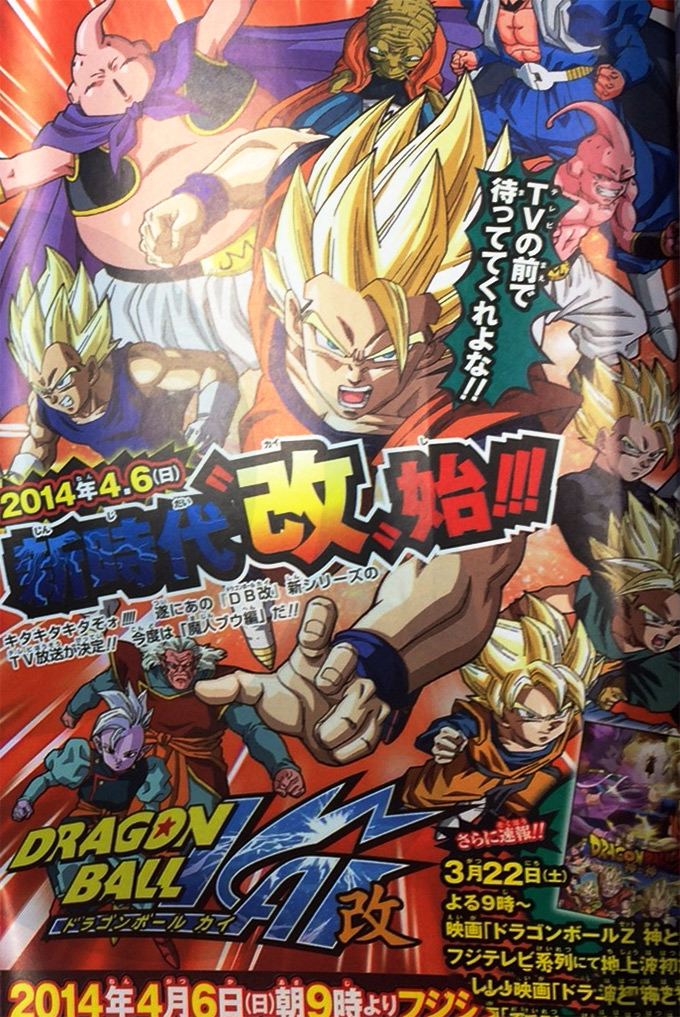 There were initial reports of the saga being animated, with Australian anime distributor Madman Entertainment commenting that "DBZ Kai buu Saga should be released sometime. We're just waiting on dubs etc to be finished." Additionally, voice actors Sean Schemmel and Kyle Herbert, the voices of Goku and Gohan respectively, have commented that they were recording for the Buu saga in April last year.
Dragon Ball Z Kai is a remake of the original anime based on Akira Toriyama's acclaimed manga, Dragon Ball. The first anime adaptation of the manga, Dragon Ball, first aired in 1986 and was produced by Toei Animation. The series ended in 1989, in which the second half of the manga was then adapted with a new name: Dragon Ball Z. The series aired straight after the end of the first, and had a total of 291 episodes before it ended in 1996. The anime and manga series were insanely popular in Japan, with the manga selling over 150 million copies to date. The anime was soon picked up by Funimation Entertainment in 1995, who added in their own dub and changes to the anime. Since then, a slew of merchandise, films, manga, games and card games, began releasing worldwide to capitalise on the franchise's popularity.
The new Dragon Ball Z Kai anime will be airing on April 6th,  at 9:00 a.m. on Fuji TV.