Shueisha's V Jump magazine announced through its February 2016 issue on Saturday that the new Dragon Ball Super's arc titled "God of Destruction Champa" will begin on January 24th, 2016. The series' plot will be written by Akira Toriyama, original creator of the Dragon Ball series. A new visual has been released on both the magazine and the official website for the anime.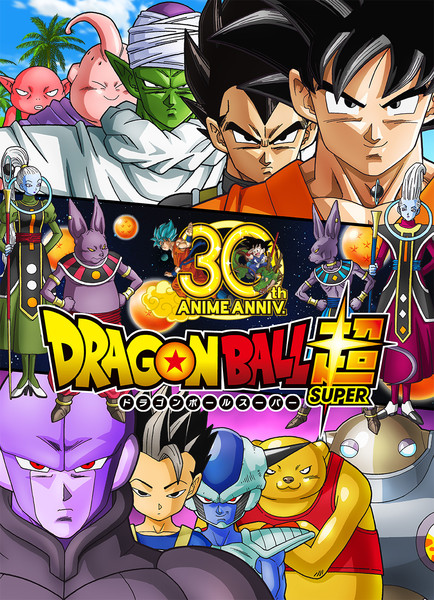 This new arc will be focusing on the God of Destruction Champa, the twin brother of Beerus. The arc itself begins in the 5th chapter of the Dragon Ball Super manga and will be animated from episode 27.
Dragon Ball is an acclaimed manga created by Akira Toriyama that was first published in 1984. The first anime adaptation of the manga, Dragon Ball, first aired in 1986 and was produced by Toei Animation. The series ended in 1989, in which the second half of the manga was then adapted with a new name: Dragon Ball Z. The anime and manga series were insanely popular in Japan, with the manga itself selling over 156 million copies to date, being the second highest selling manga of all time. The anime was soon picked up by Funimation Entertainment in 1995 to distribute in North America, where they made their own dub for the anime. Since then, a slew of merchandise, films, manga, games and card games, began releasing worldwide to capitalise on the franchise's popularity till this day, over 30 years since the manga was first published.
Synopsis of Dragon Ball Super from Wikipedia:
With Majin Boo defeated, peace returns to Earth, where Son Goku is a radish farmer, and his family and friends live peaceful lives. However, a new threat appears in the form of Beerus, the God of Destruction. Considered the most terrifying being in the entire universe, Beerus is eager to fight the legendary warrior seen in a prophecy known as the Super Saiyan God.

The series retells the events from the last two Dragon Ball Z films, Battle of Gods and Resurrection 'F', before proceeding to an original story about the exploration of alternate universes.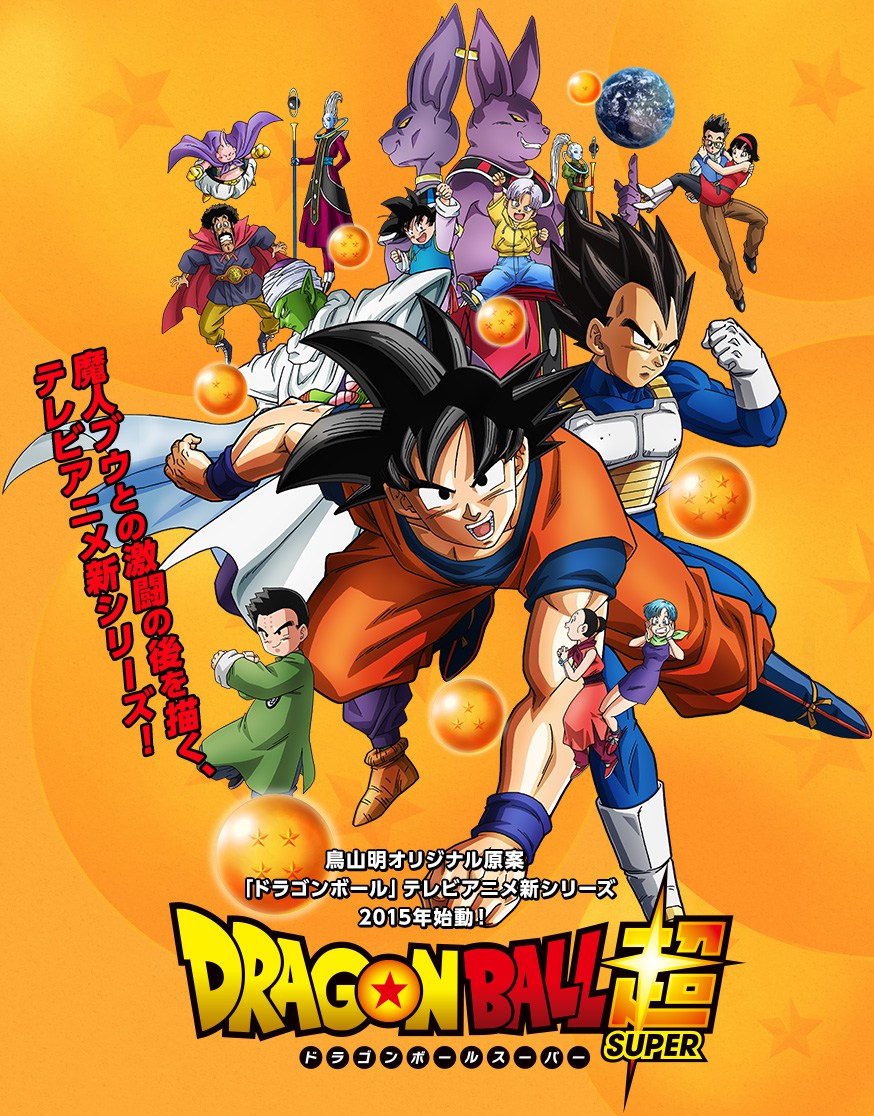 The first Blu-ray and DVD of Dragon Ball Super (Dragon Ball Chou) is currently available on Amazon Japan for ¥12,147 (~ US$98.40). The second release will be out on March 2nd. The anime is currently airing on Fuji TV every Sunday at 9:00am JST for a total of 100 episodes.
You can visit the anime's website here: http://www.toei-anim.co.jp/tv/dragon_s/
And follow their Twitter: @DB_super2015
Source – ANN