The most recent issue of Shueisha's V Jump magazine has previewed the first visual for the next story arc of the Dragon Ball Super (Dragon Ball Chou) anime, the Future Trunks Arc.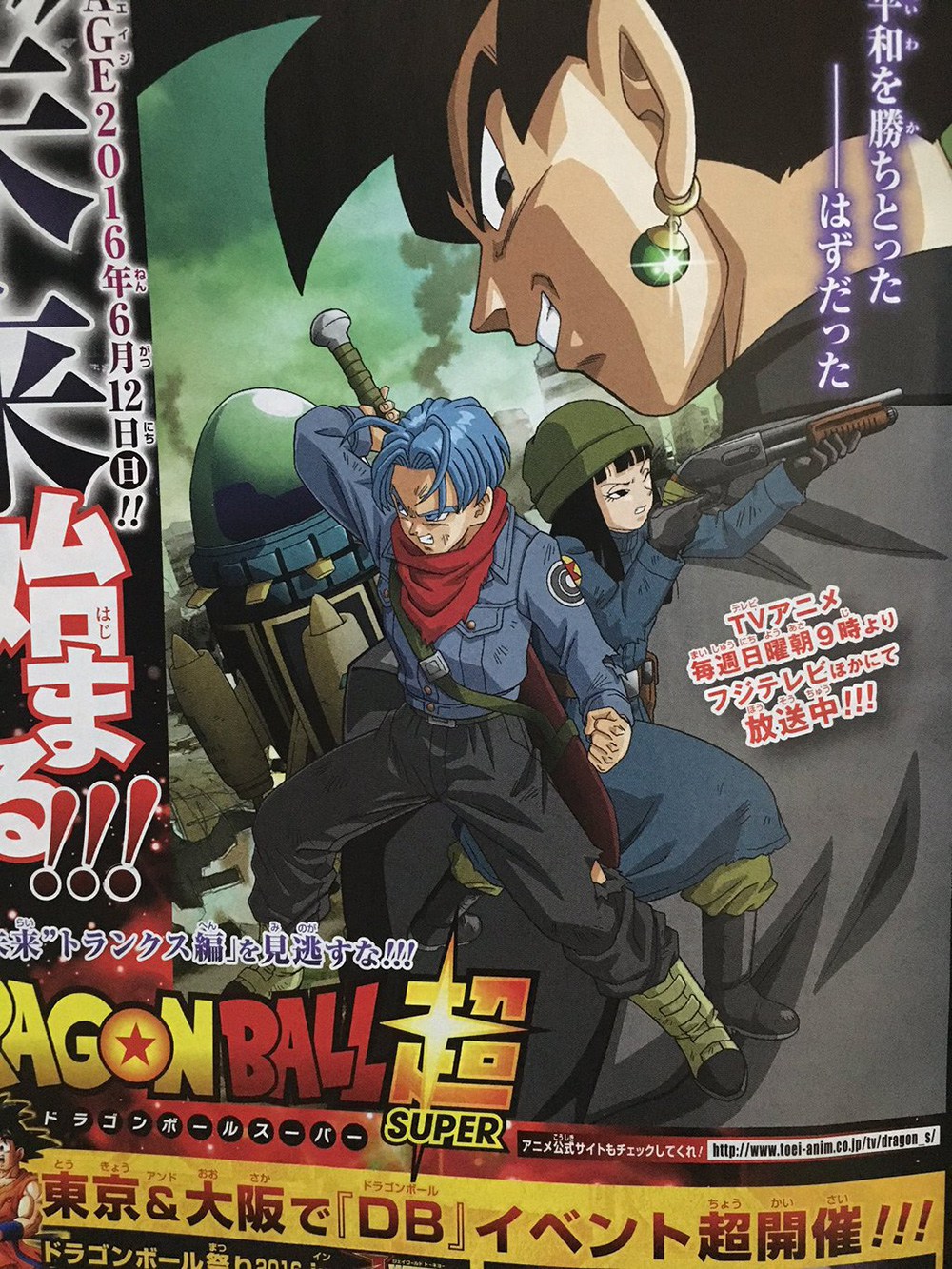 The Future Trunks arc will feature the return of Future Trunks as he tries to escape a new villain, Dark Goku. The arc itself will begin next week on June 12th with episode 47.
Here is the new design for Trunks in Dragon Ball Super: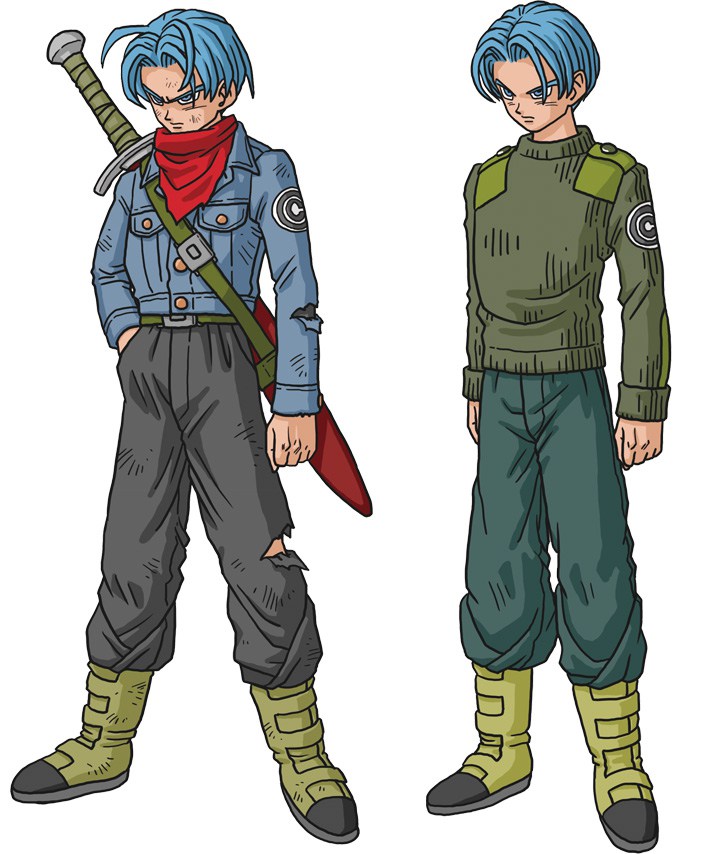 The anime is set years after the end of the Dragon Ball Z anime where the notorious Majin Buu has been defeated and peace has returned to Earth. Toriyama will be the developing the original story and concept for Dragon Ball Super, having a larger involvement in the new series than GT. The main staff includes:
Director: Kimitoshi Chioka (Hakaba Kitarou, Kamisama Kazoku)
Producers: Naoko Sagawa (Toei Animation) and Atsushi Kido (Toei Animation)
Animation Studio: Toei Animation (Dragon Ball Z, One Piece)
Dragon Ball is an acclaimed manga created by Akira Toriyama that was first published in 1984. The first anime adaptation of the manga, Dragon Ball, first aired in 1986 and was produced by Toei Animation. The series ended in 1989, in which the second half of the manga was then adapted with a new name: Dragon Ball Z. The anime and manga series were insanely popular in Japan, with the manga itself selling over 156 million copies to date, being the second highest selling manga of all time. The anime was soon picked up by Funimation Entertainment in 1995 to distribute in North America, where they made their own dub for the anime. Since then, a slew of merchandise, films, manga, games and card games, began releasing worldwide to capitalise on the franchise's popularity till this day, over 30 years since the manga was first published.
Here is the synopsis of the original series from MAL:
Bulma is a girl in search of the mystical Dragonballs that when brought together grant any wish. In her search she bumps into the owner of one of these balls, a strange boy named Goku. The two then set off together, Bulma in search of the Dragonballs and Goku on a quest to become stronger.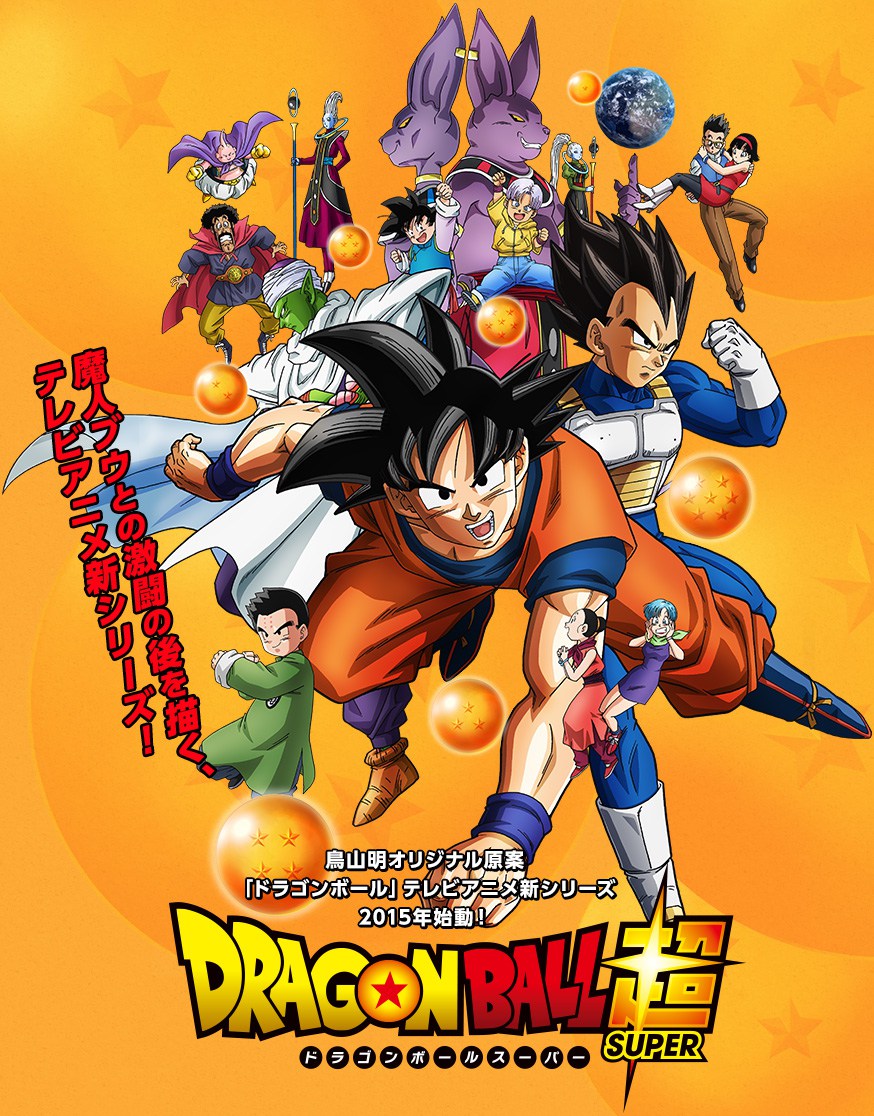 The Future Trunks Arc of Dragon Ball Super will start from the 47th episode of the anime, airing next week on June 12th. The anime is currently airing on Fuji TV every Sunday at 9:00am JST and will air for 100 episodes.
You can visit the anime's website here: http://www.toei-anim.co.jp/tv/dragon_s/
And follow their Twitter: @DB_super2015
Source: Reddit Anime