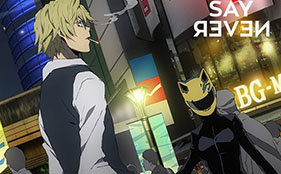 A Durarara!!x2 Shou anime visual has been featured on Japanese rock band THREE LIGHTS DOWN KINGS' 1st major single NEVER SAY NEVER from Sony Music Associated Records which is scheduled for release in Japan on February 11. NEVER SAY NEVER featured as Durarara!!x2 Shou's ending theme.
THREE LIGHTS DOWN KINGS first started as an indie band for six years, they made their major debut from the label with the 1st album "LiVERTY" in December 2013.
The time-limited production edition of the CD single features two new anime visuals provided by the staff of the anime for the band. The limited edition also comes with a DVD containing the textless ending clip.
A sample of a clear file bonus was also posted: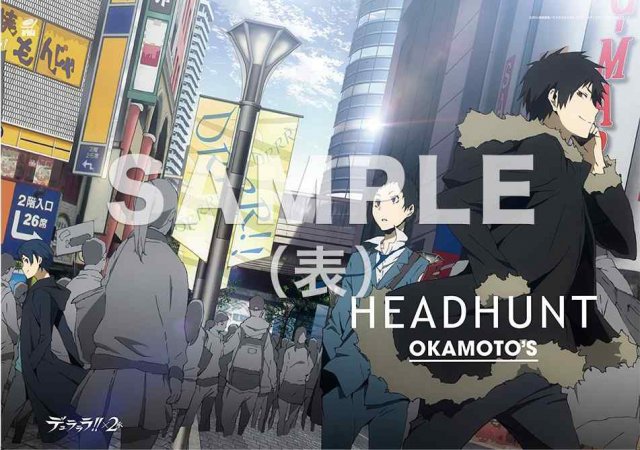 Regular edition: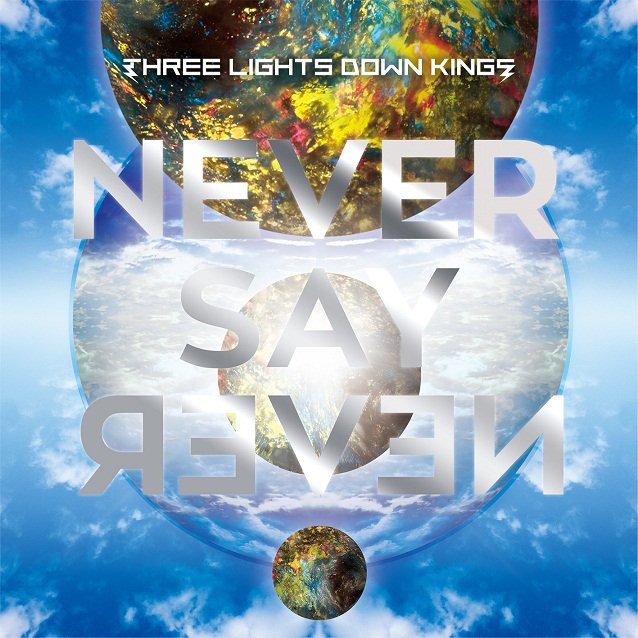 Durarara!!x2 Shou ending theme NEVER SAY NEVER by THREE LIGHTS DOWN KINGS:
http://www.dailymotion.com/video/x2efsk7_durarara-x2-ed_music
Anime visual: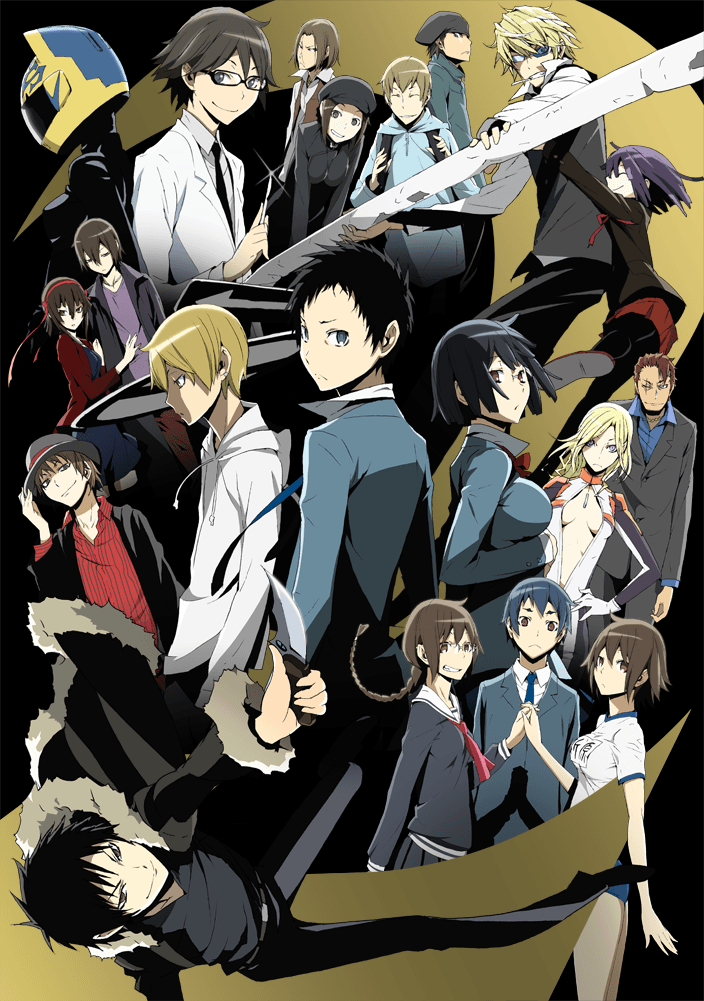 Here is a synopsis of the first season from Haruhichan:
In Tokyo's downtown district of Ikebukuro, amidst many strange rumors and warnings of anonymous gangs and dangerous occupants, one urban legend stands out above the rest—the existence of a headless "Black Rider" who is said to be seen driving a jet-black motorcycle through the city streets.

Ryuugamine Mikado has always longed for the excitement of the city life, and an invitation from a childhood friend convinces him to move to Tokyo. Witnessing the Black Rider on his first day in the city, his wishes already seem to have been granted. But as supernatural events begin to occur, ordinary citizens like himself, along with Ikebukuro's most colorful inhabitants, are mixed up in the commotion breaking out in their city.
Source: Crunchyroll, natalie