The official website of anime adaptation of Ryohgo Narita and Suzuhito Yasuda's Durarara!! light novel series has revealed that Durarara!!x2 Ten will be taking a short break between this week's 21st episode and September 12th's 22nd episode. In its place, next week will be broadcast of the season one, episode 12.5 OVA in which a UFO is supposedly spotted in Ikebukuro.
第21話「口八丁手八丁」ご覧いただき誠にありがとうございました!木曜22時のニコ生ご予約はこちら http://t.co/f4a2f61H5G 次回は第1期OVA第12.5話をお届致します!お楽しみに! #drrr_anime pic.twitter.com/1uUJ1WXwQo

— TVアニメ「デュラララ!!×2」 (@drrr_anime) August 29, 2015
Durarara!!x2 Ten anime visual: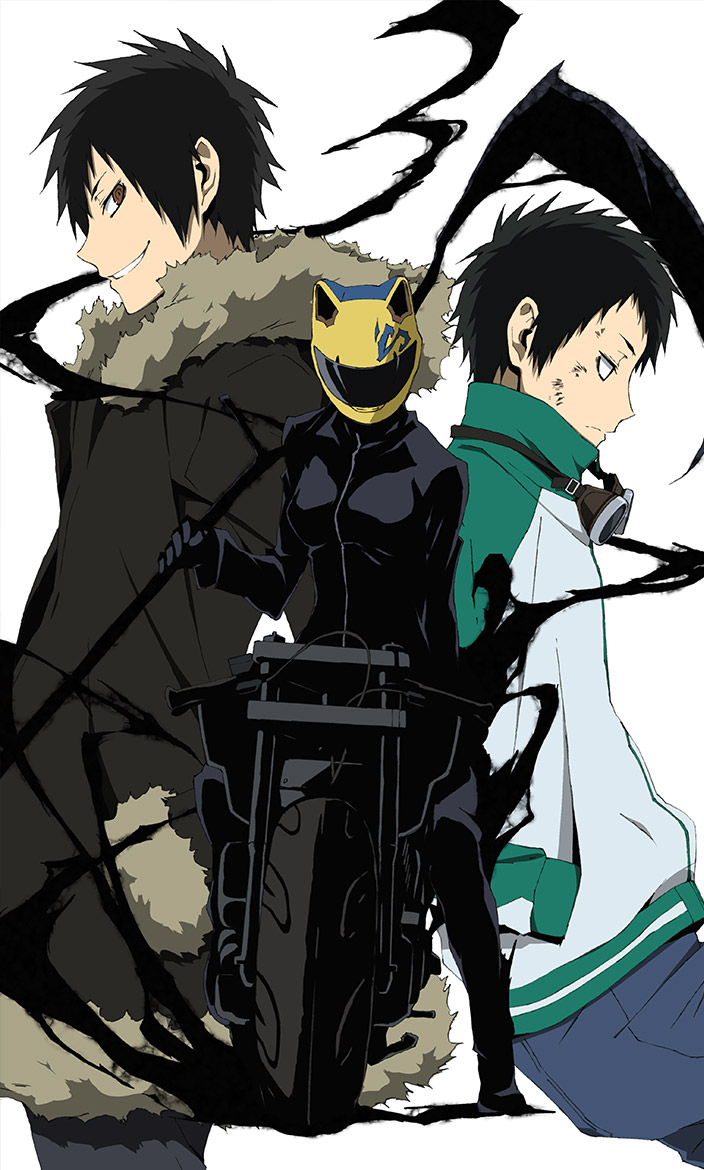 Durarara!!x2 is part of the 10th anniversary celebration of the Durarara!! series, created and written by Ryohgo Narita featuring art from Suzuhito Yasuda. The light novel series began in 2004 published by ASCII Media Works' Dengeki Bunko. The original light novels ended in January 2013 for a total of 13 volumes, but Narita has started a new series of light novels titled Durarara!! SH set two years after the original's conclusion. The third issue released this year on January 10th. The light novels received an anime adaptation in 2010 from animation studio Brain's Base with a second season airing throughout this year. In addition, two manga adaptations and a few visual novels were also released.
Durarara!!x2 Ten will start airing from July 4th at 11:30pm JST on Tokyo MX during the Summer 2015 anime season. Further information about the anime will be revealed within the next week.
Durarara!!x2 Ten synopsis from Haruhichan:
Second cours of the second Durarara!! season.
Source: Official Durarara!! website