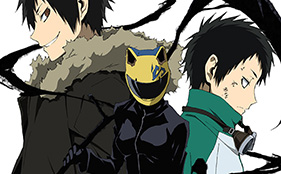 Known for having intense OPs/EDs, Durarara!! is back, and it's just as incredible as ever. The visuals showing the dense urban streets of Tokyo, the – as usual – non linear OP exposits the cast of characters much in the same way as it always has, as well as includes a brief scene that is relevant to the episode. This has always made Durarara!! stand out, and it does so here too. The track for this season's opening theme is "Day you laugh" by Toshiyuki Toyonaga, and it does its job of providing a funky track to show all the action on screen.
The ending animation is a fun little scrolling credits screen, but not in the way you think. It's better to just watch it, as it can be quite fun to watch. The track is nice and upbeat as well, and the final second of the sequence I found pretty cute. The track used was "EXIT" by REVALCY. Watch the whole thing below!
Durarara!!x2 Ten anime visual: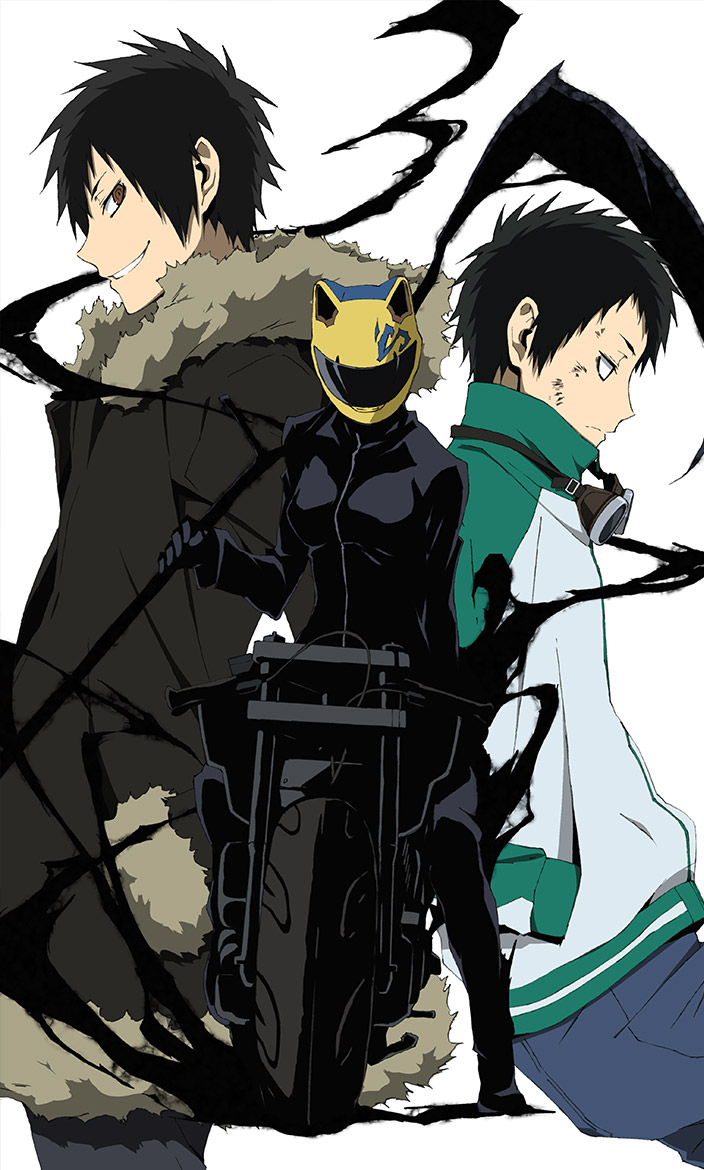 Durarara!!x2 is part of the 10th anniversary celebration of the Durarara!! series, created and written by Ryohgo Narita featuring art from Suzuhito Yasuda. The light novel series began in 2004 published by ASCII Media Works' Dengeki Bunko. The original light novels ended in January 2013 for a total of 13 volumes, but Narita has started a new series of light novels titled Durarara!! SH set two years after the original's conclusion. The third issue released this year on January 10th. The light novels received an anime adaptation in 2010 from animation studio Brain's Base with a second season airing throughout this year. In addition, two manga adaptations and a few visual novels were also released.
Durarara!!x2 Ten will start airing from July 4th at 11:30pm JST on Tokyo MX during the Summer 2015 anime season. Further information about the anime will be revealed within the next week.
Durarara!!x2 Ten synopsis from Haruhichan:
Second cours of the second Durarara!! season.