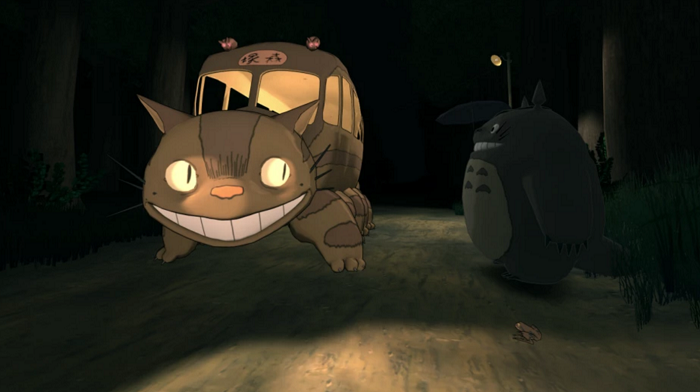 Experience the masterful world of Studio Ghibli like you're actually there. Step into the world and stand face-to-face with Totoro.
https://twitter.com/g_awd/status/726948662908170242?ref_src=twsrc%5Etfw
You can also walk through the gorgeous meadow from Howls Moving Castle. You can even experience the castle walk beside you!
me occupying the same virtual space as Howl's Moving Castle

😭😭😭 pic.twitter.com/Tq47IU9SlX

— ok g (@gawwadco) April 30, 2016
If you own either a Vive or Oculus Rift VR headset, then you can download both theses experiences and the boiler room from Spirited Away. All three of these worlds have been recreated by Nick Pittom from Fire Panda, a British virtual reality development studio that also produced the popular Apollo 11 VR experience.
Based on the play through video below, it seems as though Vive allows you to jump around the scenes using the controller in addition to physically walking. Although the experience isn't completely interactive, nothing instills quite as much wonder as experiencing Studio Ghibli worlds with your own two eyes.
You can download the demo, which includes the boiler room from Spirited Away, the bus stop scene from My Neighbor Totoro, and the meadow from Howls Moving Castle from WEARVR right now, and it's completely free!
Source: Rocket News 24