Our favorite anime figure site, E2046.com partners again with Haruhichan for another great anime figure review. And this time, it's Metal Gear Rising: Revengeance's main protagonist; Raiden!
Fans would definitely go excited with this one as E2046.com shows off their incredible workmanship with Raiden in his Cyborg Ninja appearance.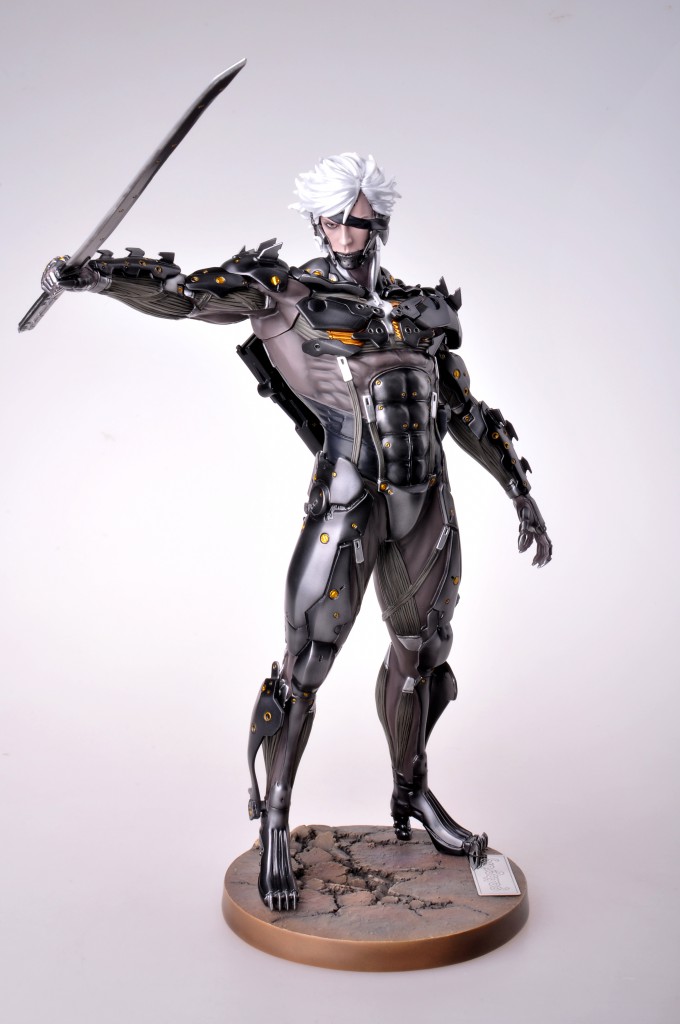 On the front view, Raiden is holding his black sword with his right hand; looking confident and ready to wage war against Steven Armstrong. Even with a black eyepatch on his left eye, Raiden's strong persona is very evident due to the great painting on his right eye.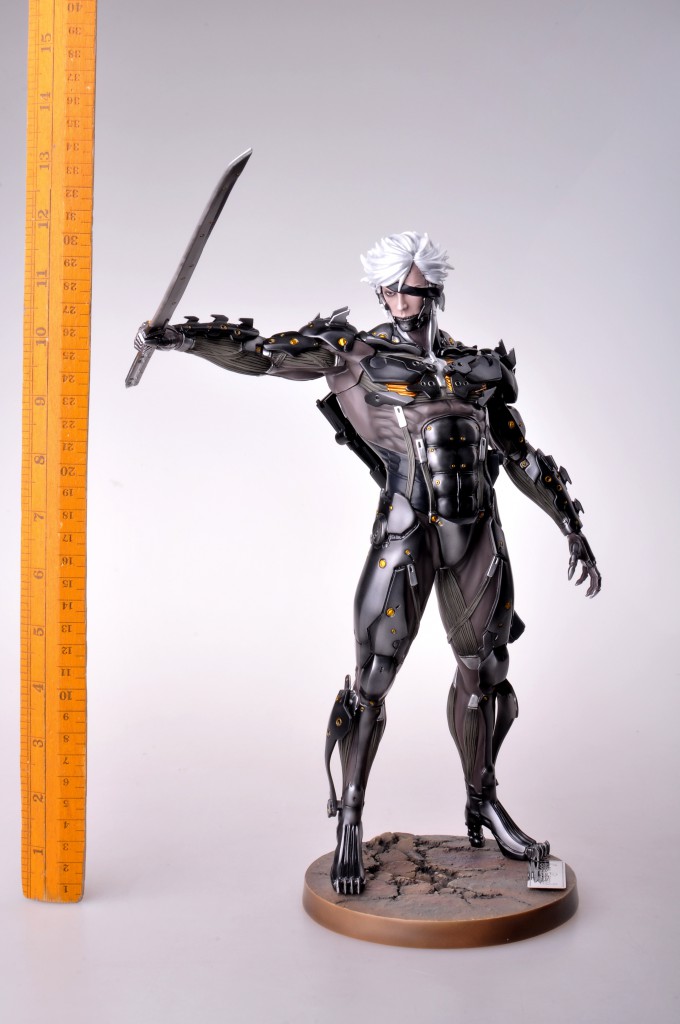 But what will catch your attention is definitely his well-sculptured exterior. From shoulder spikes to his black chest armor, details are very well-crafted. Both arms carry spikes on each side while his abdomen exposes a very well-shaped package. His legs are partially covered in black leg armory that is also an extension of his boots.
From the back, you can see his huge sword sheath. And even the tiniest strands of wiring on his legs are really intricate; living up to the robotic feel. While gold screws are on each armor panel to complete the Cyborg Ninja look.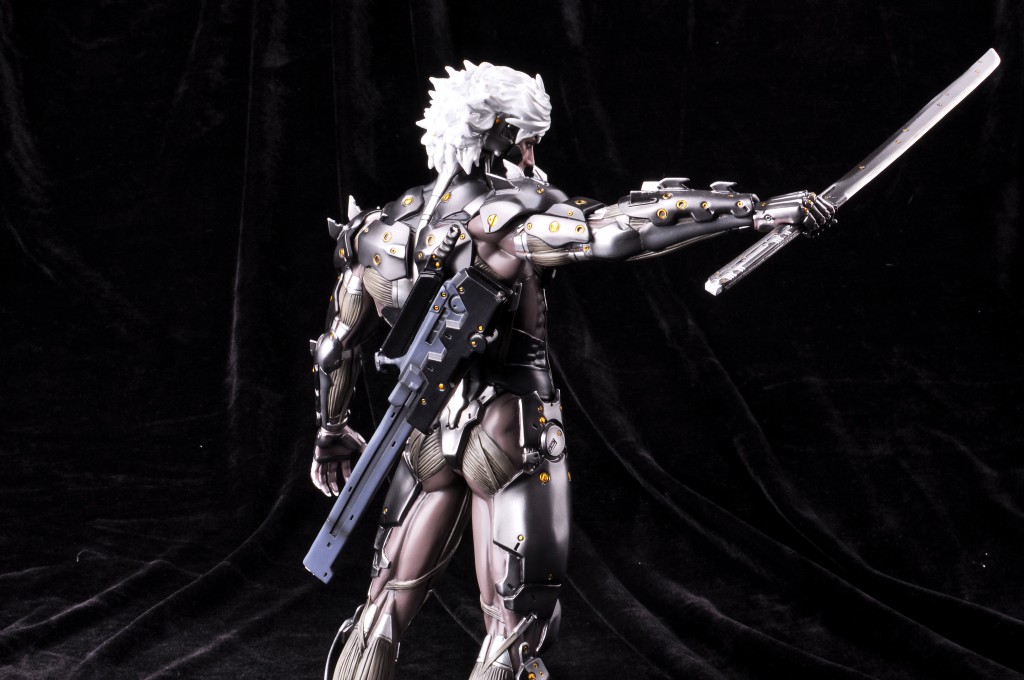 Weighing in 1.80kg and with the height of 34cm, this Raiden figure is lightweight and has a nice grip on it, despite the spikes and exterior. Painting is very vivid and well-polished and required minimal assembly. The figure itself is standing on a concrete looking base, which looks like Raiden has just jumped onto the ground. Just look at impact the jump has caused, you can tell something serious is about to happen.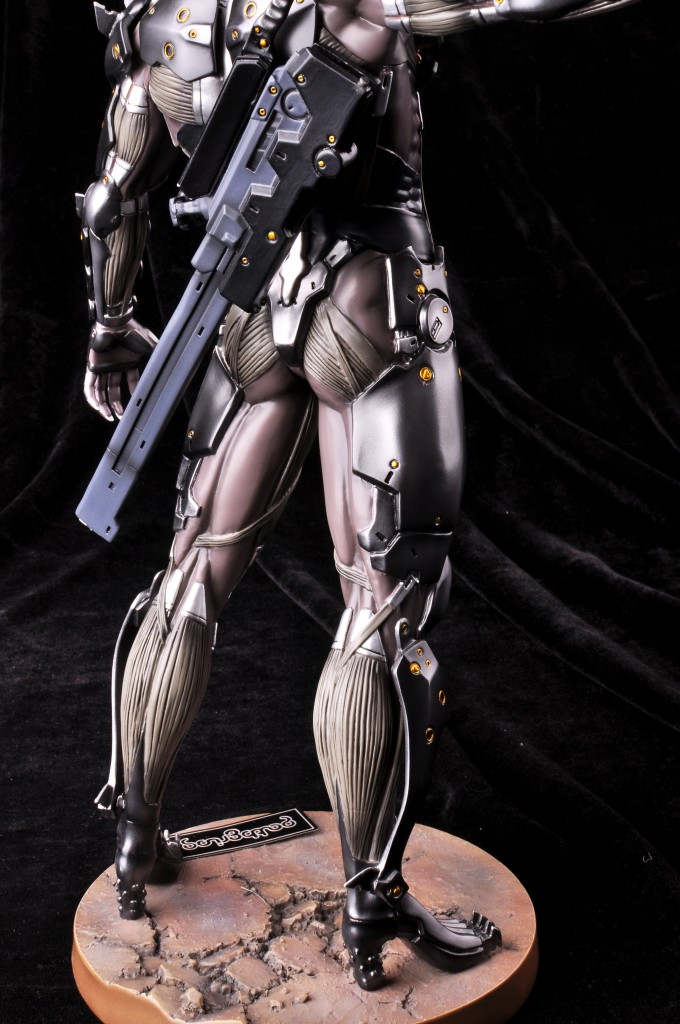 This figure is without a doubt one of the best we have ever reviewed here on Haruhichan: a spot-on replica of the character we love in a very affordable price tag. For only $180 (It's on sale right now!), you can take full commando on this badass figure.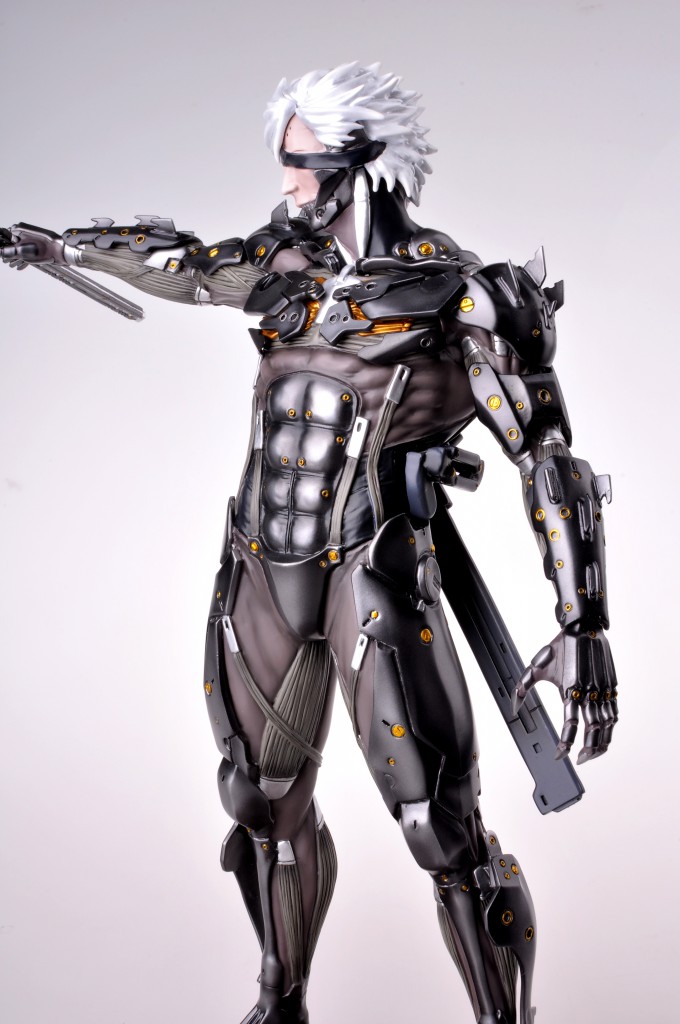 As always, don't forget to check out E2046.com and while you're at it, tell us which anime figures you're planning to buy next!