In celebration for the newly announced Fate/Stay Night anime, we here at Haruhichan are providing fantastic click-bait for all of the Saber lovers out there. For those whom don't know about Saber, she is a top-tier waifu that's in the 'Fate' anime/visual novels produced by Type-Moon.
This figure comes from our friends at e2046, and is known as the 'Saber Bride.' Now you can have Saber dressed appropriately for all of the inappropriate things you wish to do with her. Don't worry though; PVC tells no tales. :3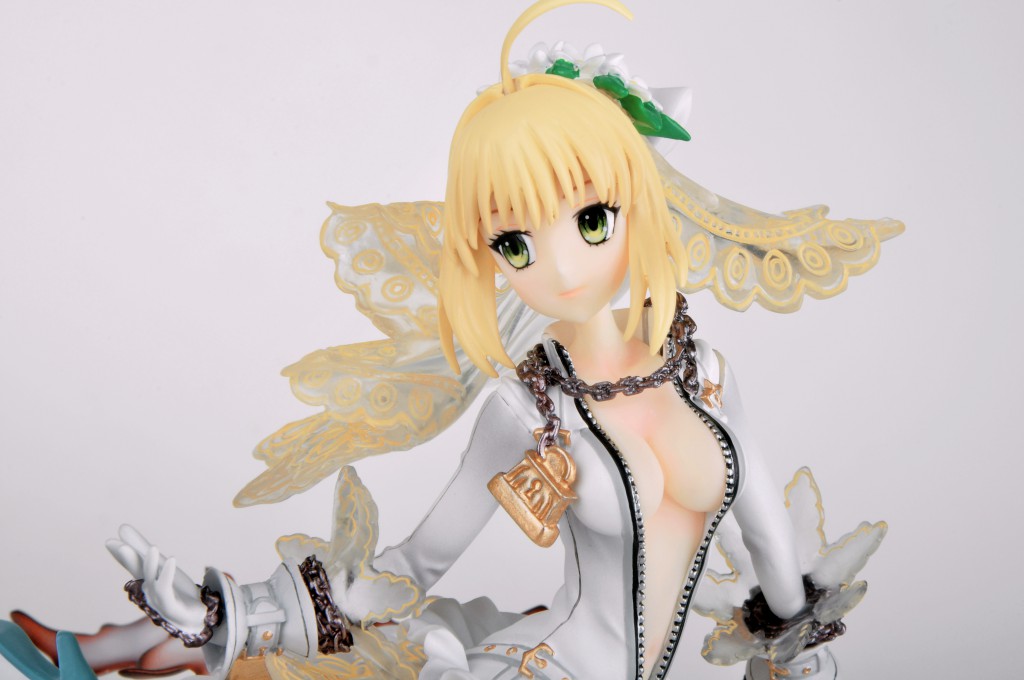 Saber is beloved by a lot of folks out there, and this figure really does do her justice. The 'wedding dress' is a very common variant for most waifu-tier girls to have, and Saber has hers done right. The first thing I notice while looking at the figure, is the FANTASTIC paint job that has been for her eyes. They just have a certain je nais suis quoi about them.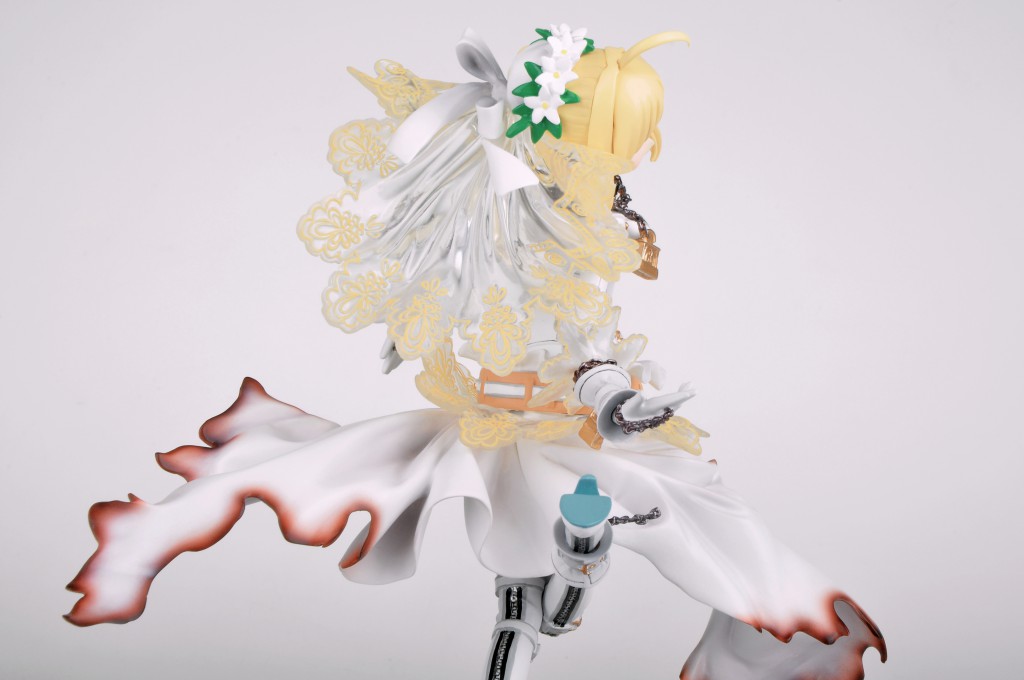 The material that makes up the 'Wedding Veil' is translucent and has very delicate lines painted very carefully along the trim. The same design is found around her waist and wrists. Just a bit of warning, be ready to try out your pen-line skills if you get this as a Garage Kit. Definitely not for beginners! The edges of her skirt have a nice fire-singed design. While it does look good, I feel that it feels kinda.. odd on the figure as a whole.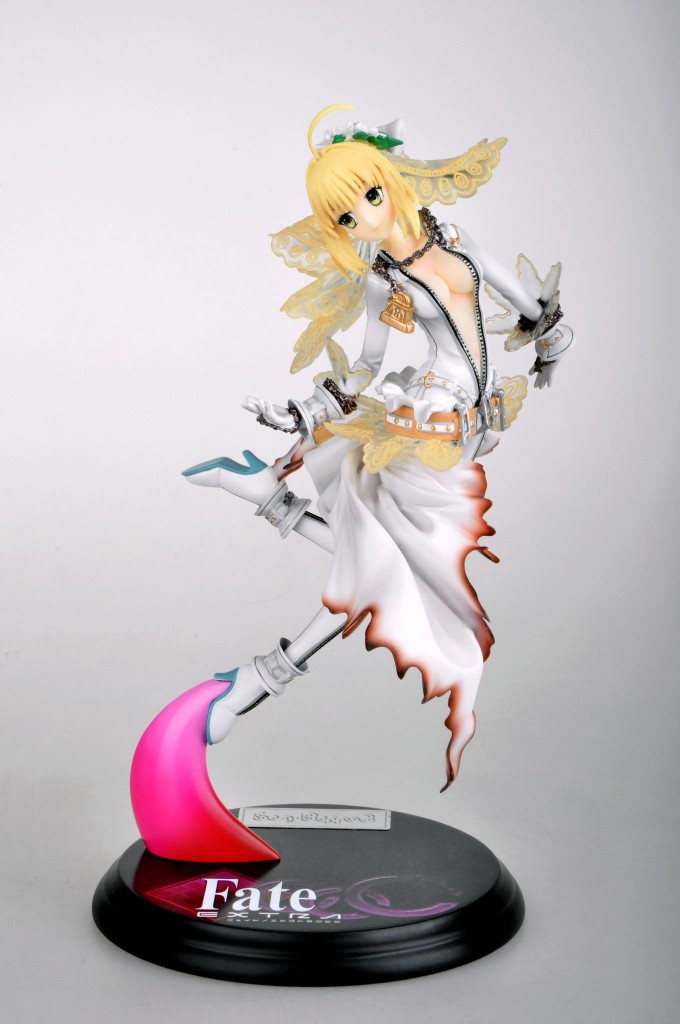 My second gripe with the figure is that well… I don't think Saber is supposed to have such an ample bosom. Now, don't get angry with me! Saber is Hero of the Knights, and is a female King Arthur. Seeing her so sexualized kinda ruins her badassery for me just a touch. That being said, I would still gladly drink out of those cups any day of the week.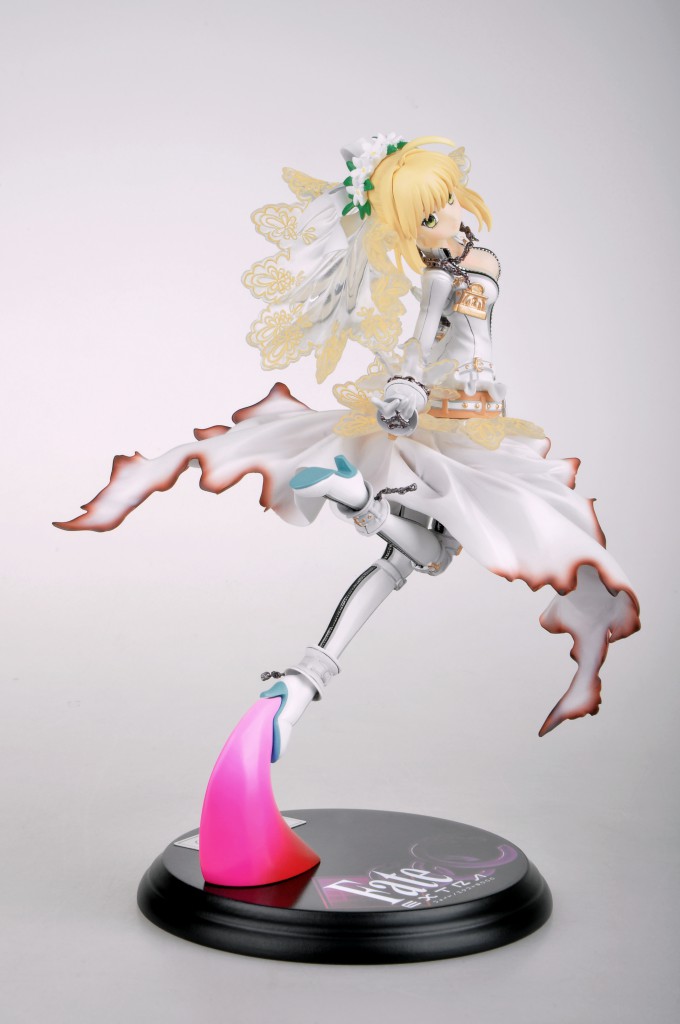 In this shot you can actually see the little floral arrangement adoring her hair as well of the embellishments of her boots. Let's just say this figure has a lot of zip.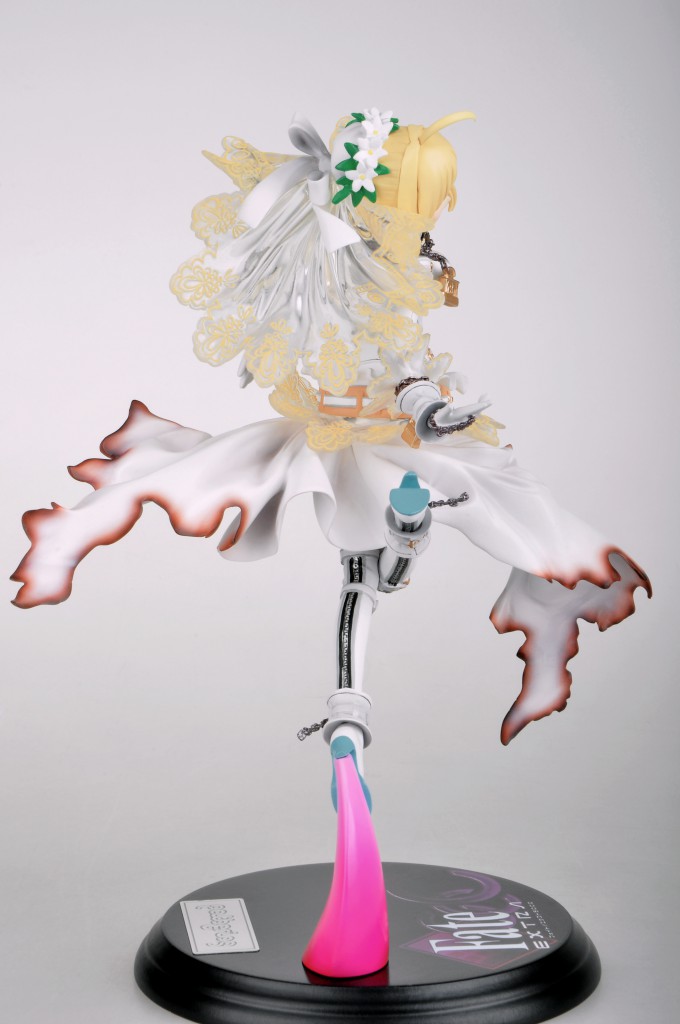 Now you can finally see the cute little bow on the back of her head.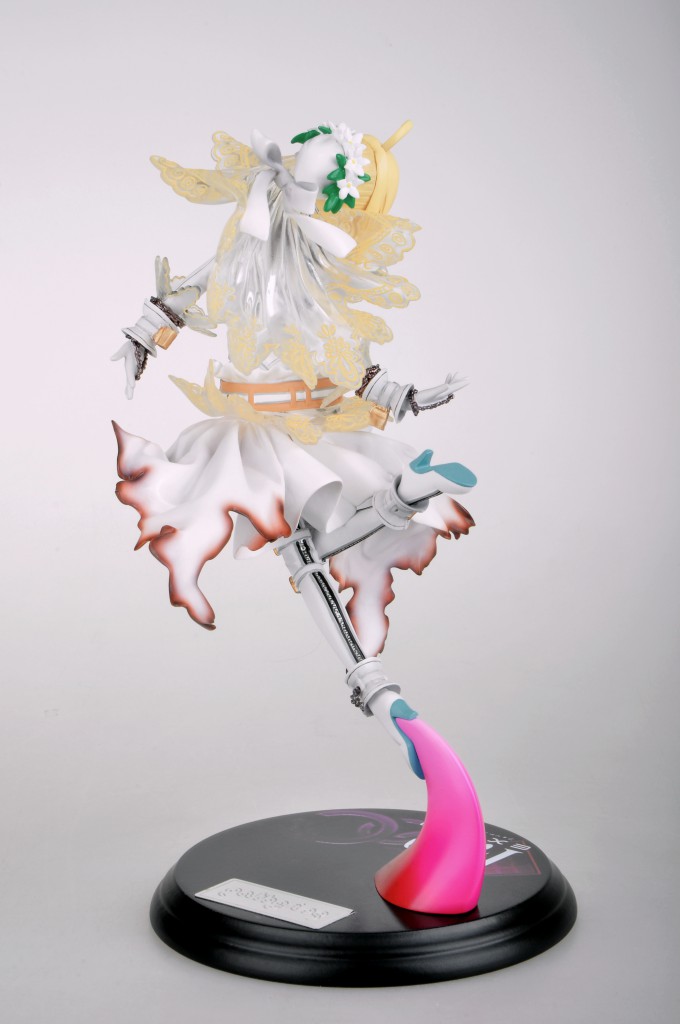 Saber still looks very pretty even from her backside, giving you an entire view of all the embellishments in her hair.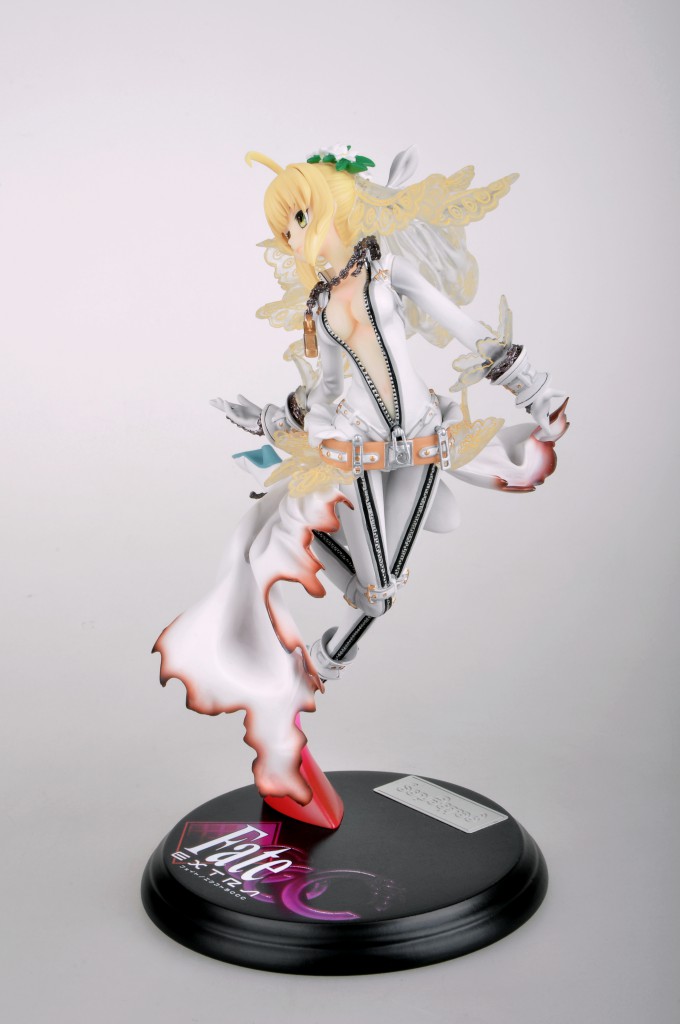 Overall, this is a fantastic figure that will look great on a shelf from any direction. I would again advise only the advanced artists to get the GK version, as there are a lot of 'fine details' all over Saber. Dealing with all of those fine lines and the zippers will end up taking a very skilled hand.
Height with Stand: 22.50 cm (8.85 in)

Height without Stand: 18.5 cm (7 in)

Weight: 1.38 kg (3.04 lbs)

Prepainted Price: $148.79 USD
Garage Kit Price: $39.74 USD
Prepainted Price per cm/in (without stand): $8.04 per cm, $21.25 per inch
Garage Kit Price per cm/in (without stand):  $2.14 per cm, $5.67 per inch
That's all he have for our review of the Saber Bride figure from e0246.com. Please let us know what you think about Saber in the comments below.. or not.. it's not like we care or anything…. </tsundere>