The official Twitter account of the anime adaptation of Kazune Kawahara and Aruko's Ore Monogatari!! (My Love Story!!) manga has announced that the 24th and final episode of the series will be delayed by one week. The episode will not air next week as scheduled, but the week after.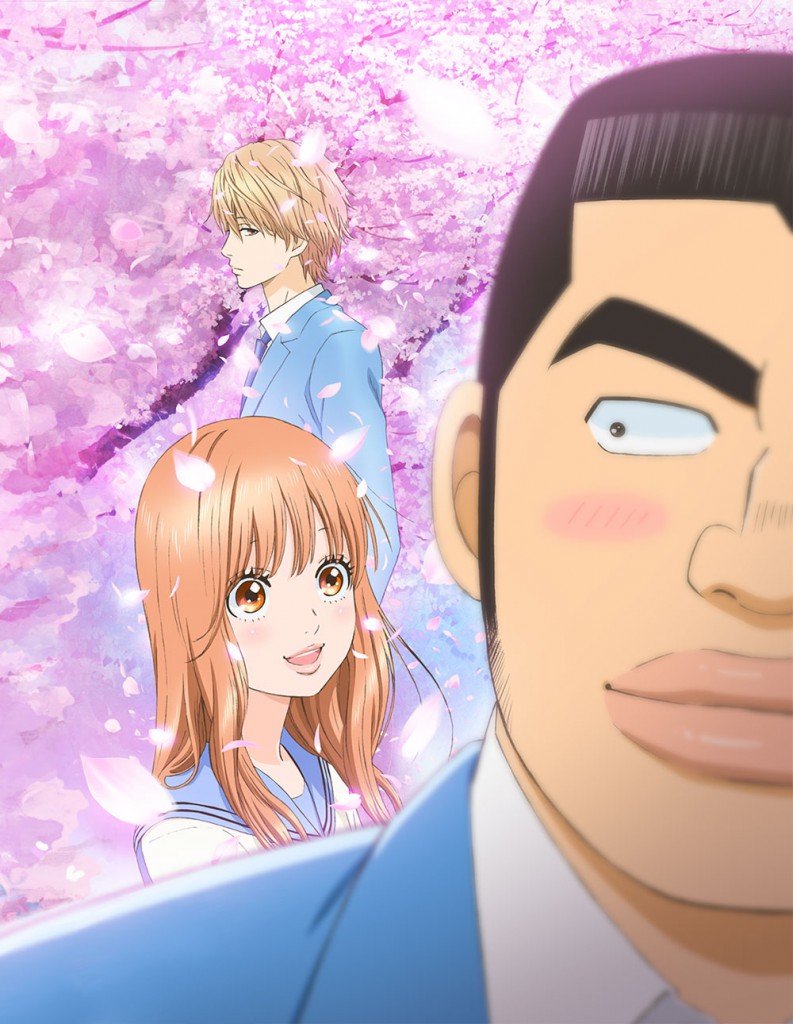 【放送情報:俺物語!!】日本テレビにて9月16日(水)に予定しておりました「俺物語!!」第24話の放送は休止となり、9月23日(水)に振替となりますのでご注意くださいませ。 #anime_ore http://t.co/dURQogVISA

— TVアニメ「俺物語!!」公式アカウント (@anime_ore) September 9, 2015
The final episode of the Ore Monogatari!! anime will broadcast on September 24th at 1:29am on NTV, a week later than its scheduled September 17 air date. There will be no supplementary episode next week, so the anime will be taking a week break.
 The main cast of the Ore Monogatari!! anime has:
Megumi Han (Gon Freecss in Hunterx Hunter) will voice Rinko Yamato
Takuya Eguchi (Kazuya Kujou in Gosick) is going to voice Takeo Gouda
Nobunaga Shimazaki (Haruka Nanase in Free!) voices Makoto Sunakawa
The main staff members of the anime includes:
Director: Morio Asaka (Chihayafuru, Cardcaptor Sakura)
Script Writer: Natsuko Takahashi (Bleach, Baby Steps)
Anime Character Designer: Kunihiko Hamada (Chihayafuru, NANA)
Animation Studio: Madhouse (Death Note, No Game No Life)
Here is the anime's main promotional video:
Ore Monogatari!! was first released by Kawahara the October 2011 issue of Bessatsu Margaret, a popular shoujo manga magazine. The original 100-page version of the story started off as a one-shot, but then returned to Bessatsu Margaret as a serialized work. Shueisha recently published the seventh compiled book volume in November 2014. The series won the Best Shoujo Manga award at the 37th Kodansha Manga Awards ceremony last year. It also received a crossover with Komi Naoshi's hit manga Nisekoi.
Synopsis of Ore Monogatari!! from Haruhichan:
Takeo Gouda is a giant guy with a giant heart. Too bad the girls don't want him! (They want his good-looking best friend, Sunakawa.) Used to being on the sidelines, Takeo simply stands tall and accepts his fate. But one day when he saves a girl named Yamato from a harasser on the train, his (love!) life suddenly takes an incredible turn! Takeo can hardly believe it when he crosses paths with Yamato again, and he finds himself falling in love with her… But with handsome Sunakawa around, does Takeo even stand a chance?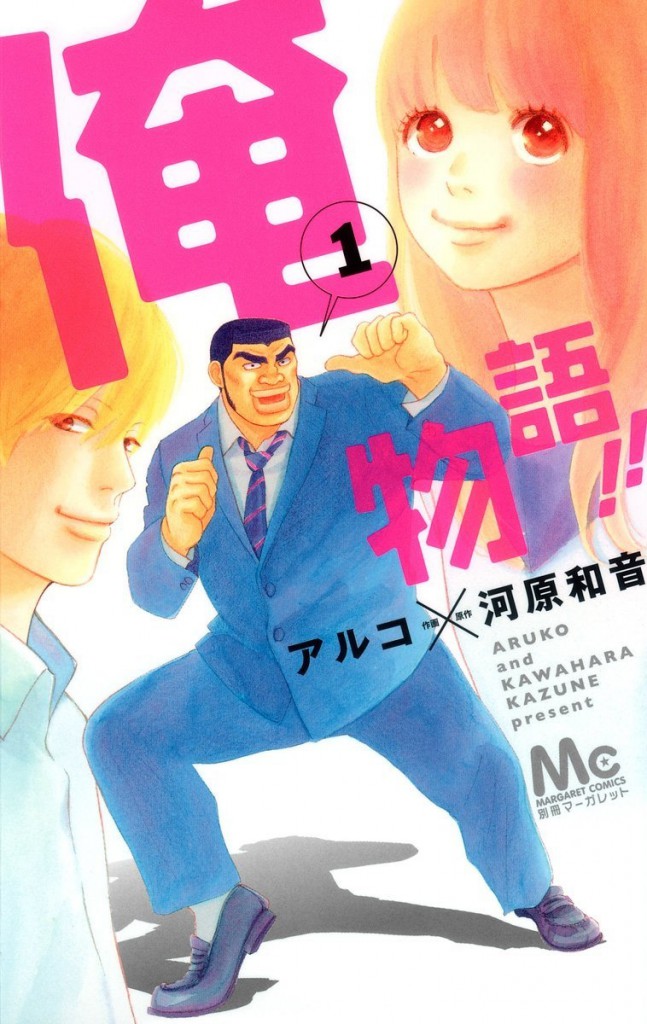 The final episode of the Ore Monogatari!! anime will air on September 24th at 1:29am on NTV.
You can visit the anime's site here: http://www.anime-ore.jp/
And follow their Twitter: @anime_ore