Nothing is quite as heartbreaking as when your favorite shounen goes on a hiatus, and Hunter x Hunter fans are very familiar with this kind of torturous waiting.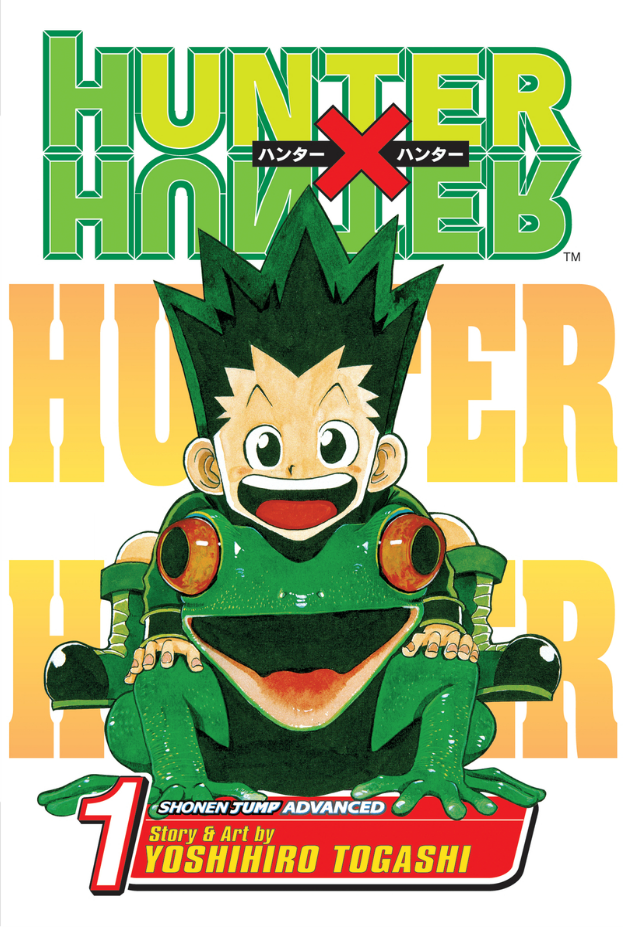 The frustrated fans of Yoshihiro Tagashi's popular-but-frequently-on-hiatus manga Hunter x Hunter, have created a website that tracks and organizes the information related to the publication for the series and its abundance hiatuses.
The website tracks exactly which issues of Sheisha's Weekly Shounen Jump include a chapter of Hunter x Hunter since the series began serialization in 1998, but also includes data about the current publication status and statistics exploring the lengths of carious hiatuses over the years.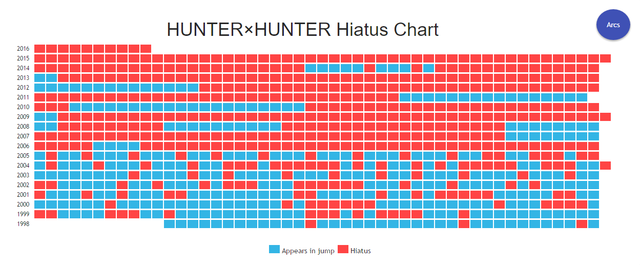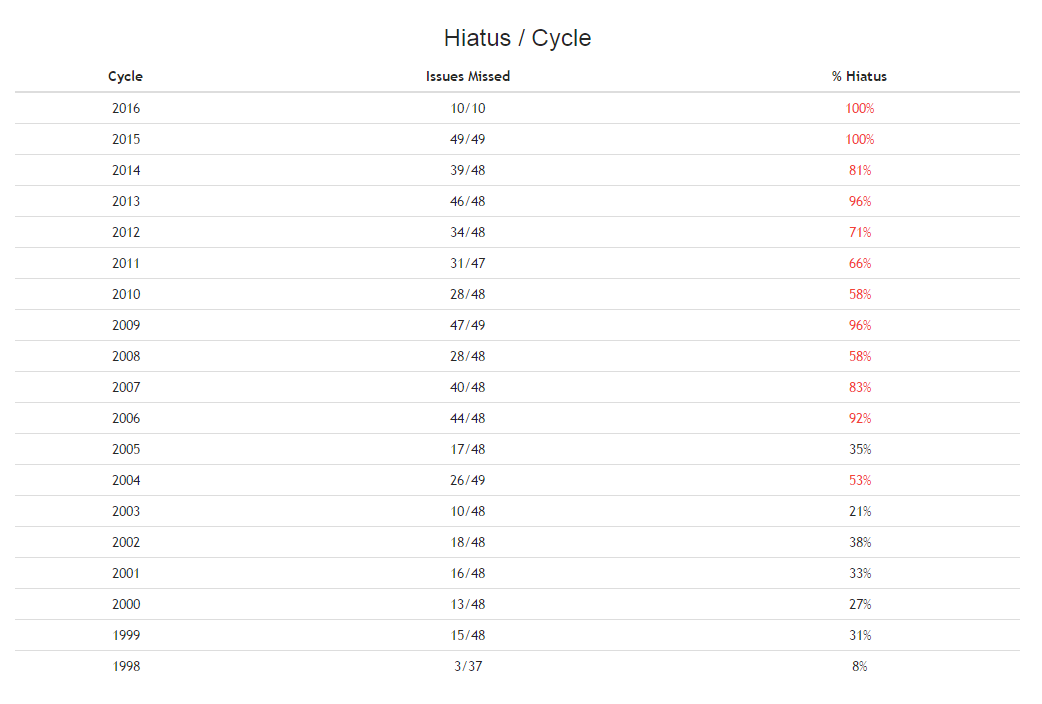 All of the data is organized in a series of easy-to-read graphs and charts. It's an impressive endeavor chronicling Hunter x Hunter's long and often rocky publication history.
Source: Crunchyroll