This summer, the 4-koma manga Futsuu no Joshikousei ga [Locodol] Yatte Mita. will be getting a TV anime adaption. This was announced in the March issue of Manga 4-Koma Palette magazine, which began serializing Kosugi Koutarou's series in 2011. The manga Mikakunin de Shinkoukei also runs in this magazine and its anime adaptation finished airing last winter.
Synopsis for Futsuu no Joshikousei ga [Locodol] Yatte Mita. from Haruhichan.
The story is about the life of a high school girl, Nanako, and her senpai, Yukari, who end up becoming the town's local idols (locodol) upon the request of her uncle.
Latest Futsuu no Joshikousei ga [Locodol] Yatte Mita. PV:
Staff:
Director: Munenori Nawa
(Nogizaka Haruka no Himitsu, R-15, Kiss x Sis)
Series Composition: Yuniko Ayana
(Denpa Onna to Seishun Otoko, Kiniro Mosaic, Orenchi no Furo Jijou)
Character Design: Yumi Shimizu
(Ryuugajou Nanana no Maizoukin)
Studio: Feel
(Dakara Boku wa, H ga Dekinai., Kiss x Sis, Mayo Chiki!, Outbreak Company)
Cast:
Nanako Usami: Miku Itou (Yuho Mochidzuki from
Sekai de Ichiban Tsuyoku Naritai!
, Yuriko Nanaoa from
The [email protected] Movie: Kagayaki no Mukougawa e!
, Sahono Ashisu from
Mangaka-san to Assistant-san to
)
Yukari Kohinata: Sachika Misawa (Arisa Meigo from
Toaru Majutsu no Index: Endymion no Kiseki
, Chitaru Namatame from
Akuma no Riddle
, Kagami Totori from
Fantasista Doll
)
Additional Cast:
Yui Mikoze: Maya Yoshioka (Taeko Kondou and Anchovy from
Girls und Panzer
)
Mirai Nazukari: Inori Minase (Great Mazinger from
Robot Girls Z
, Suzune Tanahashi from
Love Lab
, Chino Kafuu from
Gochuumon wa Usagi Desu ka?
)
Saori Nishifukai: Asami Shimoda (Lingyin Huang from
IS: Infinite Stratos
, Mami Futami from
The [email protected]
, Kotomi Tsuda from
Seitokai Yakuindomo
)
The premiere schedule:
 July 3: TBS 26:16~
July 6: Sun TV 25:00~
July 10: CBC 27:26~
July 12: BS-TBS 25:30~
New Key Visual: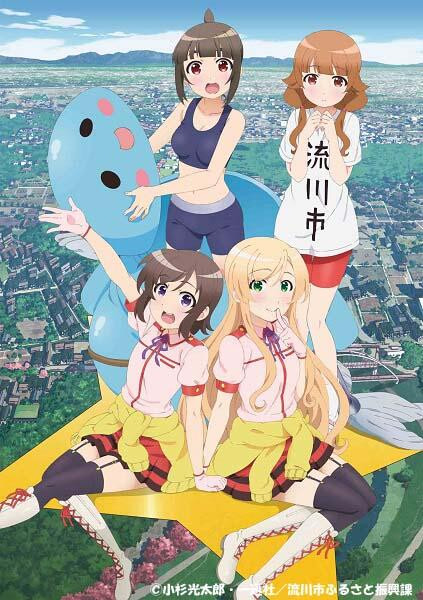 1st Key Visual: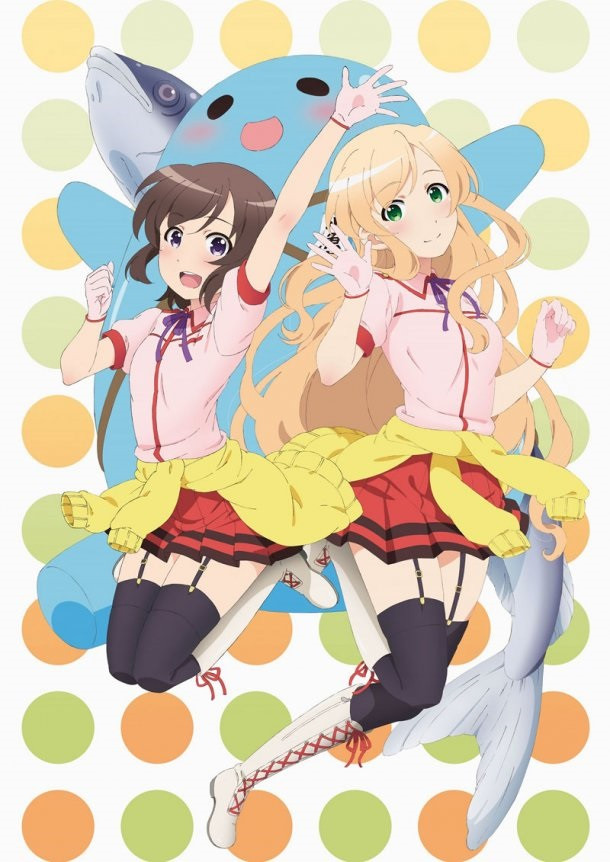 Source: Crunchyroll