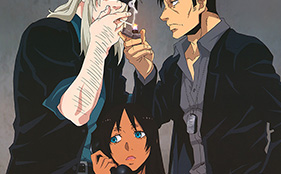 The official website for the Gangsta. television anime series announced on Thursday that the anime's DVD and Blu-ray Disc releases in Japan are being postponed, starting with the third volume release. The third volume was slated to ship on November 26. The committee announced that once it makes a decision regarding the new release dates, it will reveal the dates on the show's homepage and on its official Twitter account. The committee apologized to fans who were looking forward to the release.
The committee released the anime's first DVD and Blu-ray Disc on September 25, and will release the second volume on October 28. There are six volume releases planned for the 12-episode series.
Manglobe, the studio that animated the series, filed for bankruptcy on September 29.
In addition to this, the series has recently been featured as a poster in the October 2015 issue of the Japanese anime magazine Animedia with Worick Arcangelo, Nicholas Brown and Alex Benedetto in the new illustration.
Gangsta. is a manga series written and illustrated by Kohske. It began serialization in 2010 in Shinchosha's Comic @ Bunch magazine where to date a total of 6 compiled volumes have been released. It is Kohske's first series, after publishing two short stories. Her second manga series, DOODLE, began publication last year. The site itself has revealed that a total of 2 drama CDs that have been produced and are currently available for ¥3,000 (~ $30.00 USD), with a third and final CD releasing on December 24th.
Synopsis from Haruhichan:
In the town of Ergastulum, there exists a feared group of people with increased speed and strength called Twilights. The town is ruled by four gangs: Paulklee, Corsica, Monroe, and Cristiano. Worick Arcangelo and Nicolas Brown make a living here as independent jacks-of-all-trades and find themselves caught in the middle of more than a little trouble.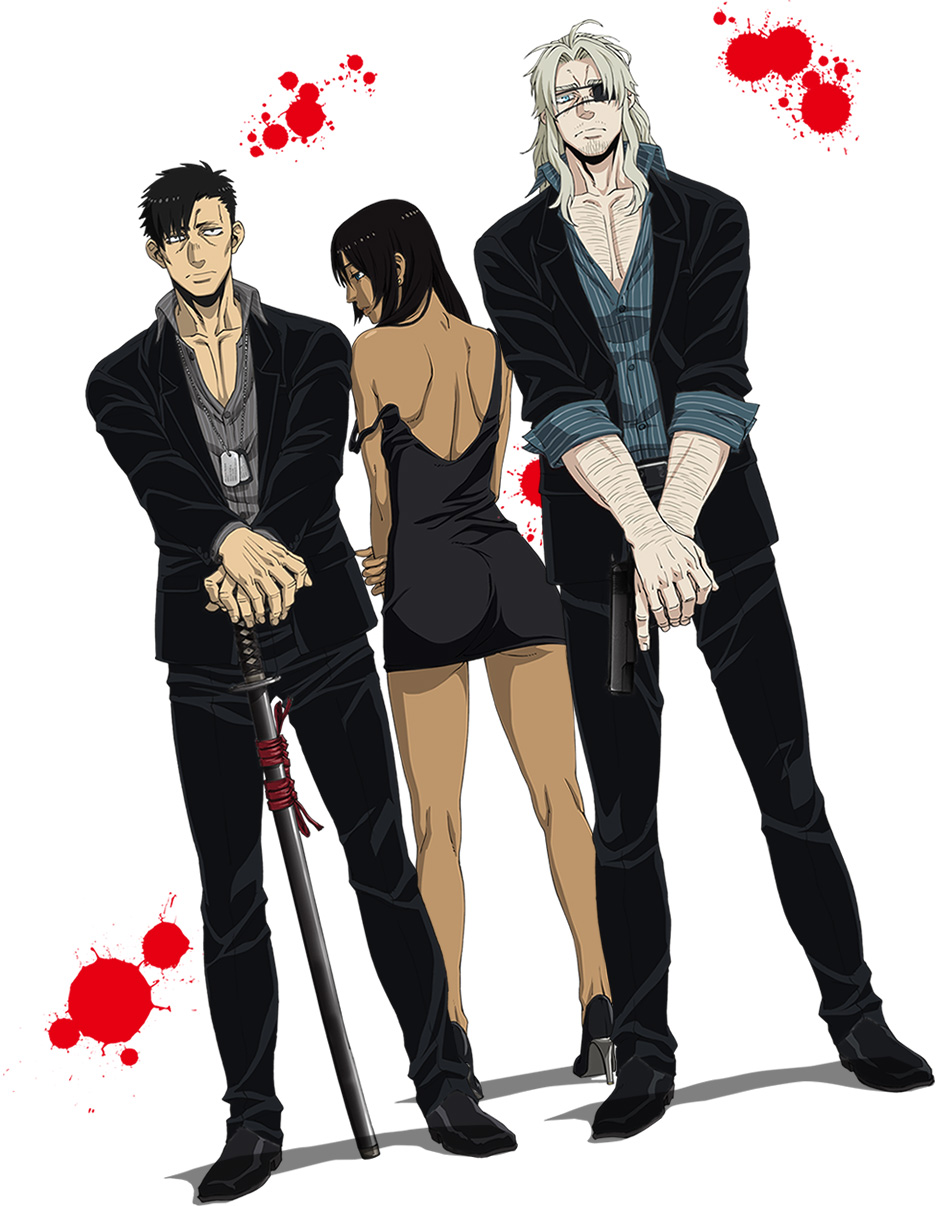 You can visit the series' website here: http://gangsta-project.com/
And follow their Twitter: @GANGSTA_Project