It won't be long before you get to see the second season of the Gatchaman Crowds anime since the official website of the anime has launched revealing that the series will be airing before the end of 2015. In addition, the site has also revealed that the upcoming season will be titled Gatchaman Crowds Insight.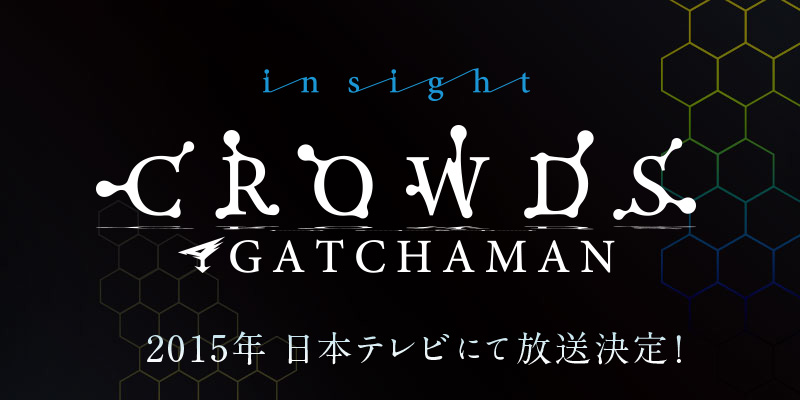 The site also reveals that the second season will feature the blue NOTE device from the original Gatchaman anime: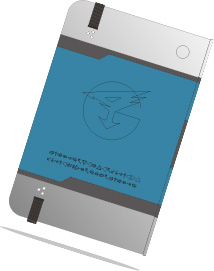 The first Gatchaman Crowds anime season aired from July 2013 in the Fall/Autumn 2013 anime season for a total of 12 episodes and starred:
Maaya Uchida (Rikka Takanashi from Chuunibyou demo Koi ga Shitai!) as Hajime Ichinose
Daisuke Namikawa (Rokuro Okajima in Black Lagoon) voiced Joe Hibiki
Ryota Osaka (Nagate Tanikaze from Knights of Sidonia) voiced the role of Sugane Tachibana
Aya Hirano (Lucy Heartfilia in Fairy Tail) voices Paiman
Mamoru Miyano (Rintarou Okabe in Steins;Gate) was voicing Berg-Katze
Kotori Koiwai (Renge Miyauchi from Non Non Biyori) played Utsu-tsu
Daisuke Hosomi (Souichirou Mikuni in C: The Money of Soul and Possibility Control) voicing as O.D
Ayumu Murase (Shun Aonuma from Shinsekai yori) as Rui Ninomiya
The main staff of the first anime consisted of:
Director: Kenji Nakamura (C: The Money of Soul and Possibility Control, tsuritama)
Series Composer and Script Writer: Toshiya Ono (tsuritama, Suite Precure)
Anime Character Designer: Yuuichi Takahashi (Macross Frontier, tsuritama)
Music Composer: Taku Iwasaki (Akame ga Kill!, Gurren Lagann)
Animation Studio: Tatsunoko Productions (Ping Pong The Animation, Psycho-Pass Season 2)
Gatchaman Crowds is one of the five anime adaptations based on the original 1972 anime series Science Ninja Team Gatchaman. The 12-episode anime aired on July 2013. It was directed by Kenji Nakamura (Mononoke, Tsuritama), licensed by Sentai Filmworks and streamed on Crunchyroll. Only few of the characters from the previous season were announced to play their roles in the sequel. (More information will be provided soon.)
Gatchaman Crowds Visual: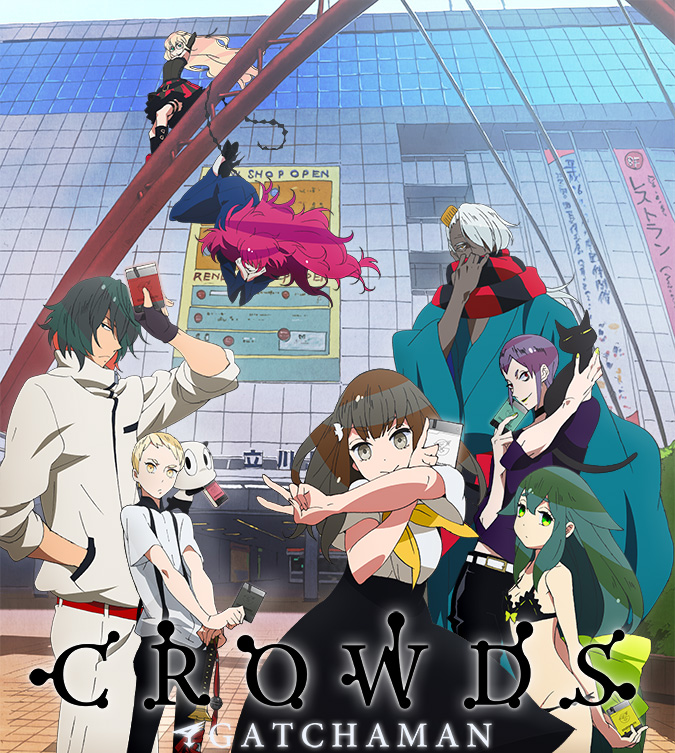 Synopsis of Gatchaman Crowds from Haruhichan:
The story is set in Japan in the early summer of 2015. 180,000 people live in Tachikawa City, the "second metropolis" of the Tokyo area. Among them are "Gatchaman"—warriors who fight in special reinforced suits powered by "NOTE," the manifestation of special spiritual powers in living beings. A council has scouted a group of individuals with latent powers to protect Earth from alien criminals. In recent years, the council has assigned Gatchaman warriors to deal with the mysterious entity known as "MESS."
The second season of the Gatchaman Crowds anime, Gatchaman Crowds Insight, will be airing later this year.
You can visit the Gatchaman Crowds Insight website here: http://www.ntv.co.jp/GC_insight/
And follow their Twitter: @GATCHAMANCrowds
Source – Anime News Network, AnimeAnime.JP, Gatchaman Crowds Insight Website