More images for the Gekkan Shoujo Nozaki-kun Special have been posted online. The fourth DVD / Blu-ray volume for the series was released on Christmas Eve and a beach episode was bundled with it and titled "It's Summer! Beach Trip!".
Meanwhile Amazon have listed the fifth DVD / Blu-ray volume for the Gekkan Shoujo Nozaki-kun anime series which has revealed the fifth volume cover and other goodies. The fifth volume will cover episode 9-10. The bonuses which come with this volume are as follows: a special video known as a 'mini OVA', special CD drawn design, digital specification jacket, commercials, audio commentary by the main cast and four illustration cards.
Anime visual: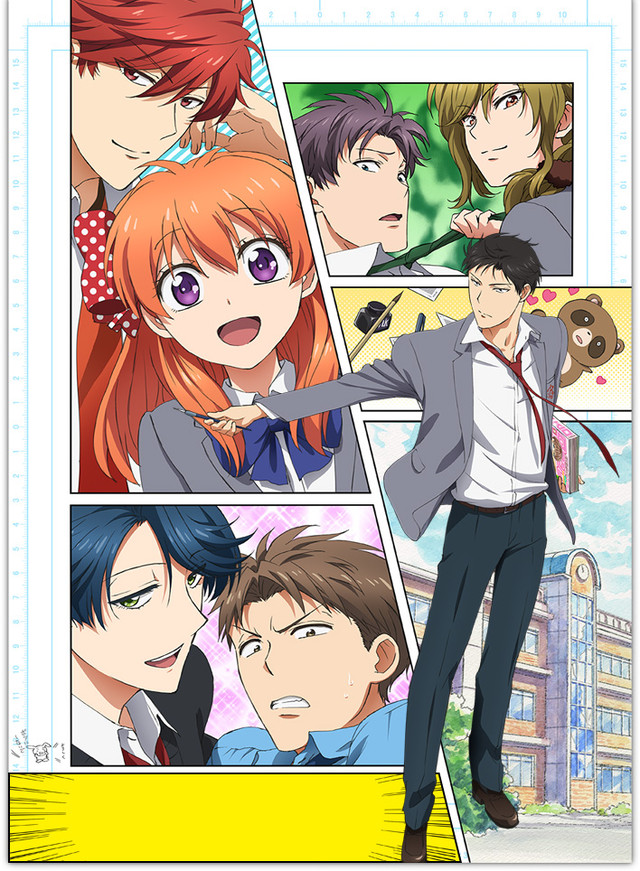 Gekkan Shoujo Nozaki-kun (Monthly Girls' Nozaki-kun) is an ongoing Japanese four-panel web romantic comedy manga written and illustrated by Izumi Tsubaki. Its chapters are serialized in Gangan Online, have been published in both physical and digital releases of Shoujo Romance Girly and tankoubon volumes by Square Enix. An anime television series adaptation by Dogakobo began airing in July 2014.
Gekkan Shoujo Nozaki-kun synopsis from Haruhichan:
High school student Chiyo Sakura has a crush on schoolmate Umetarou Nozaki, but when she confesses her love to him, he mistakes her for a fan and gives her an autograph. When she says that she always wants to be with him, he invites her to his house and has her help on some drawings. Chiyo discovers that Nozaki is actually a renowned shoujo manga artist named Sakiko Yumeno. She then agrees to be his assistant in order to get closer to him. As they work on his manga, they encounter other schoolmates who assist them or serve as inspirations for characters in the stories.
Source: moca-news