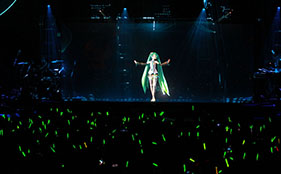 Last month on the 17th and 18th of October Japan's most famous virtual idol, Hatsune Miku, performed in New York City at the Hammerstein Ballroom in Manhattan Center. The songs that are performed in the video below are Sharing The World by BIGHEAD feat. Hatsune Miku and World is Mine by Ryo (Supercell).
She even made her first debut on American television last month and performed on the October 8th episode of The Late Show with David Letterman.
Hatsune Miku is a personified figure for Yamaha's voice synthesizer software Vocaloid. Based on the second iteration of the software, Miku was developed by Crypton Future Media and features samples from Japanese singer Saki Fujita. Hatsune Miku debuted in 2007 and became the highest selling software of all time on Amazon Japan. She has made the Vocaloid software suite more popular and appealing to wider audiences and has become a cultural phenomenon. Since her introduction, future releases of the Vocaloid software are also marketed with personas. Many songs have been created by online users as well as professional music creators, such as Super Cell.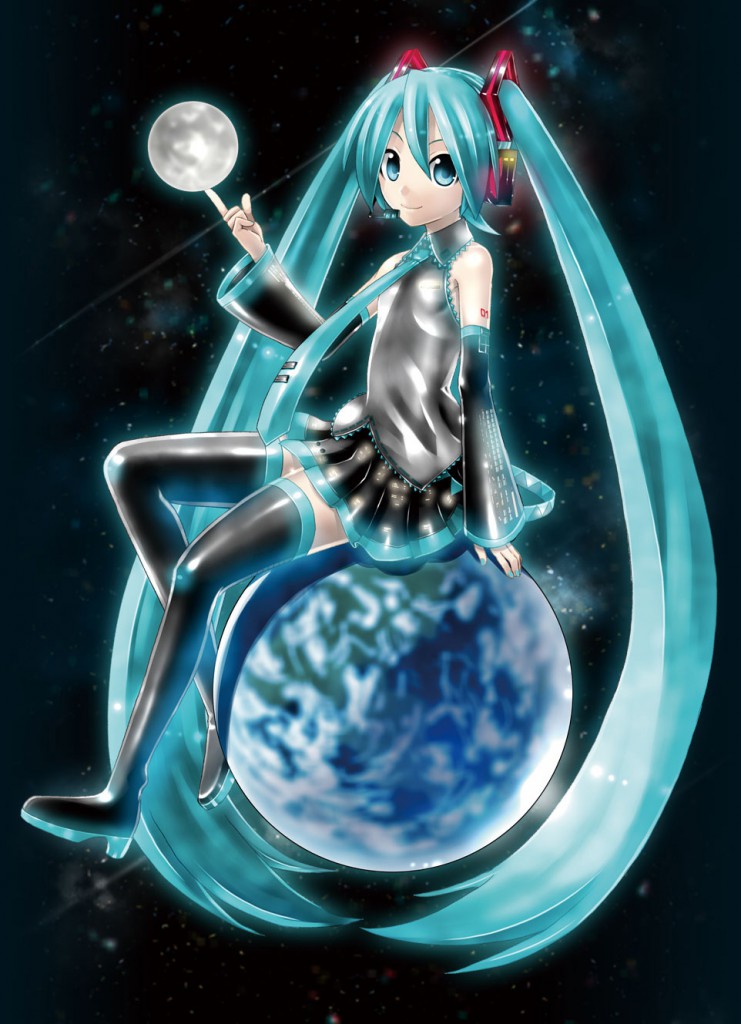 Were you able to attend any Hatsune Miku concerts in the past? Let us know how they went in the comments below.