Visual Arts have posted the short version of the opening of Holy Breaker! -The Witch Betrayed Blue Moon Wicca.-, the new visual novel from Clannad and Little Busters! veteran Itaru Hinoue. The theme song is titled Holy Breaker and sung by Faylan with lyrics by Leo Kashida.
The promotional video was streamed last December:
Key visual: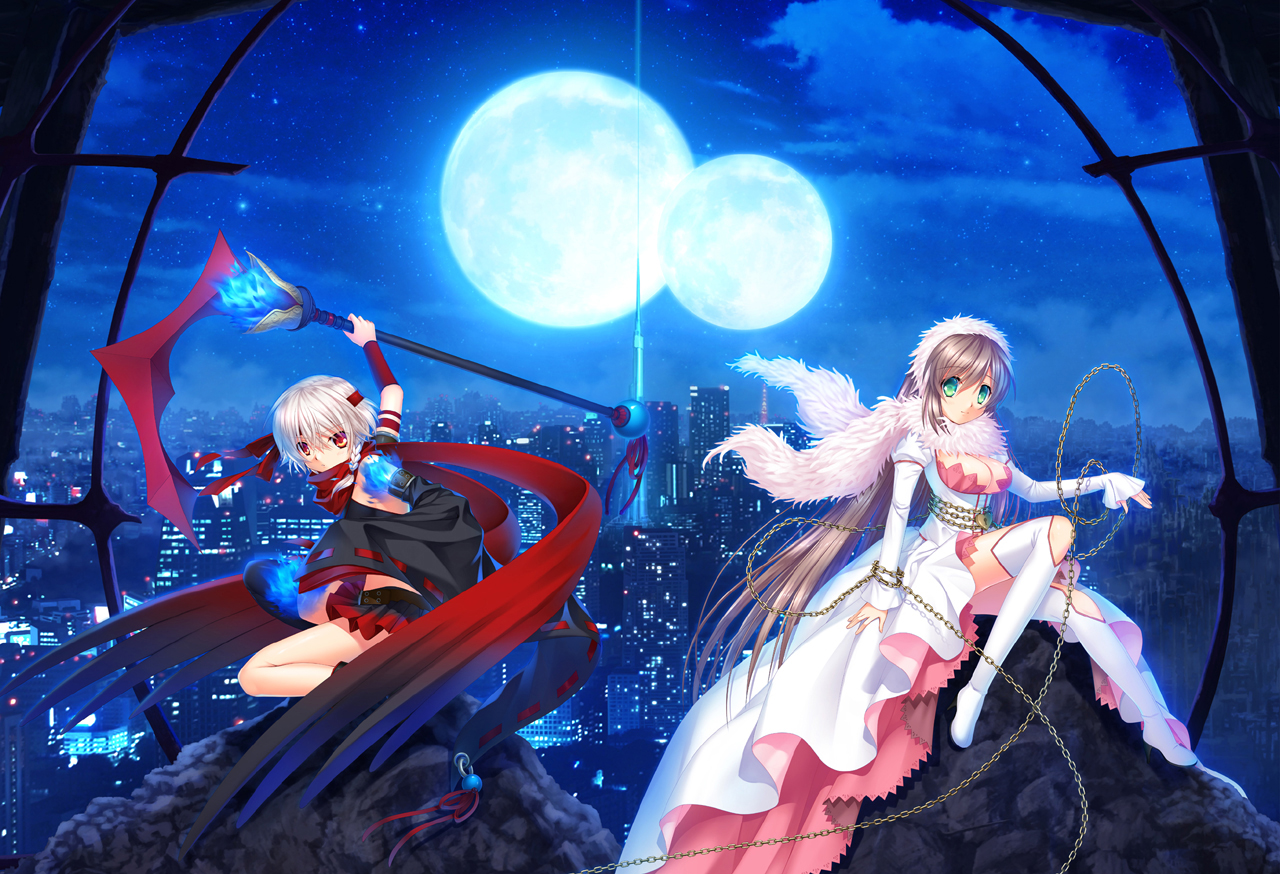 Holy Breaker! is a fantasy visual novel in which the player assumes the role of Tsukumo Izumi. Much of its gameplay is spent on reading the story's narrative and dialogue. The text in the game is accompanied by character sprites, which represent who Tsukumo is talking to, over background art. Throughout the game, the player encounters CG artwork at certain points in the story, which take the place of the background art and character sprites.
Synopsis of the game from vndb:
Hinoue Itaru's visual novel project, with Kashida Leo as the scenario writer. A low priced visual novel that was initially sold at Comiket 87. You play as the protagonist Izumi Tsukumo, a second year high schooler who accidentally witnesses a fight between Tenma Minase, a witch, and Abeno Haruka, a demon hunter. The story focuses on Wicca and Paganism.
Source: Crunchyroll