The official Japanese Shounen Jump website has announced that Yoshihiro Togashi's manga is back after a long two year break. The manga will be back this June in the Japanese Weekly Shounen Jump magazine and Viz Media's own localised Shounen Jump.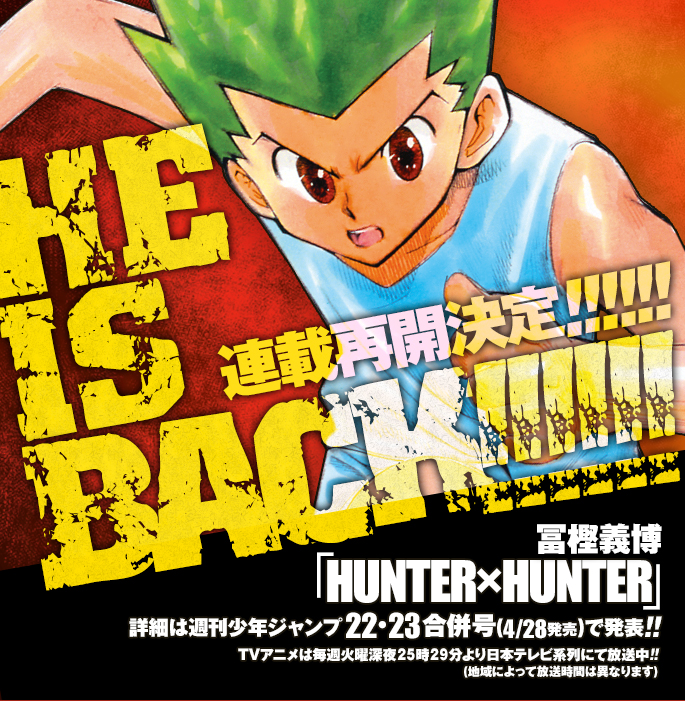 Hunter x Hunter is a manga series by Yoshihiro Togashi. The series started in 1998 and is published in Shueisha's weekly Shonen Jump Magazine. To date the series has a total of 32 volumes. Togashi placed the manga on hiatus in in March 2012 after setting the record for longest run without breaks, without any news of when the manga will return. The series received an anime adaptation in 1999 from Nippon Animation that ended in 2001, followed by a series of OVAs. A new animated series relaunched in 2011 from Madhouse, retelling the series from the start. Madhouse also produced two animated films, which released in 2013. There has also been two musicals based on the series, and a slew of video games have been released from Konami and Bandai Namco.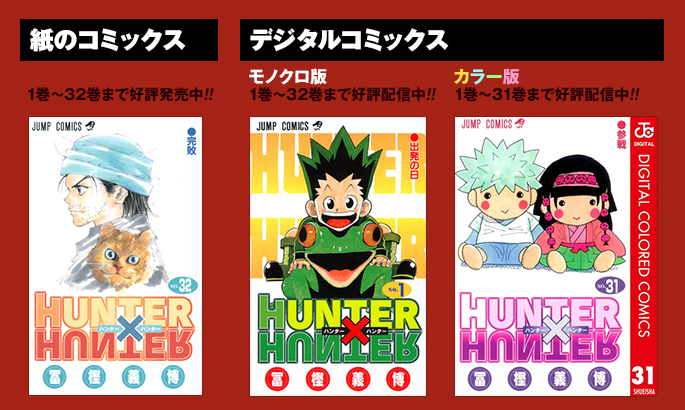 More information about the return of the Hunter x Hunter manga will be revealed in next week's Shounen Jump, which goes on sale on Monday.