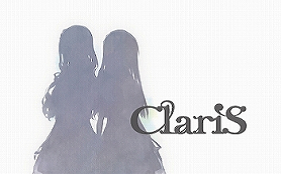 As Alice, the other half of ClariS along with Clara, departed from the J-pop duo and idol unit this May to focus on her studies, just today it was announced on the nineteenth volume of M-ON! Entertainment's LisAni! magazine that Karen will replace her. Along with the magazine is an attached CD with a new original song "Clear Sky" that was sung by the new ClariS, both Clara and Karen. They will also sing the ending theme of the anime, Tsukimonogatari, named "Border" which will be the 11th single of the idol unit and will be released on January 7, 2015. Karen is an active high school student just like Clara.
It has not yet been decided if the idol unit will change their name or remain it as ClariS since it was formed from the two singer's name with hidden meaning as "clear" and "bright".
It has also been decided that the duo will show their appearances on LisAni Live-5 Music Festival to be held on January 25, 2015 at Nippon Budokan, Central Tokyo, Japan along with Kalafina (First opening theme singer for Aldnoah.Zero), KOTOKO (First opening theme singer for Shirogane no Ishi: Argevollen), ZAQ (First opening theme singer for Chuunibyou demo Koi ga Shitai!), fripside (First opening theme singer for Black Bullet), Suzuko Mimori (Love Live! School Idol Project's Umi Sonoda) and LiSA (Opening theme singer for Sword Art Online). It will be their first attendance to perform in a music festival. However, the duo composed of Clara and Alice has already made a live appearance on Roppongi nicofarre last June 24 to commemorate their second album "SECOND STORY", but only their silhouettes behind the curtain was seen. Instead, their appearances were portrayed as illustrations with Clara having slightly curly hair without bangs, Karen having a straight long hair with slightly-curled ends and half-bangs while Alice having straight long hair with bangs.
ClariS debuted with their first single, "irony," which was used as Oreimo's opening theme. Then they started making more covers and songs like Mahou Shoujo Madoka★Magica's opening theme, Connect and Nisekoi's first and second opening theme, CLICK and STEP. Alice's last contribution to the unit is their third studio album, "Party Time," that was released on June 4, 2014.
Current illustrations of ClariS (Clara and Karen):
Former ClariS illustration (Clara and Alice):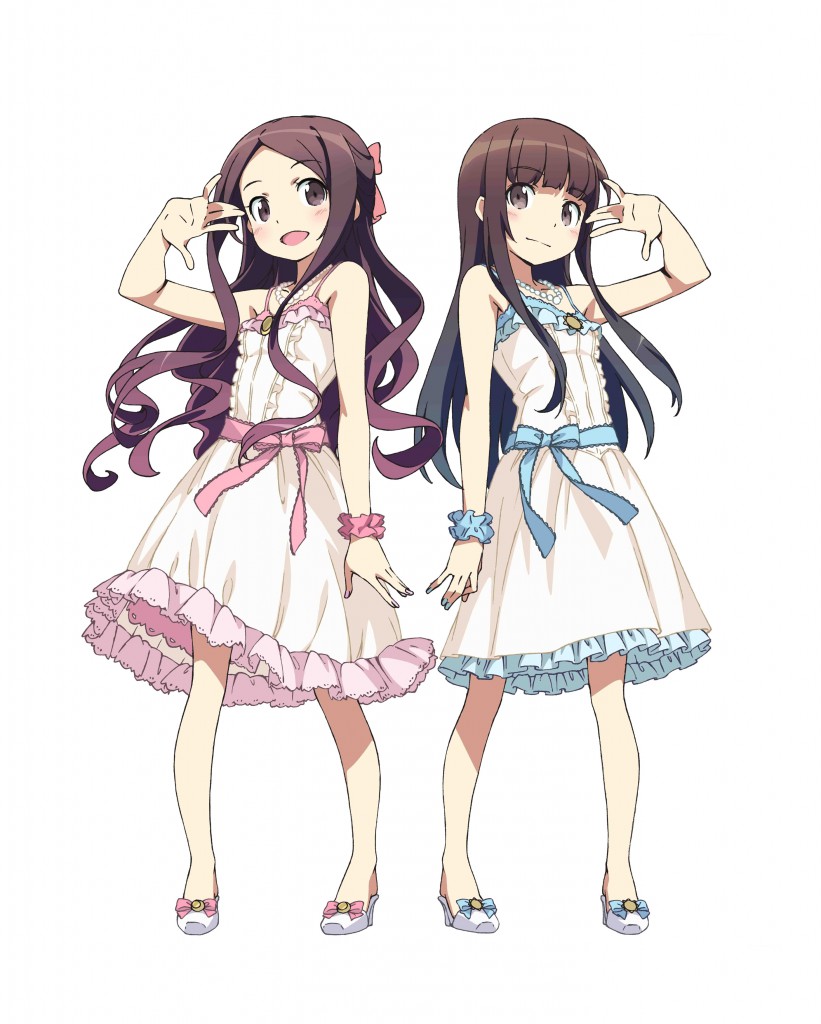 What do you think about the member change and their upcoming live appearance? Let us know in the comments section below!
Source – ClariS Official Site, LisAni Magazine
sevenpocky | Anime and Manga Enthusiast. Slice-of-life and Sports genre fanatic. Shoujo manga lover.
Oh, and I'm short and I love writing manga news.