During the "Dai-Ni-Kai 'Kan Colle' Kankanshiki" (2nd 'Kan Colle' Naval Review) event in Yokohama on Sunday, the staff revealed that the Kantai Collection franchise will receive an anime film in 2016. The event screened footage that features the Kan-musume characters Fubuki, Mutsuki, Yuudachi, Akagi and Kaga, Hiryuu Kaini and Souryuu Kaini, the four Kongou sisters (Kaini), Kitakami and Ooi, Chokai Kaini, Yubari, Mutsu and Nagato, Kako Kaini and Furutaka Kaini, Zuikaku and Shoukaku, Shimakaze, Kuma, and Ooyodo.
In addition to this, the Kantai Collection Staff's Twitter updated with a new visual: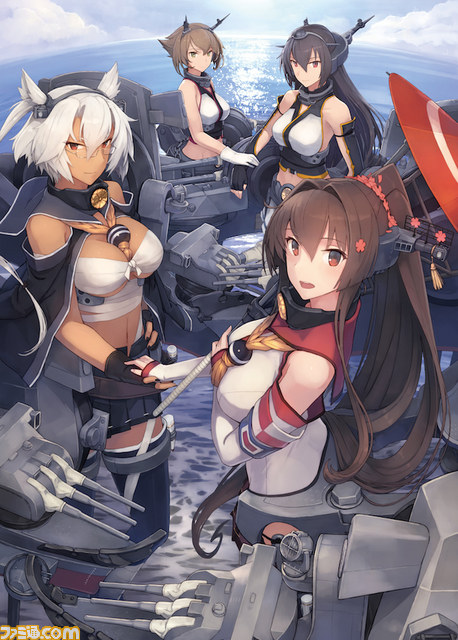 Last March it was revealed at the ending scene of the final episode of the TV anime Kantai Collection that the series will get a sequel. The announcement was made at the end of episode 12 on Tokyo MX with the text indicating "Sequel production confirmed!!".
Anime visual: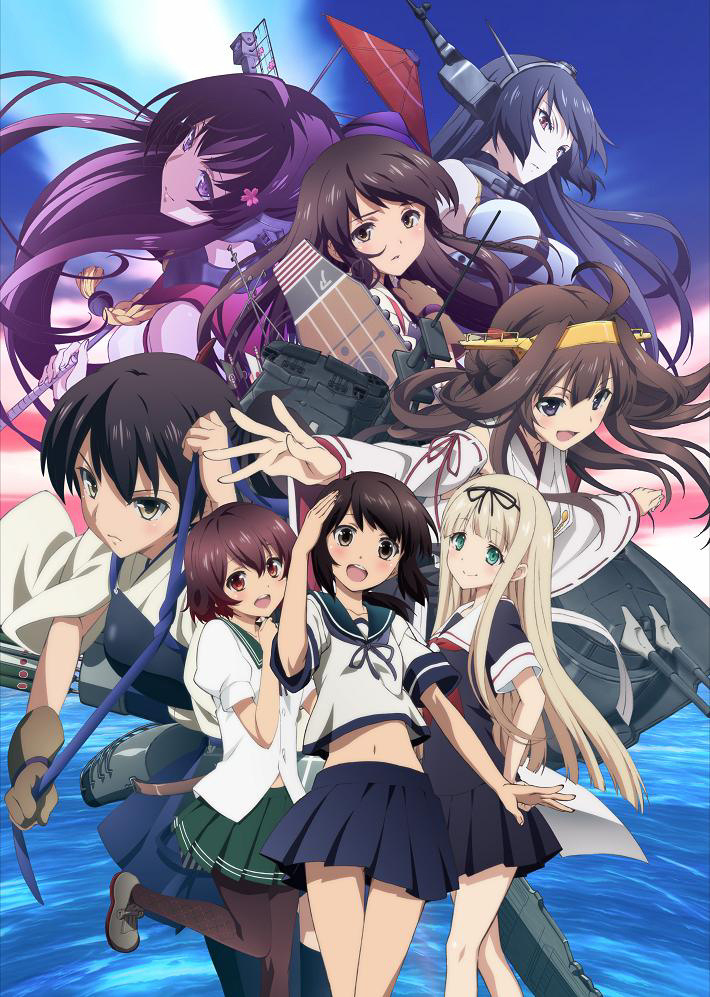 Kantai Collection is an anime adaptation of the popular online, card browser game Kantai Collection. The game launched in April last year and currently has more than 1.7 million players. The game centers around naval card battles, where naval ships are represented by "Fleet Girls". The battles are automated for the most part, where the main meat of the game being the strategy, card collecting and grinding. The game is very popular, with a slew of merchandising being released after the game's release; from table top games to manga, and light novels to this anime adaptation. A PlayStation Vita title is currently in production.
Kantai Collection anime synopsis from Haruhichan:
Set in a world where humanity has lost control of the oceans to the "deep sea fleet," the only hope to counter this threat are the Kanmusu, a group of girls who possess the spirit of Japanese warships. The story revolves around Fubuki, a destroyer who comes to the Chinjufu base to train with other Kanmusu. Watch as their stories unfold!