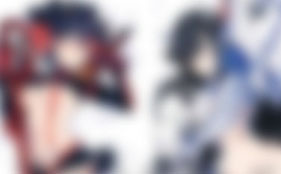 It's been announced that at this Summer's Comiket 86 doujinshi mega-event, Broccoli, a character goods market/retailer will be selling a Kill La Kill full-print t-shirt, which will be sold at Gamers after the event, there's a two side Ryuko/Satsuki dakimakura.
Dakimakura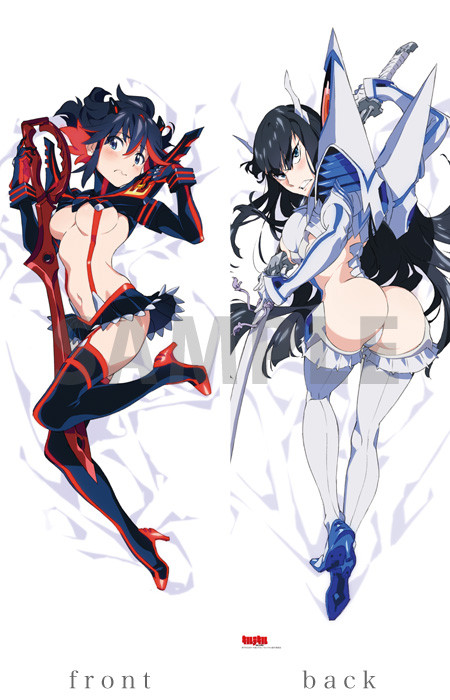 The dakimakura (9,500yen) will feature Kill La Kill's leads Matoi Ryuko on the front and Kiryuuin Satsuki on the back, both dressed in their respective Kamui. Although not as explicit as dakimakuras tend to be, they show off all the right curves and how you'd expect the two leads to respond in such lewd positions.
T-Shirt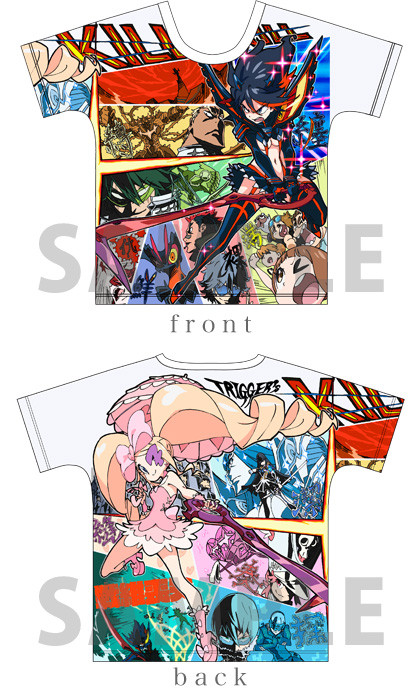 The shirt (7,500yen) has a vibrant print featuring most of the main cast of characters (such as the elite four, Ryuko, Satsuki, Mako, Nui) in manga style frames behind battle between Matoi Ryuko and Harime Nui. The print does a good job of showing off Trigger's artstyle and zaniness in Kill La Kill.