Kuroshitsuji: Book of Circus is back along with Sebastian and is animated by A-1 pictures again and will have a total of 10 episodes. Kuroshitsuji: Book of Circus is currently airing and will air throughout the summer 2014 anime season.
Kuroshitsuji: Book of Circus synopsis from Haruhichan:
The TV series will adapt the Noah's Ark Circus Arc, picking the manga story back up from the point at which they diverged. This arc immediately follows the Curry Contest Arc in the manga, which ended at episode 15 in the first season of the anime.
| | |
| --- | --- |
| Genres: Comedy, Demons, Fantasy, Shounen, Supernatural | Producers: A-1 Pictures |
| Premiere: July 10, 2014 | Airtime (GMT+9): Thursdays at 26:19 |
| Episodes: | Station: MBS |
| Join the conversation @kuroshitsuji2 or #kuroshitsuji | Promotional Videos: CM1 |
Visual: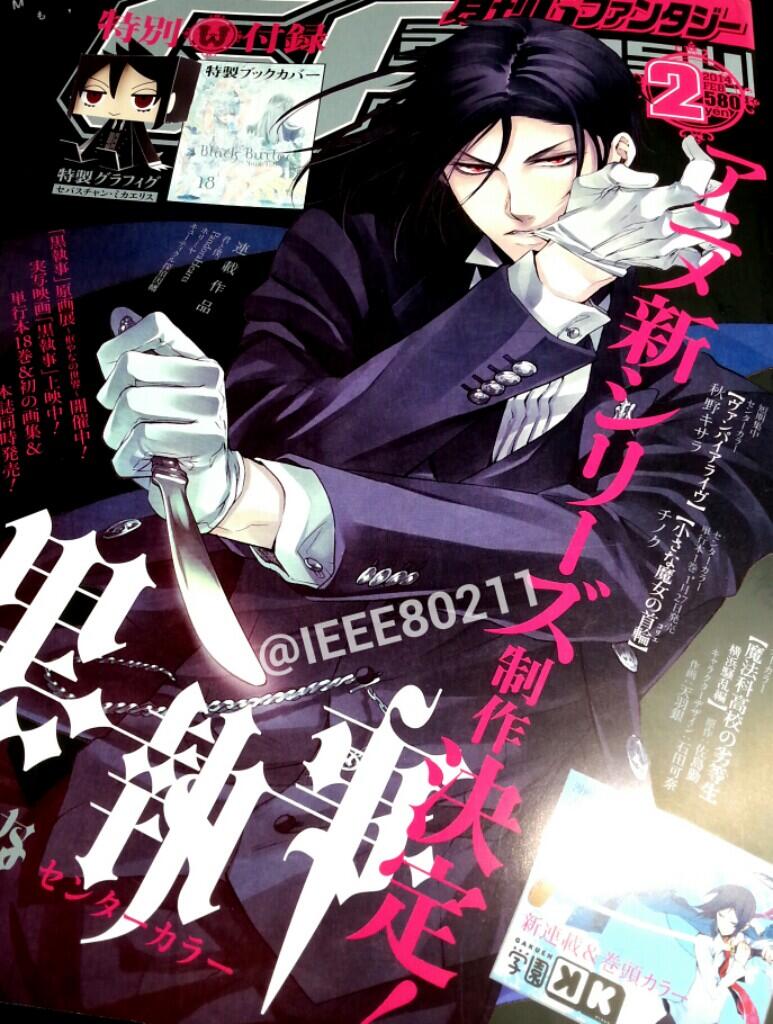 Will you watch Sebastian in action again this season?