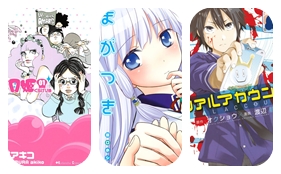 Today at the Anime Expo panel of Kodansha Comics, the North American publisher has announced acquisitions for Akiko Higashimura's Princess Jellyfish (Kuragehime) and Hoshino Taguchi's Maga-tsuki, Okujou's Real Account.
The first announcement was Akiko Higashimura's (Toukyou Tarareba Musume) romantic-comedy, gender-bender josei manga, Princess Jellyfish. The manga was published under Kodansha's Kiss magazine on October 25, 2008 and is currently on hiatus. There are currently 14 compiled manga volumes. The latest volume was released on September 12, 2014. Kodansha plans to release the first 12 volumes of the manga in 2-in-1 omnibus format starting on February 2016.
.@KodanshaUSA at #AX2015 princess jellyfish!! By akiko higashimura 2-in-1 editions w/ lg trim size pic.twitter.com/xUazLReAAL

— Deb Aoki (@debaoki) July 4, 2015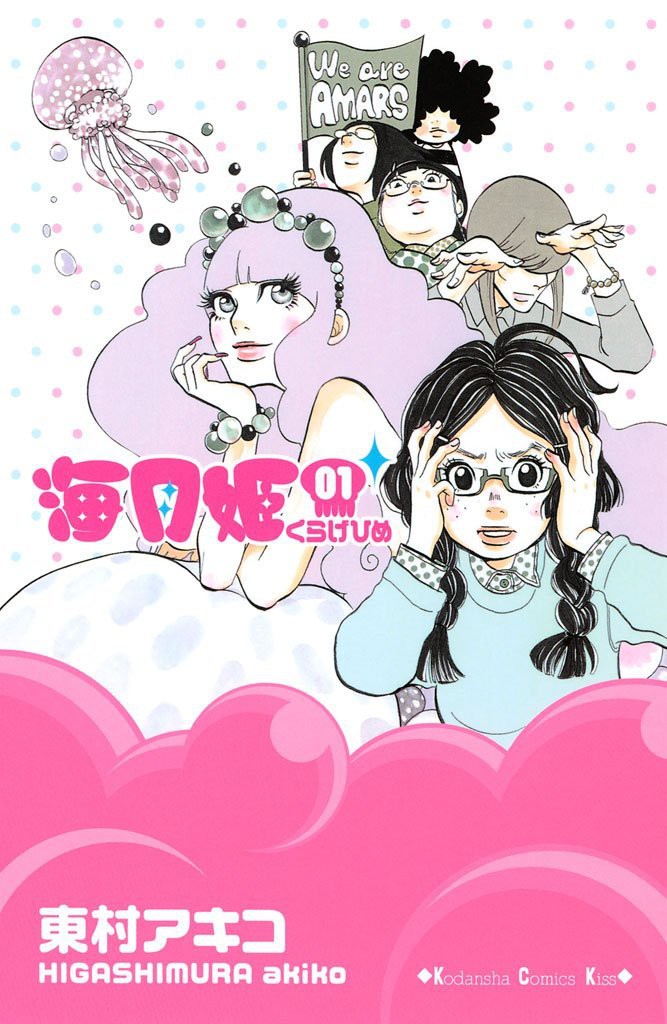 Synopsis of Princess Jellyfish from MangaUpdates:
Kuragehime follows Tsukimi Kurashita, an 18-year-old who moved from Kagoshima to Tokyo to become an illustrator. Tsukimi is a jellyfish otaku who comes to live in a shared bath and toilet, women-only apartment, Amamizukan. Other tenants include fujoshi, NEETs and others who consider fashion their natural enemy, calling themselves "Amars". One day, Tsukimi meets a fashionable and beautiful girl, Kuranosuke Koibuchi, who saves a jellyfish that is about to die at a pet shop. She later discovers that Kuranosuke is merely cross-dressing in order to evade inheritance of his father's occupation as a politician.
The second announcement was Hoshino Taguchi's harem-comedy shounen manga, Maga-tsuki. The manga was published under Kodansha's Shounen Sirius magazine on February 26, 2011. It currently has 9 compiled manga volumes. The tenth volume will be shipped on August 7, 2015. Maga-tsuki is currently licensed digitally by Crunchyroll. The first English compiled manga volume will be published on February 2016.
.@KodanshaUSA at #AX2015 Magatsuki by Hoshino Taguchi – feb 2016 pic.twitter.com/N5RXJYqOiU — Deb Aoki (@debaoki) July 4, 2015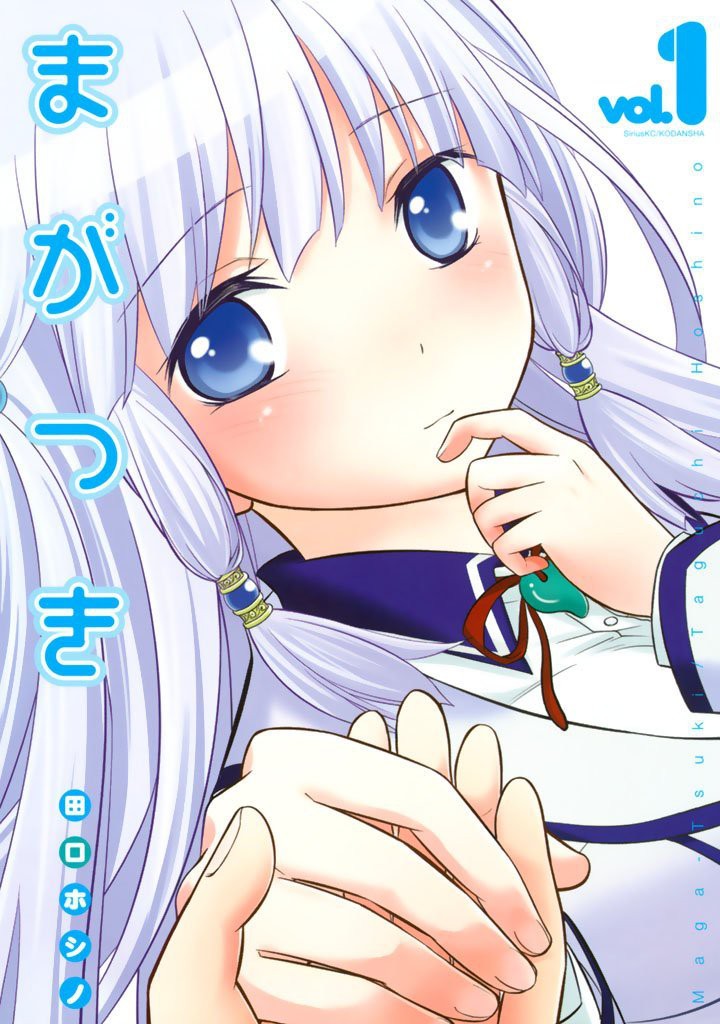 Synopsis of Maga-tsuki from MangaUpdates:
One day, Yasuke was working up the courage to confess his feelings for his childhood friend Akari. It was the perfect opportunity, since the two of them were going to eat dinner alone together at his family's shrine. Before dinner, he rushes through the daily shrine rituals and accidentally breaks a sacred mirror.

A goddess, who looks like a cute girl, curses him for it, and now he will die if he's ever separated from her. All too late, he learns that she's a goddess of misfortune, and horrible things happen around her whenever she's upset. Will he be able to get the goddess to lift the curse? And how will he ever explain this to Akari?
The final acquisition is Okujou's psychological, sci-fi manga, Real Account. It was illustrated by Shizumu Watanabe, the artist of Shishunki no Iron Maiden. The manga was printed under Kodansha's Bessatsu and Shuukan Shounen magazine since January 9, 2014. There are currently four compiled manga volumes. The fifth volume will be released on August 17, 2015. Kodansha will publish the English-translated manga on March 2016.
.@KodanshaUSA at #AX2015 – Real Account by Shimizu Watanabe "reach 0 followers and you die" March 2016 pic.twitter.com/j2rneay5wl

— Deb Aoki (@debaoki) July 4, 2015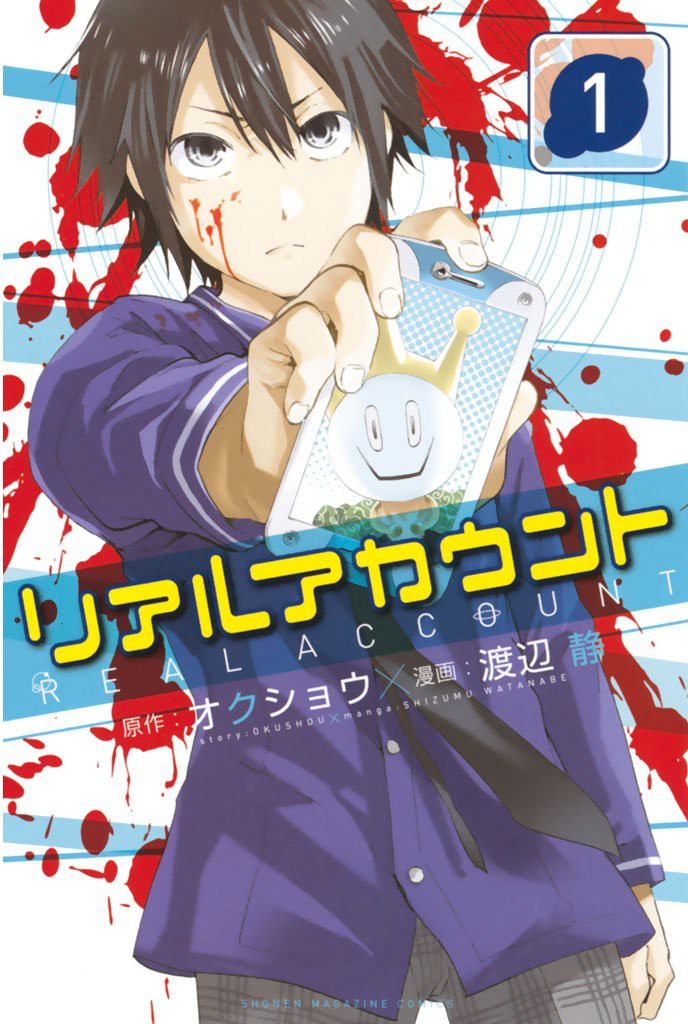 Synopsis of Real Account from MangaUpdates:
In a world driven by fictionalized friendship, courtesy of the program named "real account", the table suddenly turns, and the cybernetic world turns real! How will they survive?