The Japanese film distributor Shochiku has updated its listing for films and has revealed that the upcoming anime adaptation of Yoshitoki Ooima's Koe no Katachi (A Silent Voice) manga will release in 2016 during Fall.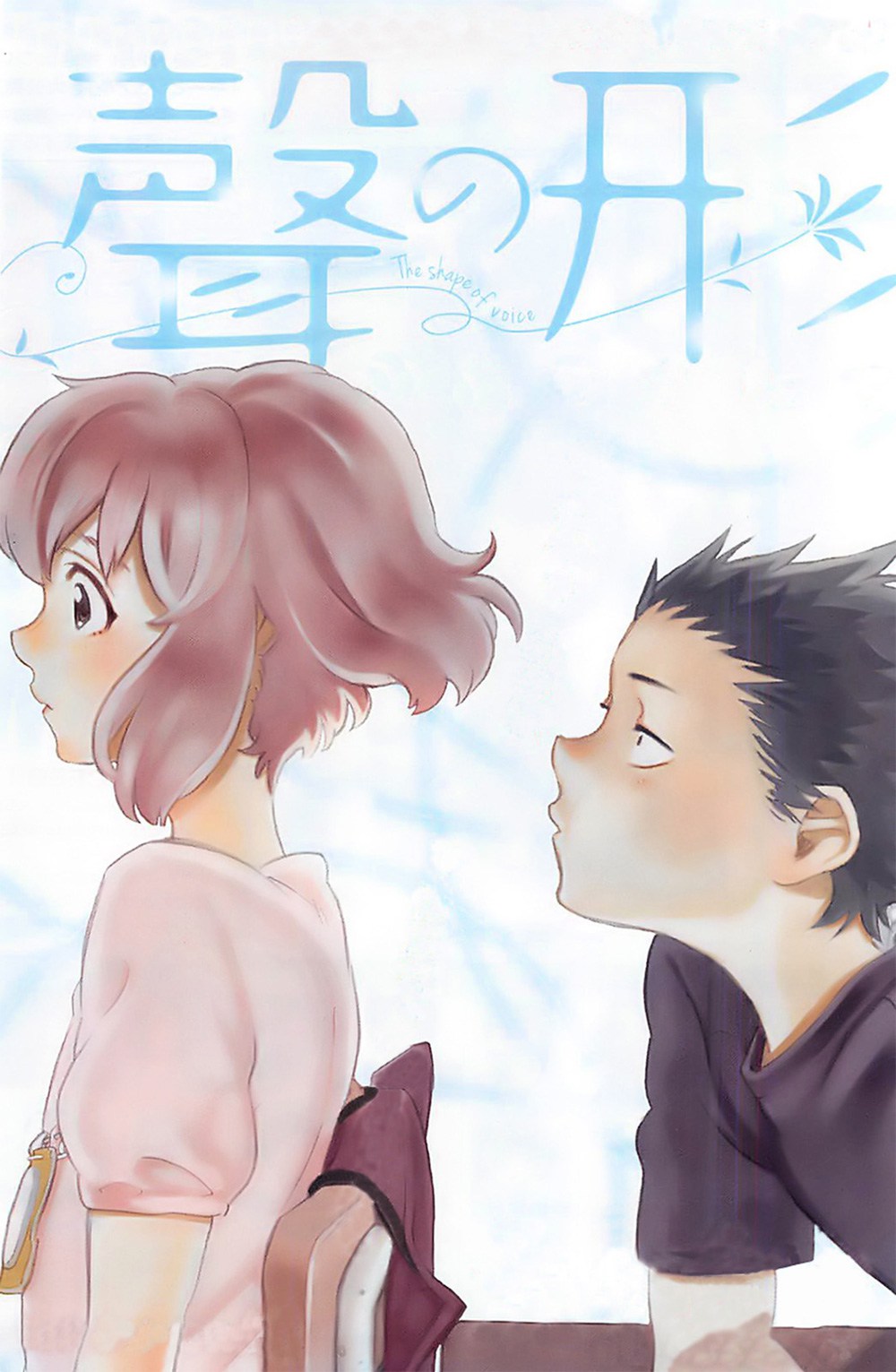 A recent issue of Kodansha's Weekly Shonen magazine has revealed that the Koe no Katachi anime film will be produced by Kyoto Animation (Hyouka, Hibike! Euphonium) and directed by Naoko Yamada (K-ON!, Tamako Market).
Koe no Katachi (A Silent Voice, The Shape of Voice) is a Japanese manga series written and illustrated by Yoshitoki Ooima.Koe no Katachi (A Silent Voice, The Shape of Voice) was originally published as a one-shot in the February 2011 issue of Bessatsu Shounen Magazine. A remake of the story began serialization in August 2013 in Weekly Shounen Magazine. The series itself ended on the 12th this month for a total of 61 chapters compiled into 7 volumes, with the last volume releasing on December 17th. Since its publication, the series has sold over 700,000 copies as of May this year.
Koe no Katachi one-shot synopsis from MAL:
A one-shot about a grade school class that accepts a girl with impaired hearing. Although this one-shot won the 80th Weekly Shounen Magazine Newbie Best Mangaka Award, the vector of the content made it difficult for publication on any manga magazine, until it was picked up, after months of legal dispute, by the February edition of Bessatsu Shounen Magazine, where it got first place despite its being a one-shot. This one-shot was recently re-published in 12th issue of the 2013 Weekly Shounen Magazine.
Koe no Katachi synopsis from Haruhichan:
Ishida Shouya bullies a deaf girl, Nishimiya Shouko, to the point that she drops out of school. As a result, he is ostracized and bullied himself with no friends to speak of and no plans for the future.

This is the story of his path to redemption.
Kyoto Animation will be producing the Koe no Katachi anime movie that is currently slated for a Fall/Autumn 2016 release. Additional information about the anime will be revealed at a later date.
You can visit the manga's website here: http://www.shonenmagazine.com/smaga/koenokatachi
Source: Anime News Network, Cinema Japan