It was revealed at the end of the theatrical screening of Ghost in the Shell creator Masamune Shirow and Excel Saga manga author Koshi Rikudo's Koukaku no Pandora: Ghost Urn (Pandora in the Crimson Shell: Ghost Urn) that their manga of the same name will be receiving a TV anime adaptation. The TV anime will premiere on January 8 on Tokyo MX and other networks.
In addition to this, the cast and theme songs were announced.
The cast is as follows:
Sanae Fuku (Risa Shirakaba from Aikatsu!) as Nene Nanakorobi
Manami Numakura (Yurika Toudou from Aikatsu!) as Clarion
Atsuko Tanaka (Motoko Kusanagi from Ghost in the Shell) as Uzal Delilah
Satsumi Matsuda (Hiroe Atago from Saki Zenkoku-hen) as Buri
Rie Murakawa (Hotaru Ichijou from Non Non Biyori) as Bunny
Marie Miyake (Aki Mikage from Gin no Saji) as Takumi Korobase
Tetsu Inada (Kurogane from Tsubasa Chronicle) as Robert Altman
Junichi Suwabe (Jae-ha from Akatsuki no Yona) as Ian Krutz
Maria Naganawa (Masako Negishi from Komori-san wa Kotowarenai!) as Amy Gilliam
The staff is as follows:
Director: Munenori Nawa (D.C.S.S. ~Da Capo Second Season~, Nogizaka Haruka no Himitsu, Kiss×sis)
Script: Tatsuya Takahashi (The [email protected] Movie: Kagayaki no Mukougawa e!, Grisaia no Kajitsu)
Character designs: Takuya Tani (Strike Witches, Persona 3 The Movie #1 Spring of Birth animation director)
Animation Studio: Studio Gokumi (Kiniro Mosaic, Saki Zenkoku-hen)
The TV anime will feature ZAQ's opening theme song "hopeness." Sanae Fuku and Manami Numakura are singing the ending theme song "LoSe±CoNtRoL" as their characters. ZAQ is writing, composing, arranging, and singing the opening theme song, and is also writing and composing the ending theme song. TECHNOBOYS PULCRAFT GREEN-FUND is arranging the ending theme song.
Manga visual: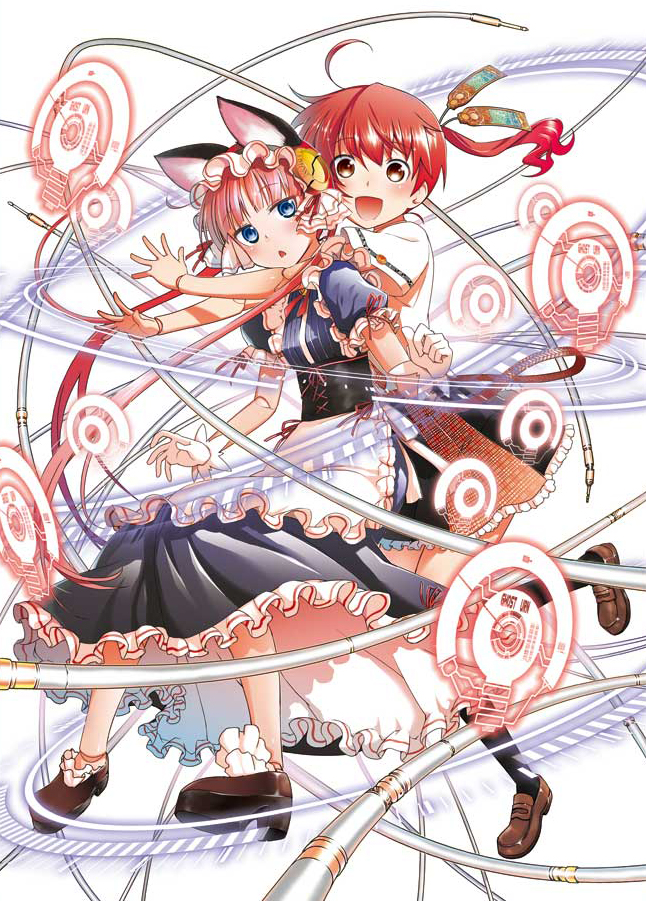 Pandora in the Crimson Shell: Ghost Urn is a Japanese manga written and illustrated by Koshi Rikudo, based on a concept by Masamune Shirow. An anime adaptation was released in theaters in 2015, later airing as a TV series starting in January 2016.
Koukaku no Pandora: Ghost Urn synopsis from MAL:
In an age when large-scale natural disasters frequently happen all over the world, when cyborgs and autonomous robots are beginning to appear on the market in technologically advanced nations, and major world powers compete for technology and resources, the divide between rich and poor grows and the future for the poor looks bleak. In this transitional stage, everyone wanders around in a self-indulgent daze and the way out isn't clear… This is the story of how two cybernetically enhanced girls meet.
Source: Ota Suke