The official website for the upcoming TV anime adaptation of Sousei no Onmyouji (Twin Star Exorcists) has revealed that the series will be animated by Studio Pierrot (Tokyo Ghoul, Naruto) and to broadcast in 2016. The first key visual of the series was also unveiled.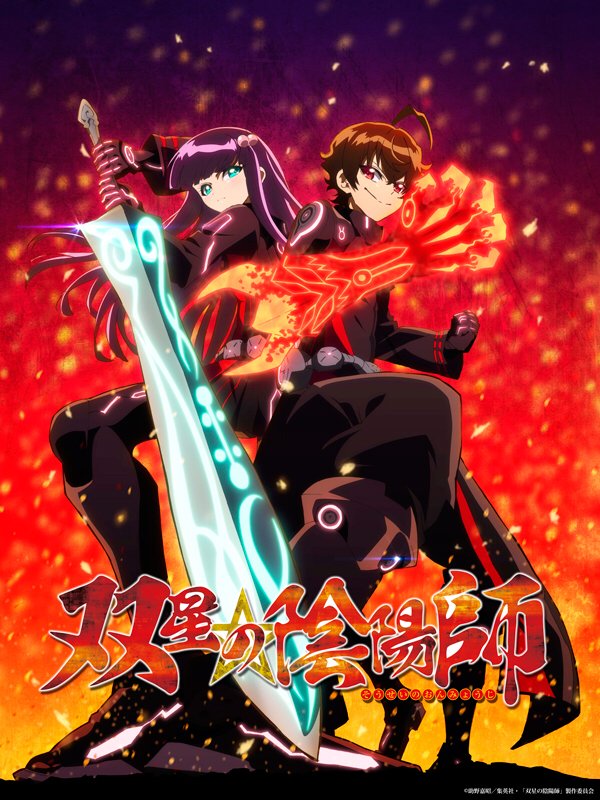 Avex Pictures will exhibit the series on December 19 and 20 at Jump Festa 2016, which will be held at Makuhari Messe in Chiba Prefecture, Japan. Fusion musical group Wagakki Band will perform the theme song of the series.
The series art and story is done by Yoshiaki Sukeno (Binbougami ga!) and currently has six volumes in print. It has been serialized by Jump SQ Magazine since November 2013.
Sousei no Onmyouji synopsis from MAL:
Rokuro is from a family of exorcists, but he'd rather be a singer, a soccer player or anything but an exorcist! He's forced to own up to his own incredible potential when new arrival Benio stirs his competitive spirit. But their rivalry gets a twist when they earn the prestigious title of "Twin Star Exorcists"—two supreme fighters fated to marry and birth the ultimate spiritual warrior!