The official website of the anime adaptation of Shoji Gatoh's light novel Amagi Brilliant Park has announced that the anime will be airing this Fall. The series will be produced by Kyoto Animation. The announcement has also revealed the first glimpse of the characters and their designs in the upcoming series.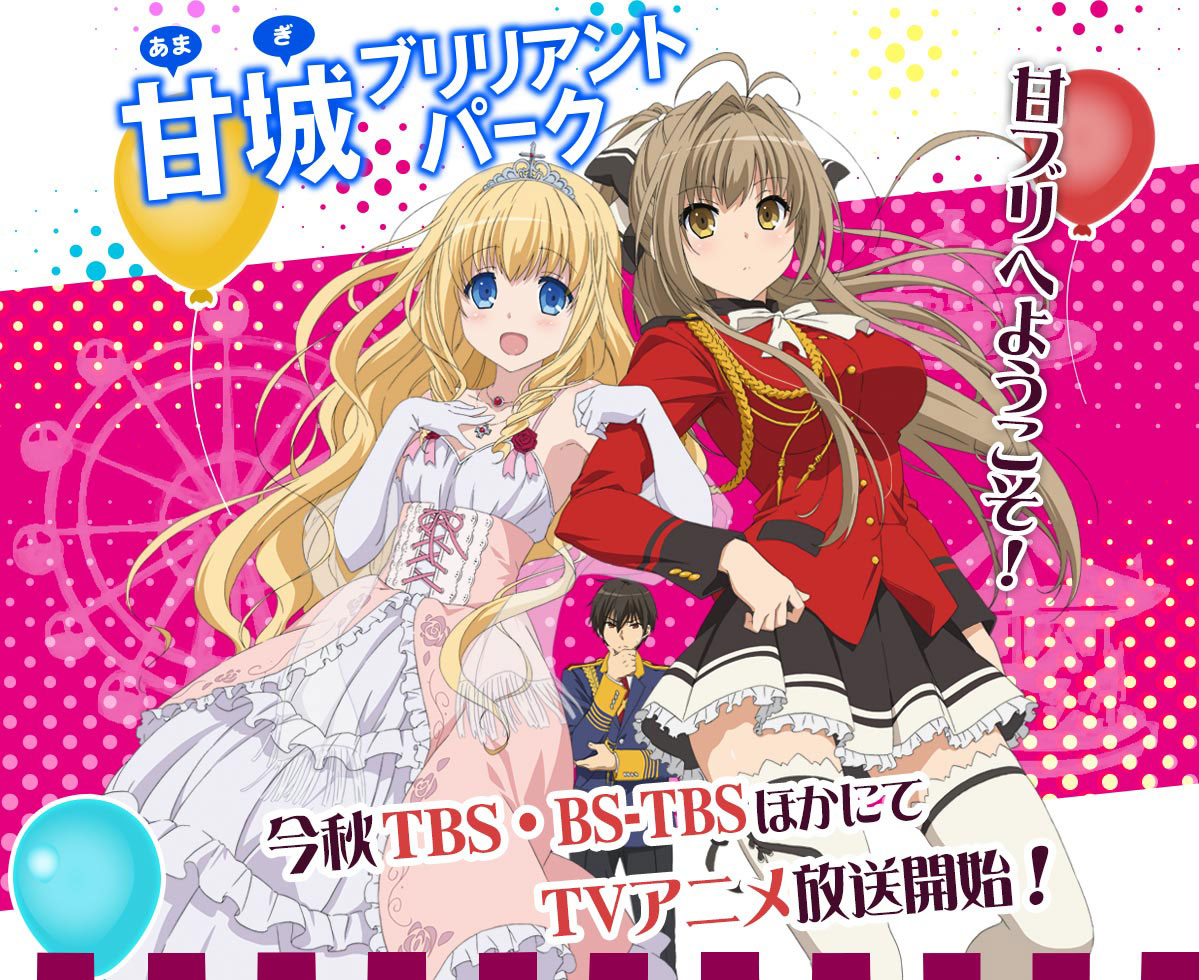 The anime adaptation of Amagi Brilliant Park will be directed by Yasuhiro Takemoto, who directed Hyouka and Full Metal Panic? Fumoffu – another anime based on Gatoh's works. Shoji Gatoh is most known for his popular light novel series Full Metal Panic!, which received an anime adaptation by Kyoto Animation and another by Gonzo. The light novels began in 1998 and ended after 23 volumes in 2011. Amagi Brilliant Park began in February 2013 and currently has 3 volumes released. The light novels are illustrated by Yuka Nakajima, who did the character designs for the 2012 anime Papa no Iukoto wo Kikinasai! (Listen to Me, Girls. I Am Your Father!). In addition to the light novel, Gatoh is also producing the manga adaptation of the series, which started earlier this year.
Here is a synopsis of the series from Haruhichan:
The "slapstick drama" begins with Seiya Kanie, a high school boy who is invited on a date in an amusement park by a mysterious beautiful transfer student named Isuzu Sento. He is introduced to Ratifa, a "real" princess and the park's manager, and is asked to be the acting manager of this "disappointing amusement park in the Tokyo suburbs."
The Amagi Brilliant Park anime, animated by Kyoto Animation, will be coming out in the Fall 2014 season of anime.
For more information, check out the anime's official site: http://www.tbs.co.jp/anime/amaburi/