The official website for the anime adaptation of Koutarou Kosugi's Futsuu no Joshikousei ga [LocoDol] Yattemita. manga began streaming a 30-second commercial for the upcoming second OVA project, which is a Christmas special. The anime special will air on Christmas Eve before it ships on home video.
The special will air on TBS late at night on December 24, and then will air on CS-TBS Channel 2 on December 25 at 1:30 a.m., and then on BS-TBS on December 26 at 1:30 a.m. Miku Itou (who plays Nanako) and Sachika Misawa (Yukari) will perform a new opening theme. The staff will announce the artist for the new ending theme at a later date.
The staff will also host an "all-nighter" event at Cinemart Shinjuku in Tokyo on December 24, which will show select episodes and the OVA. Miku Itou and Sachika Misawa will attend the event.
In related news, Nanako Usami and Yukari Kohinata have gotten festive in the latest poster of the series revealed in the January 2016 issue of NyanType. This issue of NyanType can be purchased here and you can view the posters that came in this issue here.
Synopsis of Futsuu no Joshikousei ga [Locodol] Yatte Mita. from Haruhichan:
In the town of Nagarekawa, Nanako Usami, an ordinary high school girl, is approached by her uncle to become a local idol or "Locodol," partnering with upperclassman Yukari Kohinata to form the idol unit, Nagarekawa Girls. As the girls use their talent to promote Nagarekawa and their businesses, they are joined by Yui Mikoze, who acts as the local mascot, and Mirai Nazukari, who serves as Yui's substitute.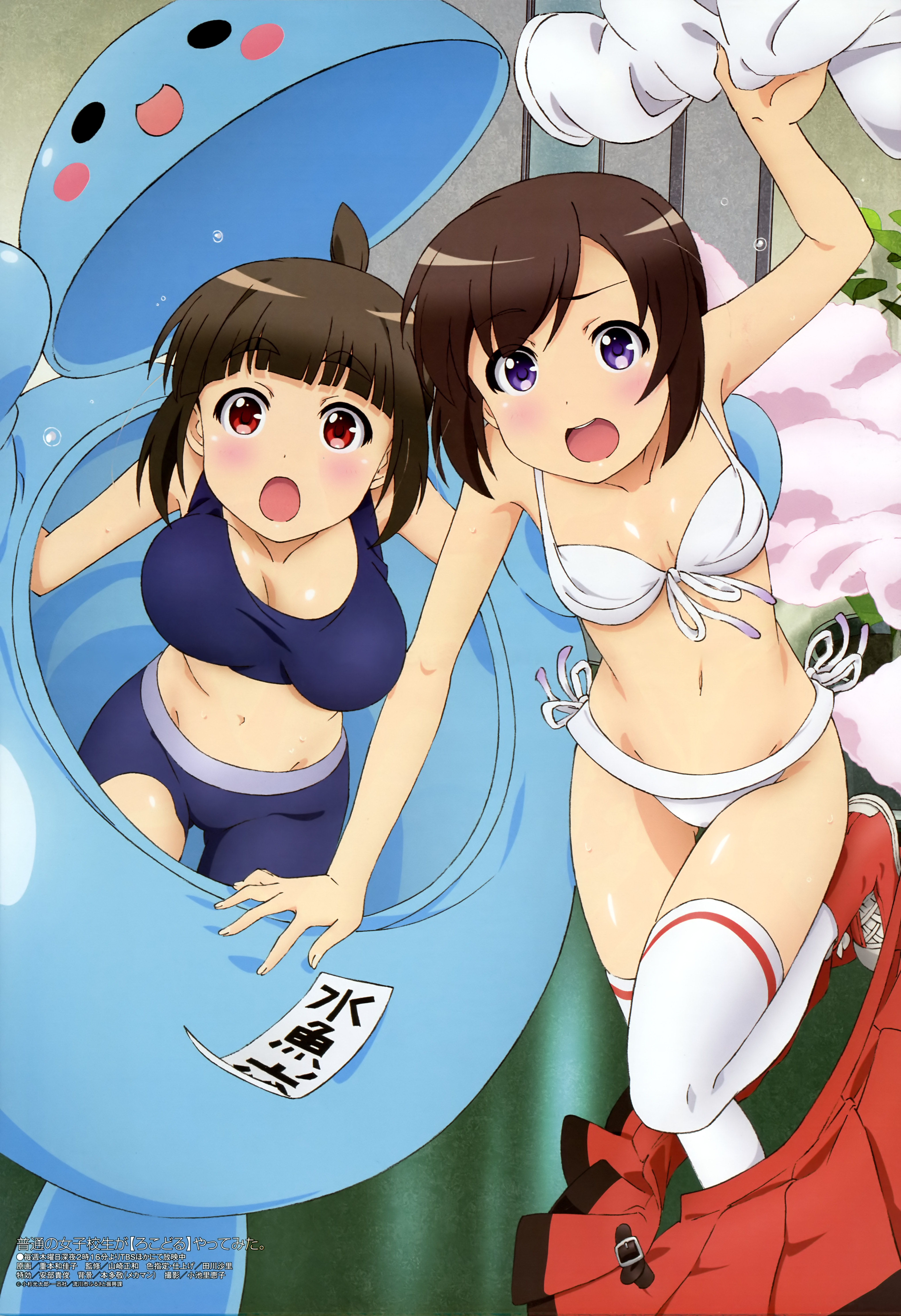 Locodol, short for Futsuu no Joshikousei ga [Locodol] Yatte Mita., is a Japanese four-panel comedy manga series written and illustrated by Kotaro Kosugi. It made its first appearance in Ichijinsha's Manga 4-Koma Palette magazine with the October 2011 issue. An anime television series adaptation by Feel aired between July and September 2014.
Source: Locodol official website