The official website for the Code Geass: Akito the Exiled series began streaming a new trailer for the fifth and final episode of the series on Friday. The episode will open in Japan in 36 theaters in Japan on February 6, after being delayed from its original fall 2015 release window. The trailer previews the episode's story.
In addition to this, the website also unveiled a new visual for the episode. The tagline reads, "To live in this world, I'll keep on fighting."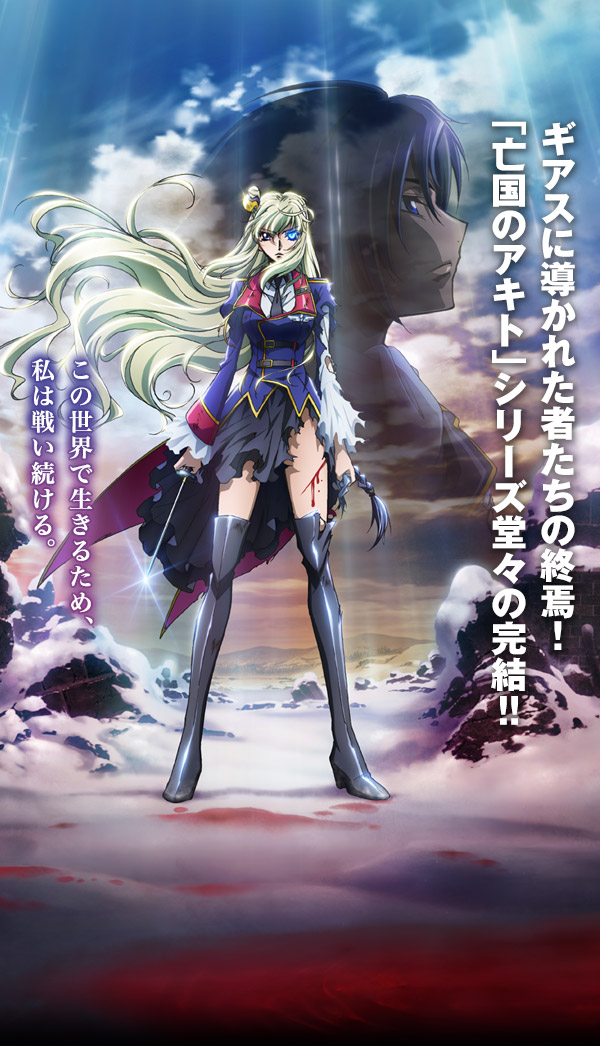 Code Geass: Akito the Exiled is a theatrical OVA. It was officially announced in the bonus materials of Code Geass: The Miraculous Birthday. The new theatrical OVA is directed by Kazuki Akane (of Vision of Escaflowne and Noein: Mou Hitori no Kimi e fame) and once again features original character designs by CLAMP. It is a side-story that occurs between seasons one and two of Code Geass.
Source: ANN