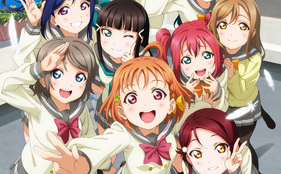 The official website of the Love Live! Sunshine!! television anime streamed a promotional video for the anime on Wednesday, which introduces the main characters that form the group Aqours. The new anime project is scheduled for July.
The site also unveiled a new visual for the anime, new visuals for the characters, and additional staff members.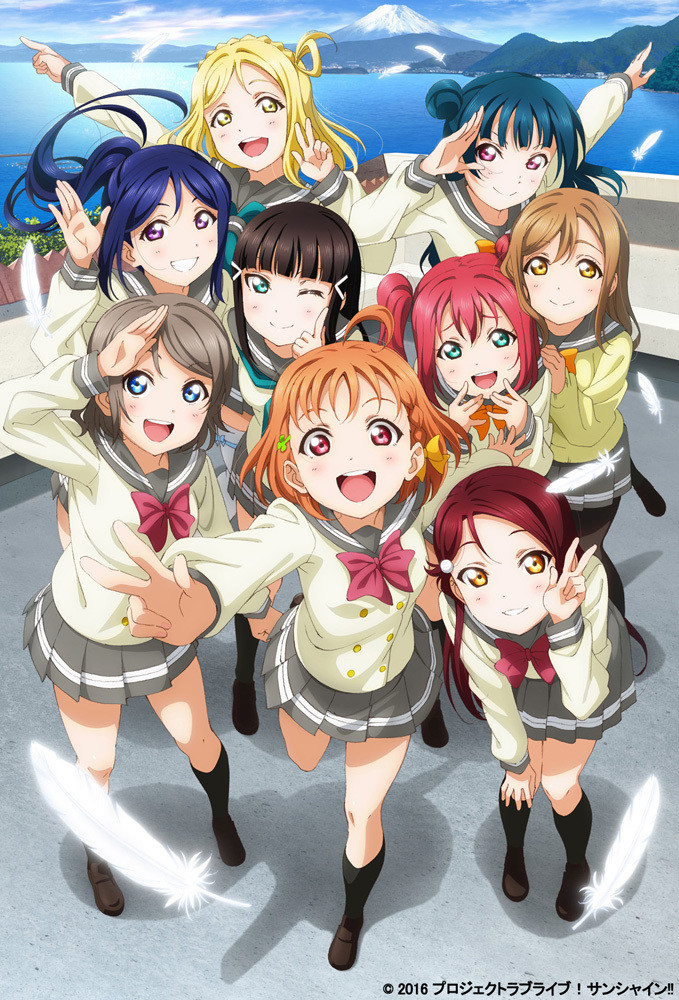 The anime's main staff includes:
Love Live! Sunshine!!'s characters, including their cast:
In addition to this, new character designs for the upcoming Love Live! Sunshine!! anime project have recently been revealed. The new character designs with their cast members and names include:
Visual:
Love Live! School Idol Project is an original anime produced by Sunrise studios that aired in January 2013. The conception of the anime project started in 2010 by Dengeki G's Magazine. The editors wanted the project to be heavily influenced by fans, such as the costumes, hairstyles and names. Throughout this process, a manga of the project simply called Love Live! began in early 2012 by Sakurako Kimino and Arumi Tokita. The next part in the project was the anime series, followed by this app and an OVA. The second season of Love Live! School Idol Project aired last year and an anime film will be released this Summer.
Love Live! Sunshine!! was first announced in February 2015. The project's key phrases are "Reader Participation," "Inspired by μ's," and "Seaside Town Setting." The group's name, Aqours, was chosen by fans by popular vote after Dengeki G's Magazine readers submitted possible names. After readers and fans cast 23,789 votes between June 1-11 last year, Aqours won with 4,644 votes.
The group already has singles out, here is just one of them!
Source: Anime News Network