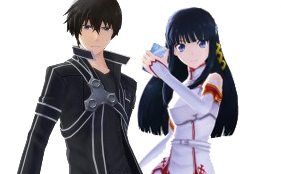 Japanese gaming news website Dengeki Online announced on Friday that the upcoming Mahouka Koukou no Rettousei PS Vita game entitled Mahouka Koukou no Rettousei: Out Of Order, will receive a crossover promotion with Sword Art Online: Hollow Fragment featuring 2 bonus costumes selectable in-game. Both are produced by Bandai Namco Games.
In this collaboration, Kirito's "Black Swordsman" outfit from Sword Art Online can be worn as an alternate costume for Tatsuya Shiba, while Asuna's "Knights of the Blood" outfit can be chosen for Miyuki Shiba.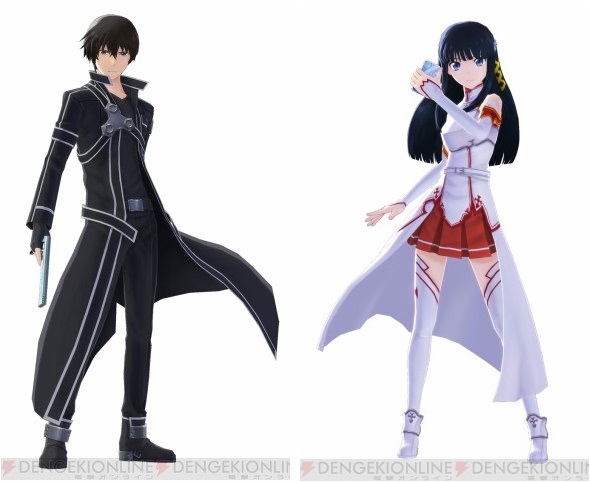 The game will be released in Japan on December 25, 2014 after a delay, originally set to be released 4 days from now. A regular copy of the game will be retailed for 6,140 yen (about$61 USD), while the special edition will be priced at 9,980 yen (about $100 USD). Directing the story of Mahouka Koukou no Rettousei: Out Of Order is Tsutomu Satou, author of Mahouka's light novel series.
Tatsuya and Miyuki Shiba wearing their bonus costumes in-game: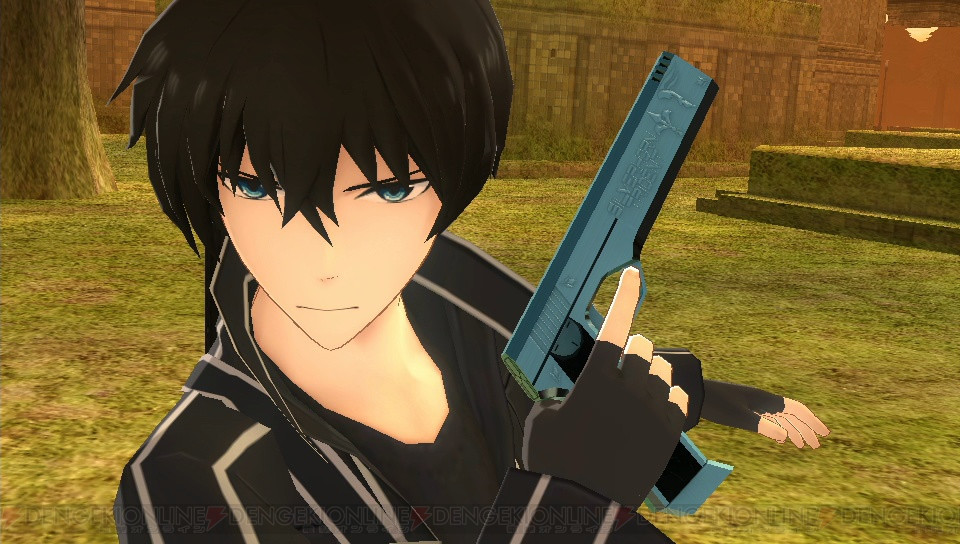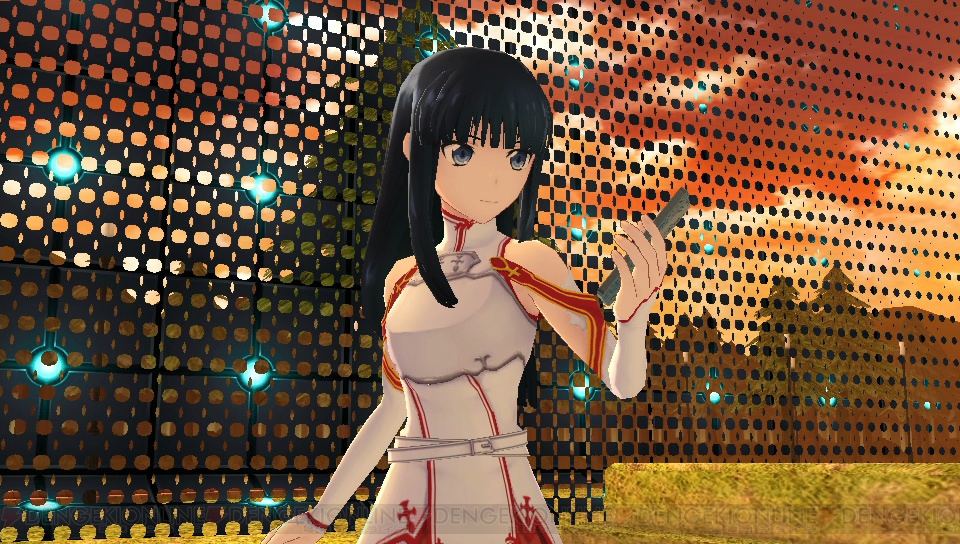 Promotional Video:
Mahouka Koukou no Rettousei is a Japanese light novel series written by Tsutomu Sato, with illustrations by Kana Ishida. ASCII Media Works has published 14 novels under their Dengeki Bunko imprint since July 2011. There have been five manga adaptations published by ASCII Media Works and Square Enix. An anime television series adaptation by Madhouse began airing April 5, 2014. As well as the upcoming PS Vita game Mahouka Koukou no Rettousei: Out Of Order, a mobile game titled Mahouka Koukou no Rettousei: School Magicus Battle were both announced at Dengeki Game Festival 2014 on March 16, 2014.
Mahouka Koukou no Rettousei synopsis from Haruhichan:
Magic—A century has passed since this concept has been recognized as a formal technology instead of the product of the occult or folklore.

The season is spring and it is time for a brand new school year.
At the National Magic University First Affiliate High School, A.K.A Magic High School, students are divided into two distinct groups according to their academic performances. The "Bloom," who demonstrate the highest grades and are enrolled in the "First Course," and the "Weed," who have a poor academic record and are enrolled in the "Second Course."

This spring, a very peculiar brother and sister enroll as new students.

The brother is an under achiever with some deficiencies and enrolls as a "Weed," while his younger sister is an honor student, who enrolls as a "Bloom."

The brother, with a somewhat philosophical expression, and the younger sister who holds feelings a little stronger than sibling love for him…

Ever since these two have entered through the gates of this prestigious school, the calm campus was beginning to change…
Casual blogger of Haruhichan. Nice to meet you!