The first theatrical trailer has been released for Makoto Shinkai's (5 Centimeters Per Second, The Garden of Words) upcoming Kimi no Na wa. (your name.) anime film and has revealed that the film will open in Japanese theatres on August 26.
The first 90 second theatrical trailer has been released revealing the film's release date. In addition, it also previews the "Zen Zen Zense" performed by the Japanese rock band Radwimps. The band will be composing over 20 songs for Kimi no Na wa., however they will not be composing the main theme song.
In addition to this, the official website recently revealed a new visual: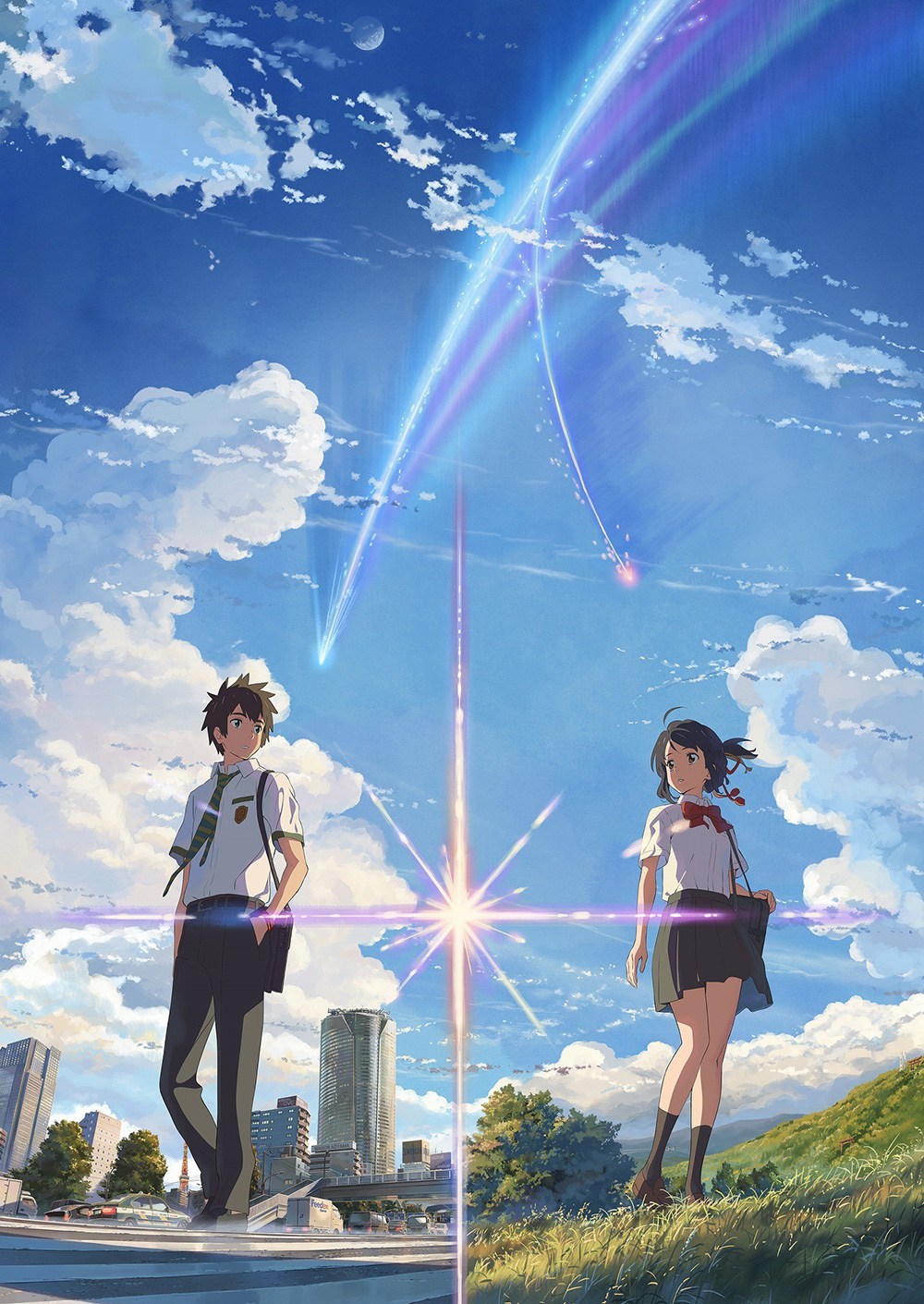 In addition to this, two new images have been revealed for film's two main characters. The revealed cast so far includes:
Ryunosuke Kamiki (Kenji Koiso from Summer Wars) will voice Taki Tachibana
Mone Kamishiraishi (Kanade Ooe from Chihayafuru Live Action Films) is voicing as Mitsuha Miyamizu
The production staff of the anime movie consists of:
Director and Series Composer: Makoto Shinkai (5 Centimeters Per Second, The Garden of Words)
Animation Director: Masashi Ando (Spirited Away, Paprika)
Animation Studio: CoMix Wave Inc. (Children Who Chase Lost Voices, Hana to Alice Satsujin Jiken)
Here is the first teaser trailer:
Kimi no Na wa. visual:
The anime's website has also released a few images showcasing the gorgeous background art:
Kimi no Na wa. synopsis from MAL:
The story is set one month after a comet has fallen for the first time in a thousand years in Japan. Mitsuba, a high school girl living in the countryside, wants to live in the city because she is tired of life in the country. Then, there's Taki. He's a high school student living in Tokyo with his friends while working as a part-timer at an Italian restaurant. He also has a strong interest in fine arts involving architecture. One day, Mitsuba dreams of herself as a young man. On the other hand, Taki also has a dream where he is a female student attending high school in the countryside. What's the secret behind their dreams?
Kimi no Na wa. will be releasing in Japanese theatres in August 2016. Additional information about the new film will be revealed later in the film's production.
Visit the anime's website here: http://kiminona.com/
And for more updates follow: @shinkai_works