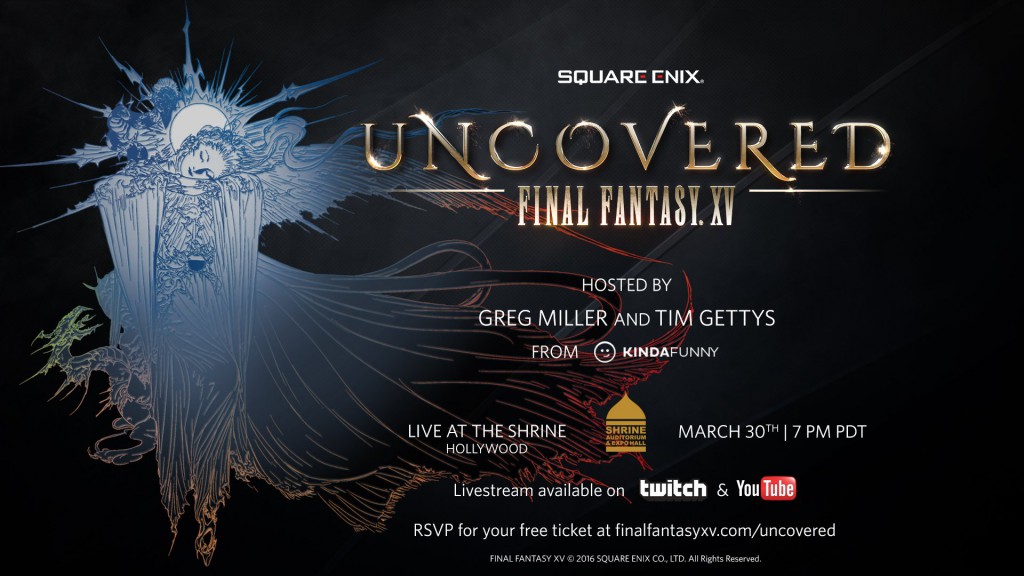 During Square Enix's Active Time Report Vol. 7.0 live stream, the Japanese publisher revealed that the release date, price, and additional information regarding Final Fantasy XV will be discussed on March 30th. Dubbed "Uncovered: Final Fantasy XV," the event will be hosted by internet personalities Greg Miller and Tim Gettys of Kinda Funny at the Shrine Auditorium in Los Angeles, California.
Although the event will be live-streamed on Twitch and YouTube, anyone in the Los Angeles area can reserve a free ticket to watch Square Enix spill the beans live and in-person at finalfantasyxv.com/uncovered. An official link to where the event will be streamed has not be disclosed, unfortunately, so keep an eye out by following @SquareEnixUSA on Twitter!
In regards to the release date, producer Hajime Tabata reassured those who have been waiting eagerly for Final Fantasy XV that the team would not release so much information, only to say that the game would be released in 2017. Thus, he promises that the official release date will be within 2016. After ten years of waiting, it appears as if what we once thought was impossible will undoubtedly be made possible: we will be able to play Final Fantasy XV, in its entirety, this year. Yes, you heard right. This year. 2016.
Feel free to check out the gorgeous gameplay trailer revealed during the broadcast, as well, featuring an overhauled UI and new character, the Dragoon of Niflheim, Aranea Highwind.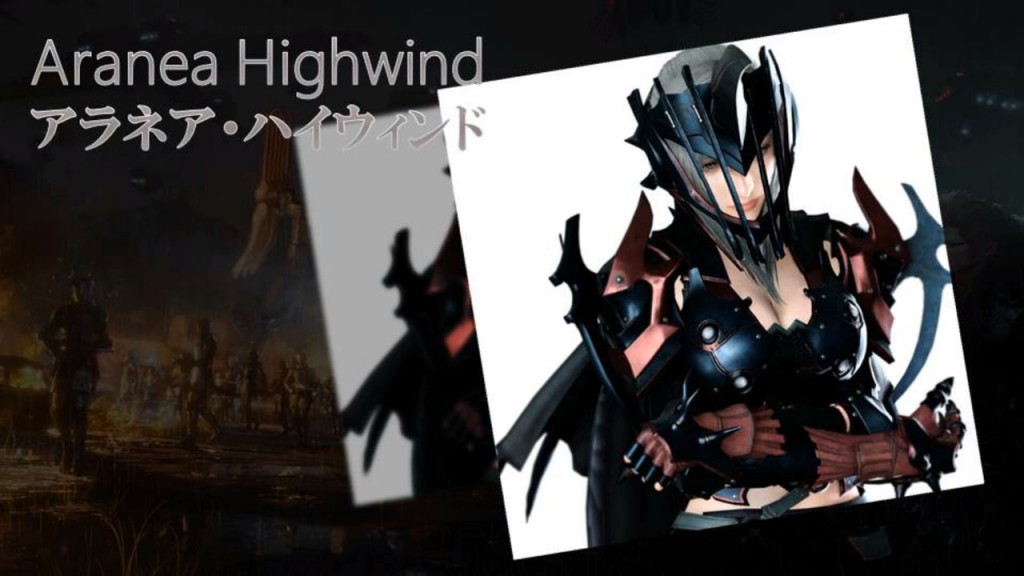 Source: Gematsu