The multimedia studio Nitroplus, who is behind the well-known voluptuous beauty Super Sonico as well as visual novels, has opened an official Twitter account on Friday for a "New Gen Urobuchi Project." The account is titled "TBF_PR."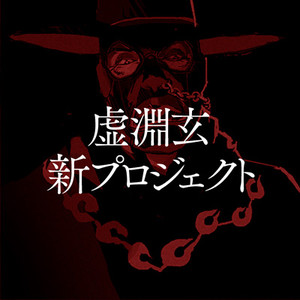 The company plans to have an exhibition and promotional video for this project at Wonder Festival 2016 event in Chiba, Japan on February 7.
"虚淵玄"新プロジェクト公式Twitterアカウント(@TBF_PR )です。プロジェクトに関する最新情報等をお届けしていきます。ハッシュタグは「#TBF_P 」。よろしくお願いいたします! pic.twitter.com/1xWz5FvVtS

— サンダーボルトファンタジープロジェクト (@TBF_PR) January 15, 2016
Urobuchi is a fabled story weaver and character creator. His works stay with us even after they end. His resume is outstanding, and his name should inspire excitement in anyone's eyes. From the dark mysteries of Saya no Uta to the misleading Puella Magi Madoka Magica, we really don't know what to expect, but we can certainly expect to be entertained, gripped, and seething with excitement from head to jittery toe.
Urobuchi served as head writer for the Puella Magi Madoka Magica, Gargantia on the Verdurous Planet, and Psycho-Pass television anime, as well as the Expelled from Paradise anime film. He also wrote the original Fate/Zero novel prequel to Type-Moon's Fate/stay night and the original concept for Aldnoah.Zero. Before delving into anime, Urobuchi wrote scripts for Nitroplus game titles such as Kikokugai: The Cyber Slayer and Saya no Uta.
Source: Anime News Network