At this year's Japan Amusement Expo, SEGA finally revealed pictures, screenshots, gameplay and the cabinet of their upcoming arcade game based on the popular browser game and anime, Kantai Collection. Kantai Collection started as a popular free-to-play browser game by Kadokawa Games in 2013, featuring playable characters based on Japanese World War II warships. In 2015, the anime adaption known as KanColle was released, following the protagonist, the destroyer ship, Fubuki.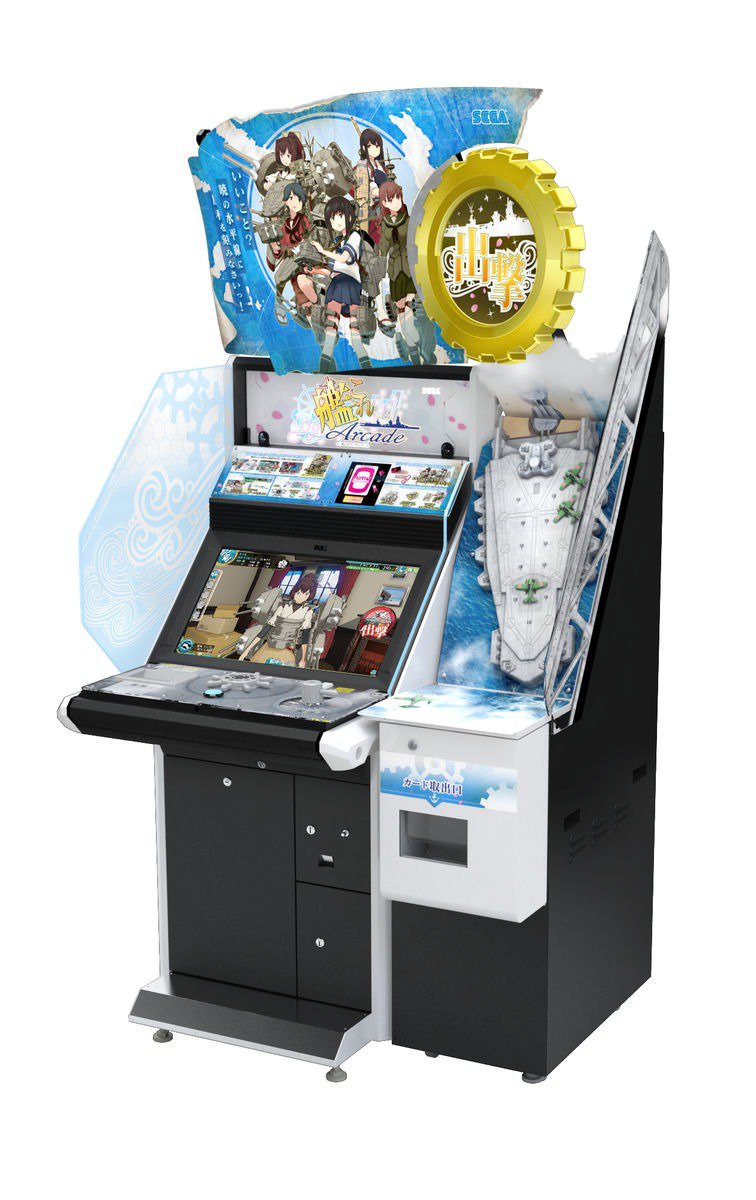 SEGA AM2's arcade game includes a controller based on the player's choice ship's wheel and features 3-dimensional models. To keep the arcade game true to the original, it includes the feature of a port to check their ship's status and recourses. Cards are used as a primary recourse for combat and gameplay in the original, however SEGA plans to develop the game into a full-on action genre arcade experience.
Earlier in the year, SEGA released posters featuring their 3-dimensional models of the characters in Chiba, Japan, the Makuhari Messe. At Club SEGA in Akihabara, Tokyo, SEGA held tests for the arcade game in late January. The game is set to release in the summer of 2015.
Source – Animenewsnetwork, Segabits, SegaNerds