It has been revealed on the cover of the latest and 15th volume of Gakuto Mikumo and Manyako's Strike the Blood light novel series, that a new series of OVAs are in production.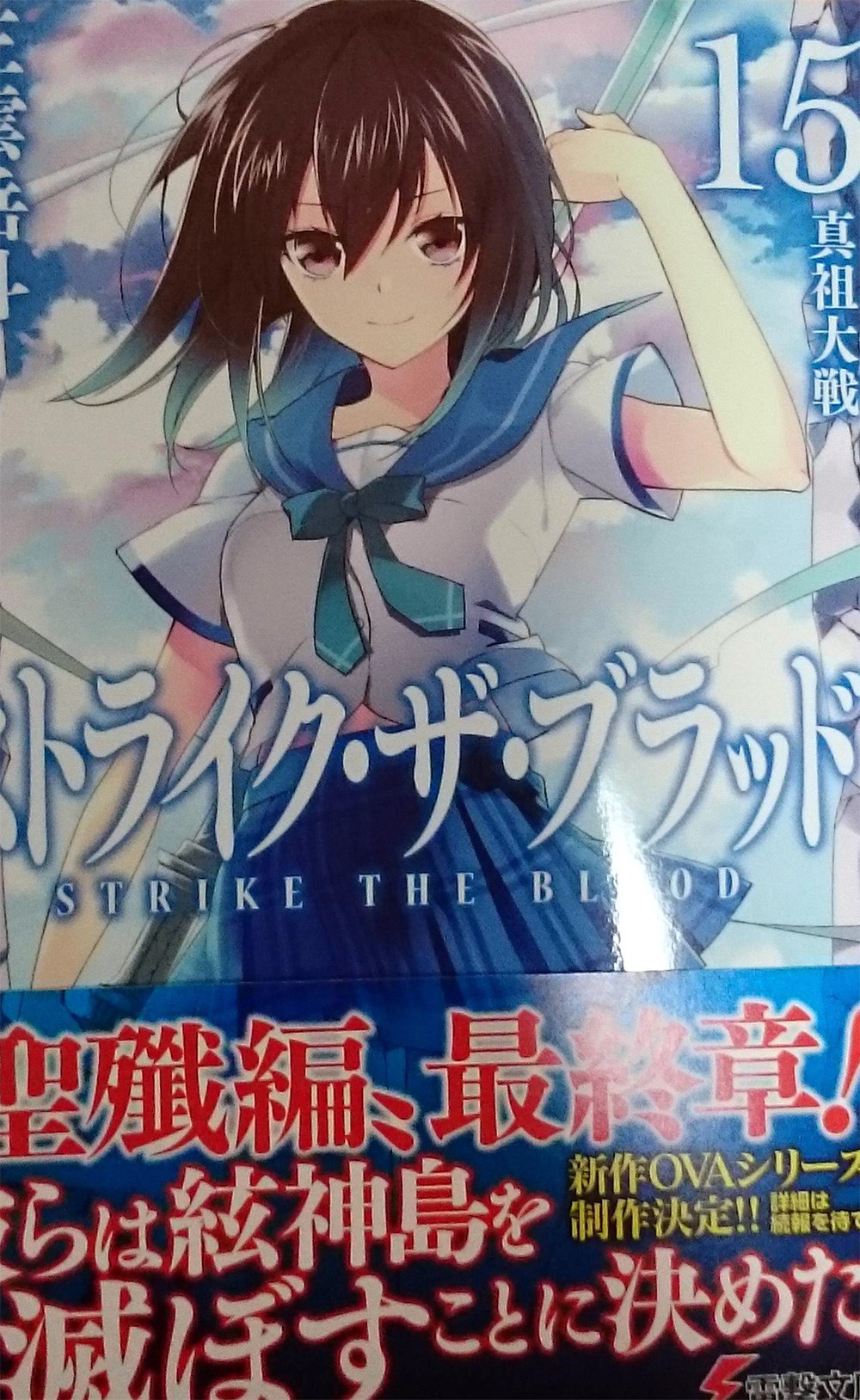 The newly announced OVA series will be the second set of OVAs, following the Fall/Autumn 2013 anime adaptation. The first OVA series consists of 2 OVA episodes that were released in late 2015.
The main cast of the Strike the Blood TV anime and 2015 OVAs includes:
Yoshimasa Hosoya (Junpei Hyuuga in Kuroko's Basketball) voicing as Kojou Akatsuki
Risa Taneda (Mirai Kuriyama in Kyoukai no Kanata) who voices Yukina Himeragi
Rina Hidaka (Airi Kashii in Ro-Kyu-Bu!) as Nagisa Akatsuki
Ryota Osaka (Haruto Tokishima in Kakumeiki Valvrave) voiced Motoki Yaze
Asami Seto (Chihaya Ayase from Chihayafuru) as Asagi Aiba
Hisako Kanemoto (Ami Mizuno/Sailor Mercury in Sailor Moon Crystal) who voiced Natsuki Minamiya
Yuka Iguchi (Mako Reizei in Girls und Panzer) voicing as Astarte
Kenta Miyake (Mohammed Avdol from JoJo's Bizarre Adventure: Stardust Crusaders) voiced the role of Rudolf Eustach
The anime's production staff includes:
Chief Director: Takao Sano (Chitose Get You!!)
Director: Hideyo Yamamoto (The Prince of Tennis II)
Series Composer: Hiroyuki Yoshino (Guilty Crown, Accel World)
Anime Character Designer: Keiichi Sano (Absolute Duo, Kamisama no Memochou)
Sound Director: Jin Aketagawa (Aldnoah.Zero, anohana)
Music Composer: Assumed Sounds (Debut Anime Role)
Animation Studio: Silver Link (Non Non Biyori, Kokoro Connect)
Strike the Blood is a supernatural, action, ecchi light novel series written by Gakuto Mikumo and illustrated by Manyako. The series began in mid 2011 being published under ASCII Media Works' Dengeki Bunko imprint. To date, a total of 15 volumes have been released. A manga adaptation of the series began in 2012 from Tate serializing in Dengeki Daioh magazine. A TV anime adaptation was produced in the Fall/Autumn 2013 anime season that ran for 24 episodes. It was produced by Silver Link (Non Non Biyori, Kokoro Connect) and directed by Hideyo Yamamoto (The Prince of Tennis II). Two OVAs were also produced and released in late 2015.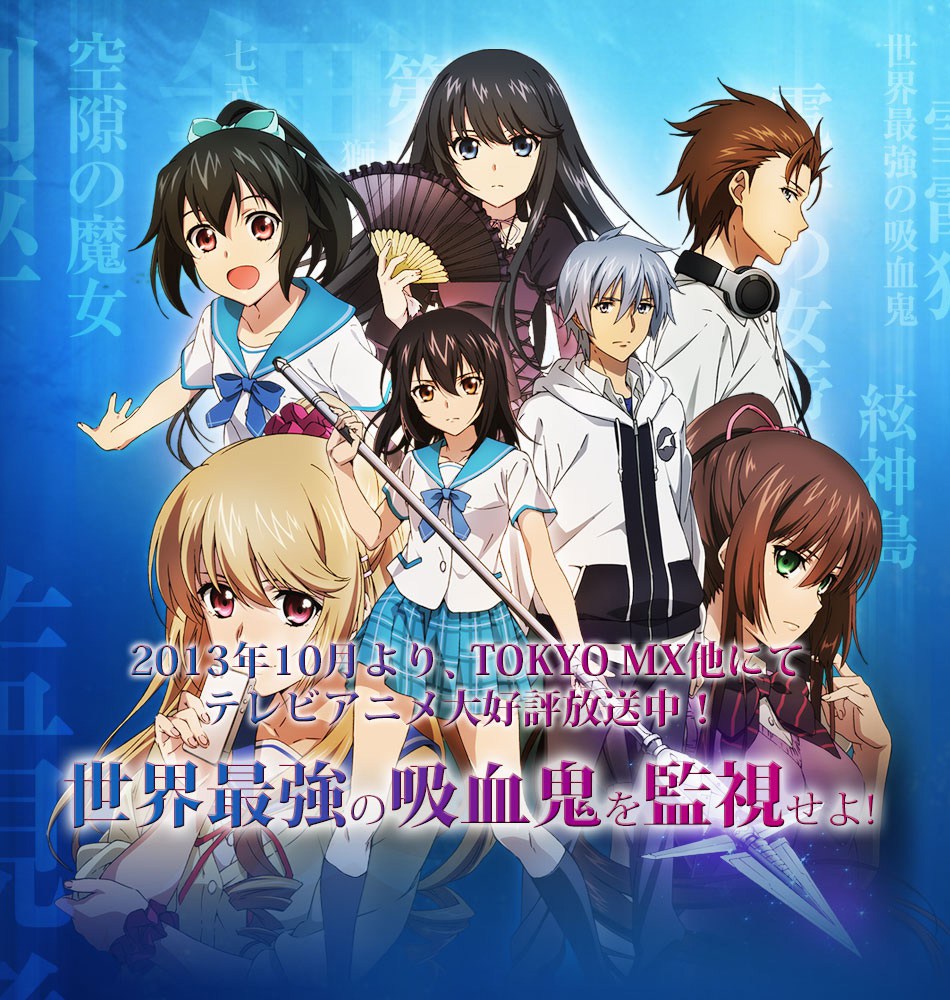 A brand new OVA series based on Strike the Blood has been green lit. Further information about the new anime releases will be revealed later in the year.
You can visit the anime's website here: http://www.strike-the-blood.com/
And follow the series on Twitter: @stb_anime