KOEI Tecmo Games' Team Ninja development studio began streaming a walk through video on Saturday for their Ni-Oh "dark-warring-states action RPG." Having previously been screened behind closed doors at a presentation at Tokyo Game Show last September, this is the first time it's being revealed to audiences worldwide.
We can see that you can wield a variety of different weapons as well as customize your character's armor. In fact, you can hold several weapons at once to chose from during battle. It also seems like once you kill enough enemies you can unlock a limit breaker of sorts that makes your character stronger and attack with fire on their blade. Don't even get me started on the cool bosses. We're excited to dig into this fascinating samurai/fantasy world that is Ni-Oh.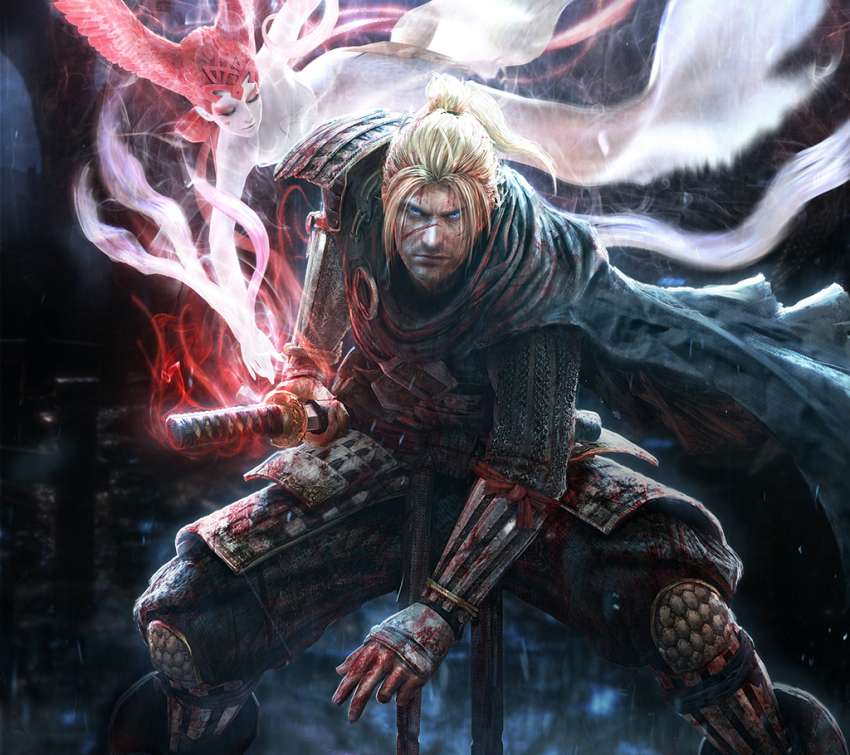 Team Ninja, the brains behind series such as Dead or Alive and Dissidia Final Fantasy arcade, is developing the game. KOEI Tecmo Games announced Ni-Oh with a teaser trailer in September. The company then revealed that they will release the game in the West in December.
KOEI Tecmo Games will release Ni-Oh exclusively on the PlayStation 4 in 2016.
The game follows William, a blond-haired, blue-eyed samurai who arrived in Japan during the Age of Warring States, when the land was shrouded with supernatural entities.
KOEI Tecmo Games' general producer Kou Shibusawa is working on the game. Before it merged with Tecmo, KOEI had previously announced the game, then Romanized as Ni-Oh, as a PlayStation 3 release in 2004. At the time, it was based on concepts from the late acclaimed film director Akira Kurosawa (The Seven Samurai, Rashomon, Ran).
Source: Anime News Network