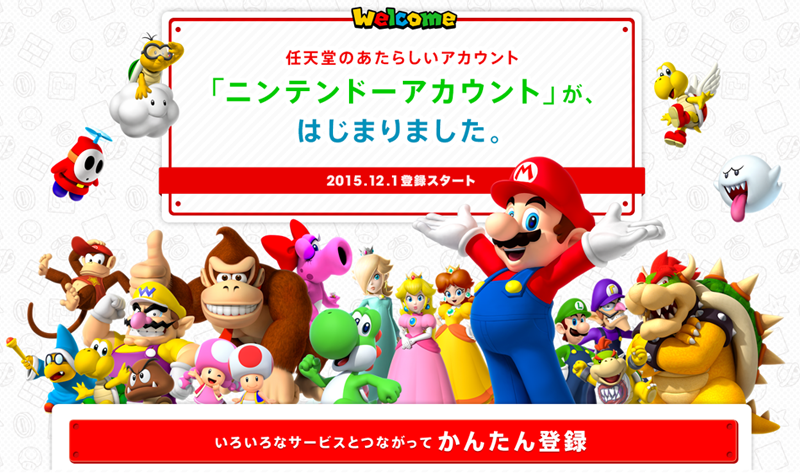 Throughout 2015, Nintendo slowly, but surely, closed their Club Nintendo service, an online membership program which allowed those who purchased games on Nintendo's platform to submit codes to earn points in exchange for physical – and sometimes, digital – goodies. It wasn't until September 30th that the service was completely shut down, begging the question Nintendo left avid Club Nintendo users: what's next?
Back in October, it was revealed that Nintendo would launch a new membership program called Nintendo Account. The idea behind this new venture is to integrate both smartphones and dedicate game systems into one cohesive service where users can purchase games, much like the eShop on 3DS/Wii U, and have those titles automatically download to the respective systems.
Now, Nintendo has begun its launch for the Nintendo Account service in Japan. Thankfully for those not yet convinced on either the 3DS or Wii U, you can still register for an account with your PC or smartphone. Additionally, you can register with social media outlets such as Facebook, Twitter, Google+, and even your Nintendo Network ID.
Miitomo, Nintendo and DeNA's first joint undertaking centered on social interaction, and the ability to collect points in exchange for "original merchandise" and discounts – by both purchasing software and playing games – won't be due out in March 2016. There has been no word, yet, on when this service will make its way to the West.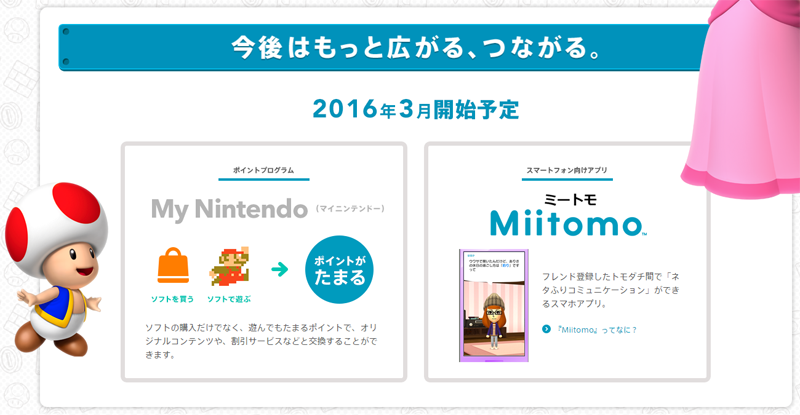 Source: Gematsu