The official site of a new original anime titled Shirobako has been launched. It will be aired during the fall 2014 anime season. It is a collaboration of the director Tsutomu Mizushima (Another, Girls und Panzer, Witch Craft Works, Plastic Nee-san) and the studio P.A.Works. More information will be announced during Comiket 86 doujinshi mega-event.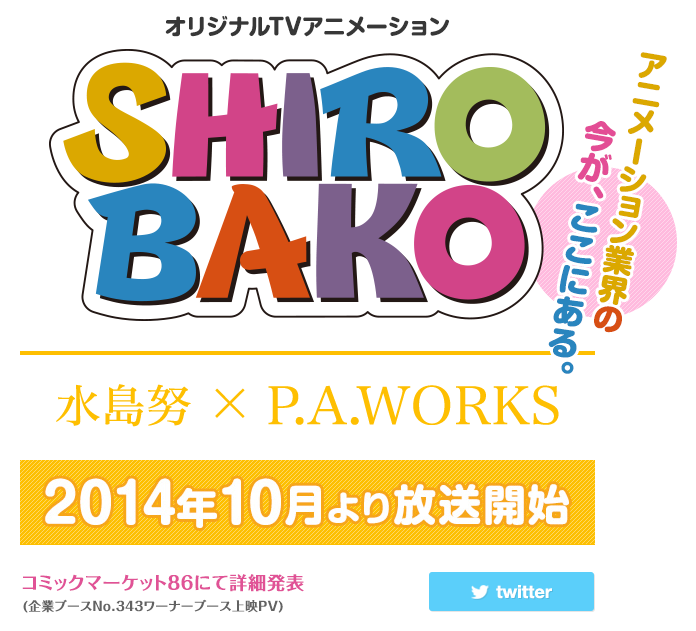 Official site: http://shirobako-anime.com/
Official Twitter: @shirobako_anime
Shirobako synopsis from Haruhichan:
Five girls chase their dreams. The story revolves around the everyday troubles and hardships that occur when working in the anime industry, and the results and conflicts that happen day-to-day among the group of girls.
Source: Nekonotemo