The official website for the anime adaptation of Iwaki Hitoshi's 1990 manga Parasyte has revealed that an advanced screening event for the last 24th episode will be held at Cinemart Shinjuku Screen 1 in Tokyo on March 24, one day before the TV broadcasting.
The director of the anime, Kenichi Shimizu, character designer Tadashi Hiramatsu, Yuko Tachikawa's voice actress Kiyono Yasuno, and Akiho Suzuki's Rena Maeda are also scheduled to join for a talk show. Yuko and Akiho are classmates of the protagonist Shinichi Izumi. The 3,000 yen ($24.8) will go on sale on March 14.
In addition to this, a new promotional video for the original soundtrack was streamed last February:
Parasyte is a science fiction horror manga series written and illustrated by Hitoshi Iwaaki, and published in Kodansha's Afternoon magazine from 1988 to 1995. The manga was published in North America by first Tokyopop, then Del Rey, and finally Kodansha Comics USA. The manga is being adapted into two live-action films in Japan in 2014 and 2015. An anime television series adaptation is currently airing.
Here is a synopsis of the series from Haruhichan:
They arrive in silence and darkness. They descend from the skies. They have a hunger for human flesh. They are everywhere. They are parasites, alien creatures who must invade–and take control of–a human host to survive. And once they have infected their victims, they can assume any deadly form they choose: monsters with giant teeth, winged demons, creatures with blades for hands. But most have chosen to conceal their lethal purpose behind ordinary human faces. So no one knows their secret–except an ordinary high school student. Shin is battling for control of his own body against an alien parasite, but can he find a way to warn humanity of the horrors to come?
The first set of character designs for the anime's main cast released late last month. Here is the first key visual of the anime: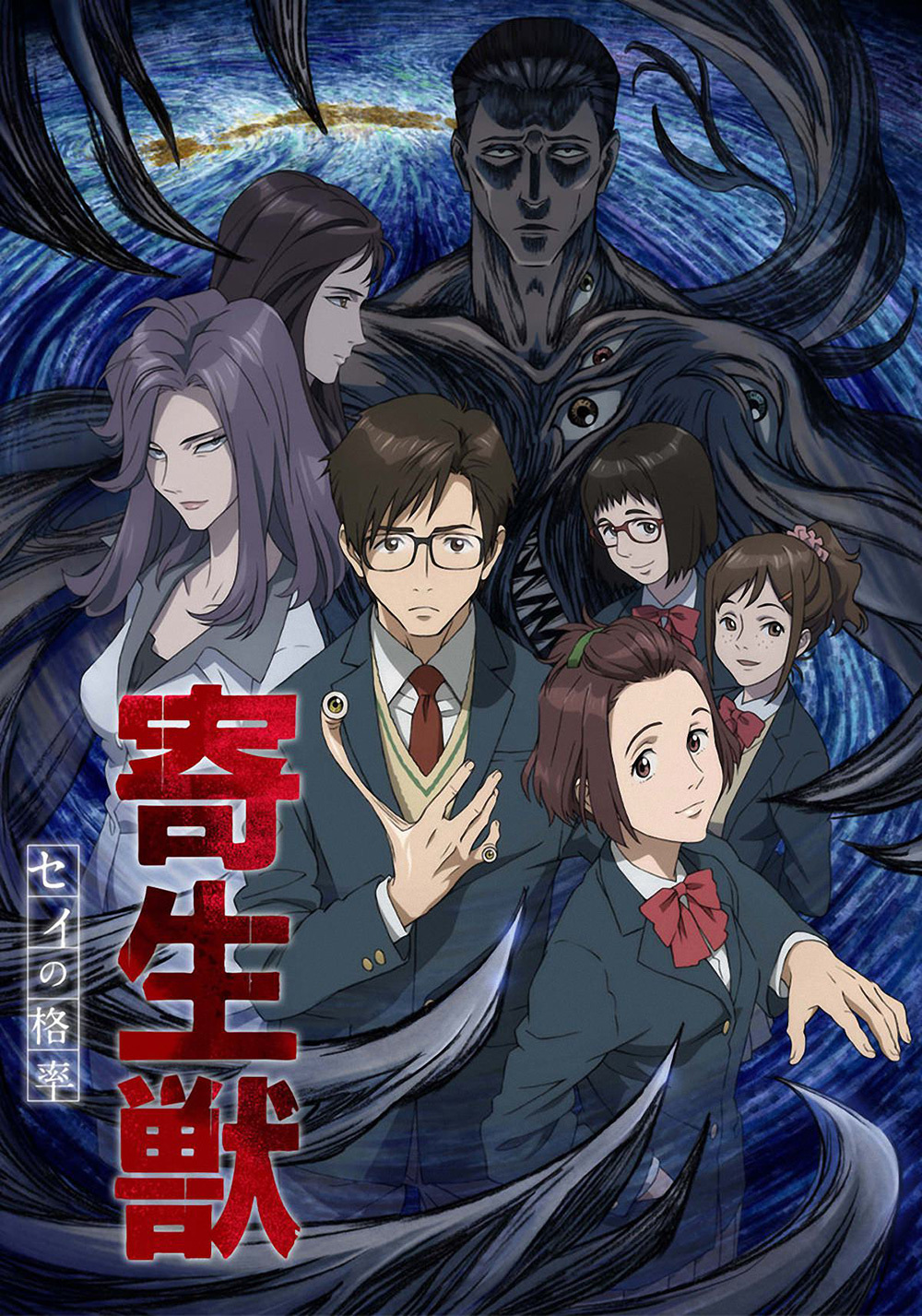 You can visit the anime's website here: http://www.ntv.co.jp/kiseiju/
And follow their Twitter here: @kiseiju_anime
Source: Crunchyroll