Rail Wars! is a new anime which is airing during the summer 2014 anime season and is based on Takumi Toyoda and Vania600′s novel: Rail Wars! Nihon Kokuyuu Tetsudou Kouantai.
The first episode was streamed today on niconico, it will start airing on July 4. You can watch it the first episode of Rail Wars! here.
Rail Wars! synopsis from Haruhichan.
The "dream railway paradise entertainment" story is set in a parallel world where Japan did not privatize its national railways. Naohito Takayama is an ordinary high school boy who dreams of a comfortable future working for the top-rated Japanese National Railways. He is assigned as a trainee in the Railways Security Force full of odd characters such as Sakurai, a troublemaker who hates men. On top of that, an extremist group called "RJ" plots to privatize the Japanese National Railways.
| | |
| --- | --- |
| Genres: Action | Producers: Passione |
| Premiere: July 3, 2014 | Airtime (GMT+9): Thursdays at 25:46 |
| Episodes: | Station: TBS |
| Join the conversation @rw_anime or #rw_anime | Promotional Videos: PV1.1, PV2 |
Visuals: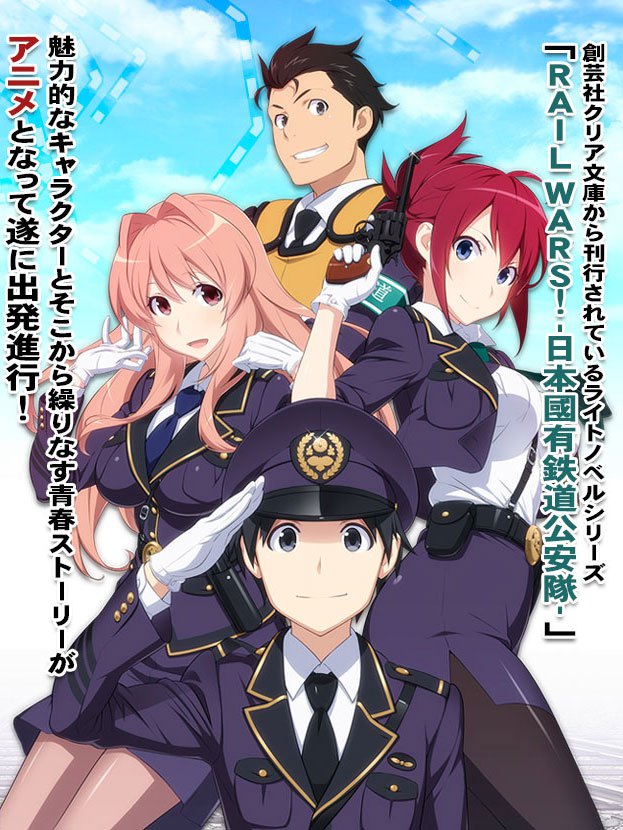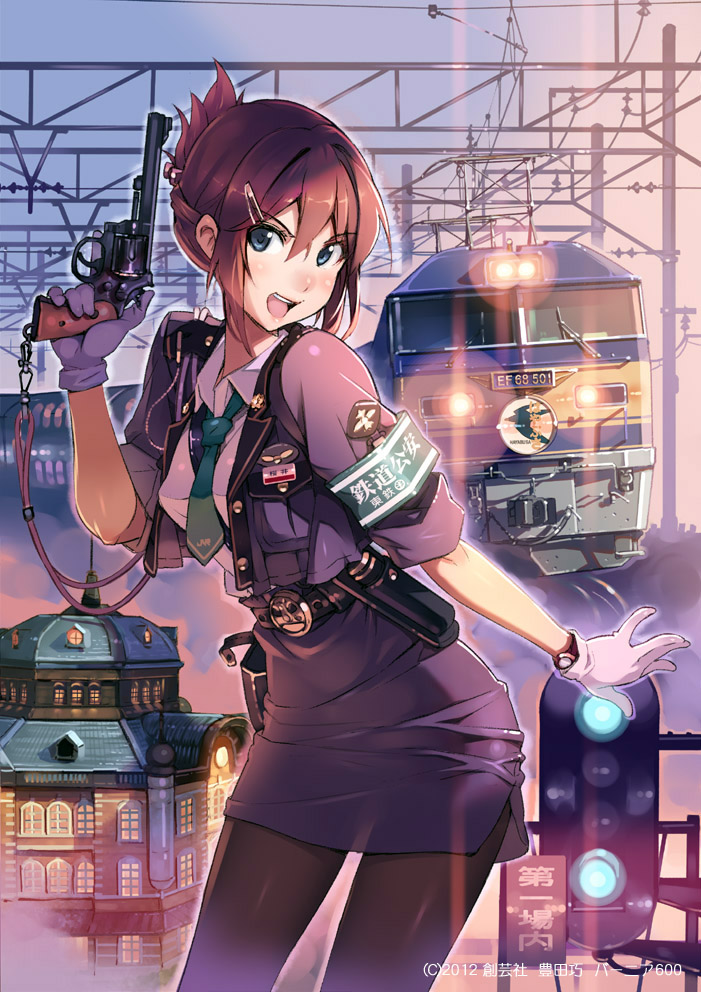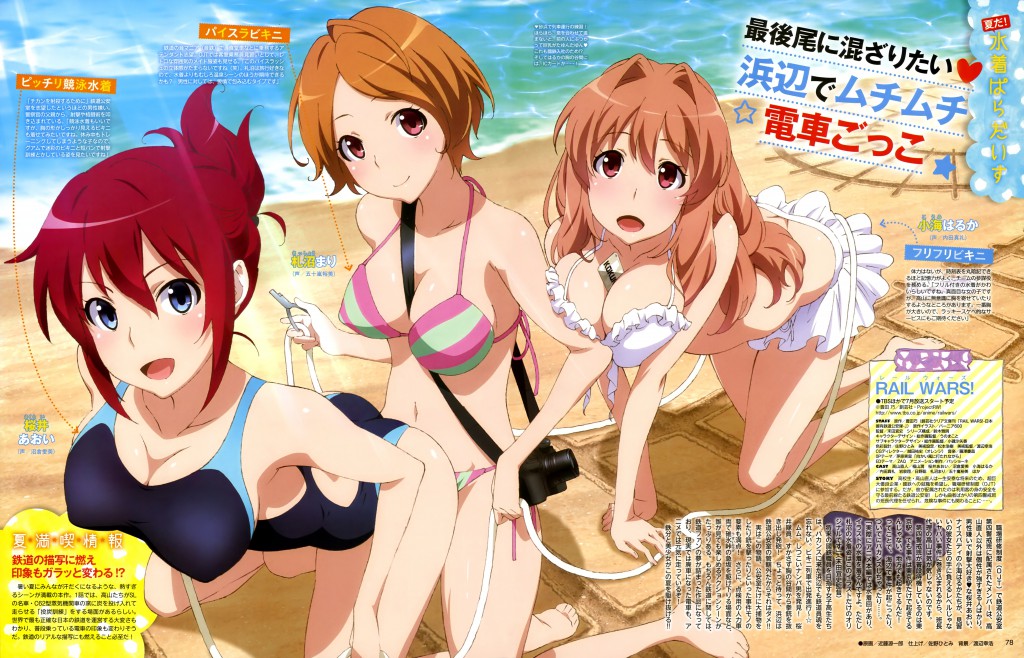 Will you add Rail Wars! to your watch list this summer?