The official staff and cast for the anime adaptation of Tappei Nagatsuki and Shintarou Otsuka's light novel Re: Zero Kara Hajimeru Isekai Seikatsu (Re: Life in a Different World from Zero) have been revealed on the anime's official Japanese website. The series will premiere in spring 2016.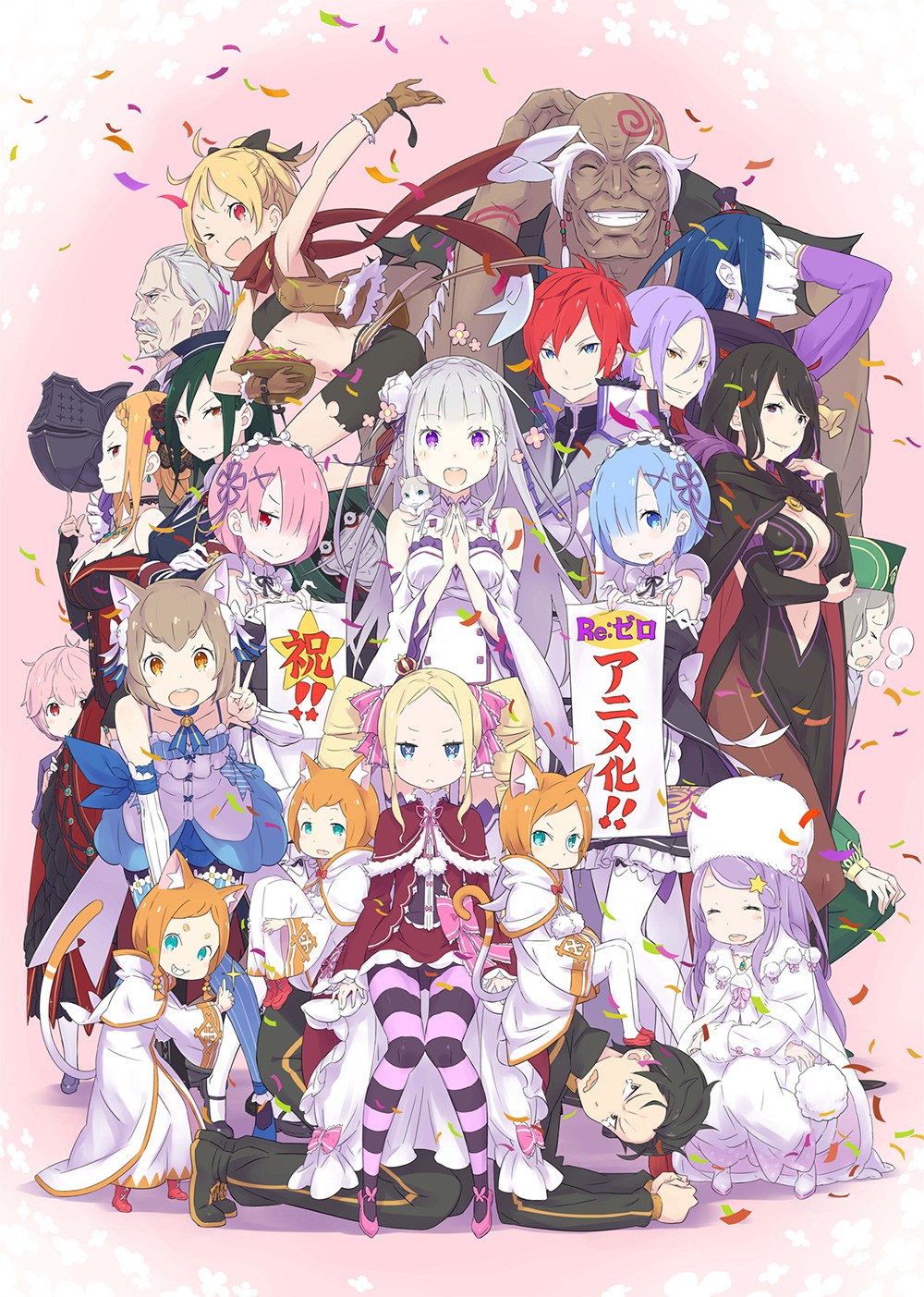 The cast will include:
Yuusuke Kobayashi (Arslan in Arslan Senki) as Subaru Natsuki
Rie Takahashi (Miki 'Mii-Kun' Naoki in Gakkou Gurashi) as Emilia
Yumi Uchiyama (Etoile in Arslan Senki) as Pack
Chinatsu Akasaki (Nibutani Shinka in Chuunibyou demo Koi ga Shitai!) as Felt
Rie Murakawa (Natsu Megumi in Gochuumon wa Usagi Desu ka?) as Ram
Inori Minase (Eddelrittuo in Aldnoah.Zero) as Rem
Satomi Arai (Bisca Mulan in Fairy Tail) as Beatrice
Yuuichi Nakamura (Okazaki Tomoya in Clannad) as Lineheart
The main staff includes:
Director: Seiji Watanabe (Wakaba*Girl)
Character Original Concept: Shinichirou Ootsuka
Series Composition: Masahiro Yokotani (Free!, Busou Shinki)
Character Design and General Illustration Director: Kyuta Sakai (Steins;Gate)
Media Factory also uploaded a promotional video for the anime:
Anime visual: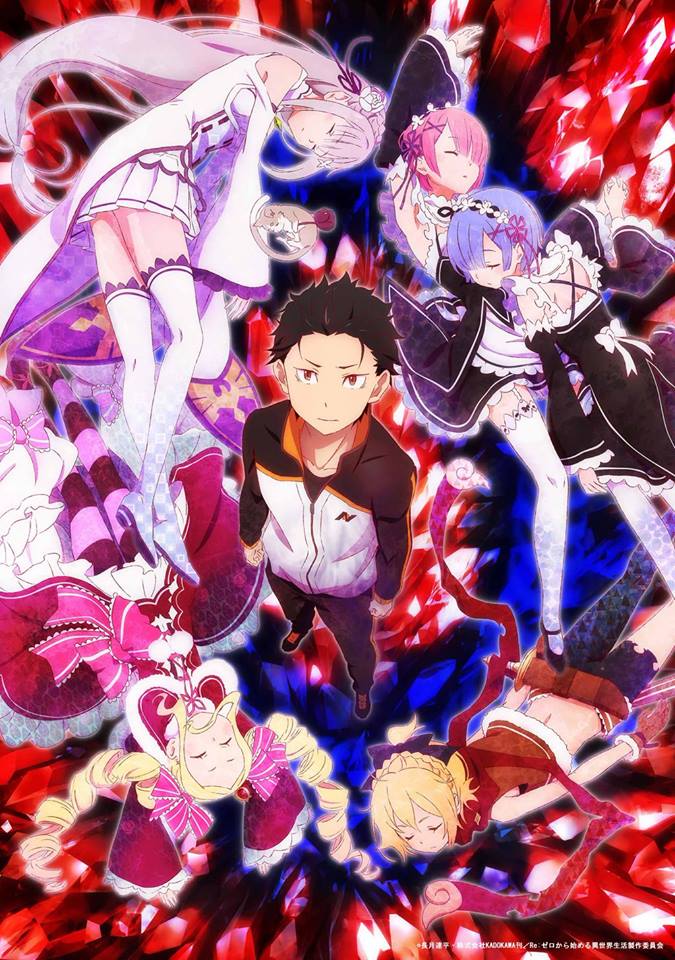 Re: Zero Kara Hajimeru Isekai Seikatsu (Re: Life in a Different World from Zero) is a fantasy light novel series written by Tappei Nagatsuki with illustrations by Shintarou Otsuka. The series started in early 2014 being published under Kadokawa's MF Bunko J imprint. To date a total of 6 volumes have been published. There have been two manga adaptations produced thus far. The first manga is drawn by Daichi Matsue and published under Monthly Comic Alive where the series ended at 2 volumes. The second series is by Makoto Fugetsu with the first volume releasing in March under Square Enix's Big Gangan magazine.
Synopsis by Haruhichan:
Suddenly high school student Subaru Natsuki has been summoned to another world on the way back from the convenience store. With the biggest crisis of his life being summoned to another world and no sign of the one who summoned him, things become worse when he is attacked. But when he is saved by a mysterious silver-haired girl with a fairy cat, Subaru cooperates with the girl to return the favor. When they finally manage to get a clue, Subaru and the girl are attacked and killed by someone. Subaru then awakens in the place he was summoned and notices he gained the ability "Returns by Death." A helpless boy that only has the ability to rewind time by dying. And beyond the despair can he save the girl from the fate of death?